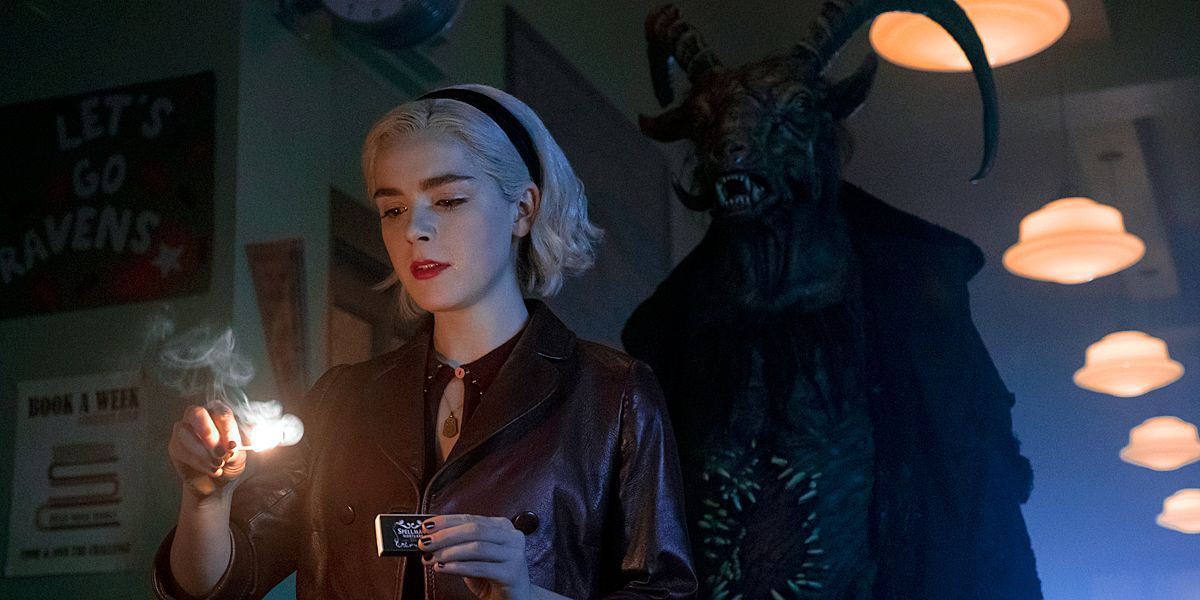 Ahead of Chilling Adventures of Sabrina Part 3, showrunner Roberto Aguirre-Sacasa offered a glimpse at an upcoming villain and teased the death of a Spellman family member.
On Twitter, Aguirre-Sacasa shared a photo of the upcoming antagonist, a woman in black with a veiled hat. Looking like she came straight out of a funeral, the character is described as a "dread banshee."
RELATED: Chilling Adventures of Sabrina: Don't Expect A Halloween Debut for Season 3
In Celtic mythology, banshees -- literally meaning "fairy women" -- are dark female spirits that send a dark omen: if someone sees one, one of their loved ones will die soon. According to tradition, they're the lucky ones; the person who can't see the banshee is the one set to die. In other words, the Spellmans are in for some bad news.
RELATED: Chilling Adventures of Sabrina: Riverdale Star Reveals BTS Involvement
Of course, the Netflix show has made it clear that witches die all the time and they don't necessarily stay dead. It's almost something of a running joke, considering all the times Zelda has buried Hilda -- and all the times she crawled out of the grave. However, the banshee may indicate that resurrections will soon change for the Spellman family.
Chilling Adventures of Sabrina stars Kiernan Shipka as Sabrina Spellman, Ross Lynch as Harvey Kinkle, Michelle Gomez as Mary Wardwell/Madam Satan, Jaz Sinclair as Rosalind Walker, Lachlan Watson as Susie Putnam, Chance Perdomo as Ambrose Spellman, Lucy Davis as Hilda Spellman and Miranda Otto as Zelda Spellman. Parts 1 and 2 are currently streaming on Netflix.