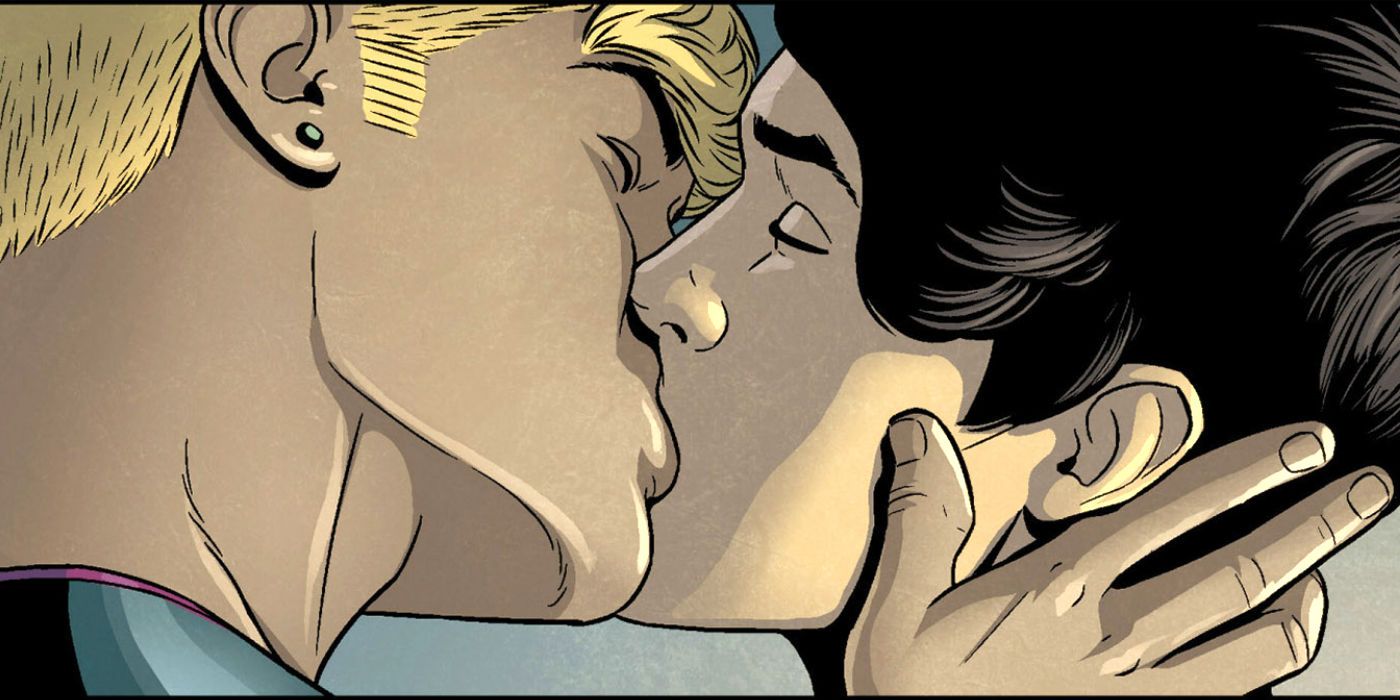 On Wednesday, Sept. 4, Rio de Janeiro's Mayor Marcello Crivella ordered a sweeping of the book Avengers: The Children's Crusade at the Riocentro Bienal do Livro, Brazil's most important literary event. In a video Crivella published on social media, he stated that this 264-page volume contained sexual content targeting minors and that his goal was to protect Rio's children. However, the organizers of the Bienal refused to comply with the mayor's order, firstly because it went against their values, but mostly because the volume in question sold out two days before the order arrived.
In Avengers: The Children's Crusade, by Allan Heinberg and Jim Cheung, two members of the Young Avengers, Wiccan and Hulkling, become a couple, a moment the pair seal with a kiss. The story was originally published in the USA between 2010 and 2012, and it arrived in Brazil, in monthly issues translated into Portuguese, in 2012. In 2016, Editorial Salvat partnered with Panini Comics to publish a hardcover luxury edition. In other words, Wiccan and Hulkling's love story has been circulating in Brazil since 2012, and the newly contentious volume dates back to 2016.
RELATED: The Politics of Wiccan and Hulkling
It wasn't until Wednesday of this week that Rio de Janeiro's councilman Alexandre Isquierdo took the tribune to blast against Marvel's "coward attempt to propagate homosexuality amongst our children," while simultaneously stating that this outrage was not homophobic. On Thursday, Sept. 55, Mayor Crivella, through the Secretary of Municipal Public Order (SEUP) ordered that the organizers of the Bienal do Livro should immediately remove every volume of the Avengers: The Children's Crusade from every stand, or risk arrest and loss of their license. The same afternoon, Rio's City Hall dispatched municipal guards to carry out the sweeping. However, after briefly talking with the organizers of the Bienal do Livro, the agents left the premises.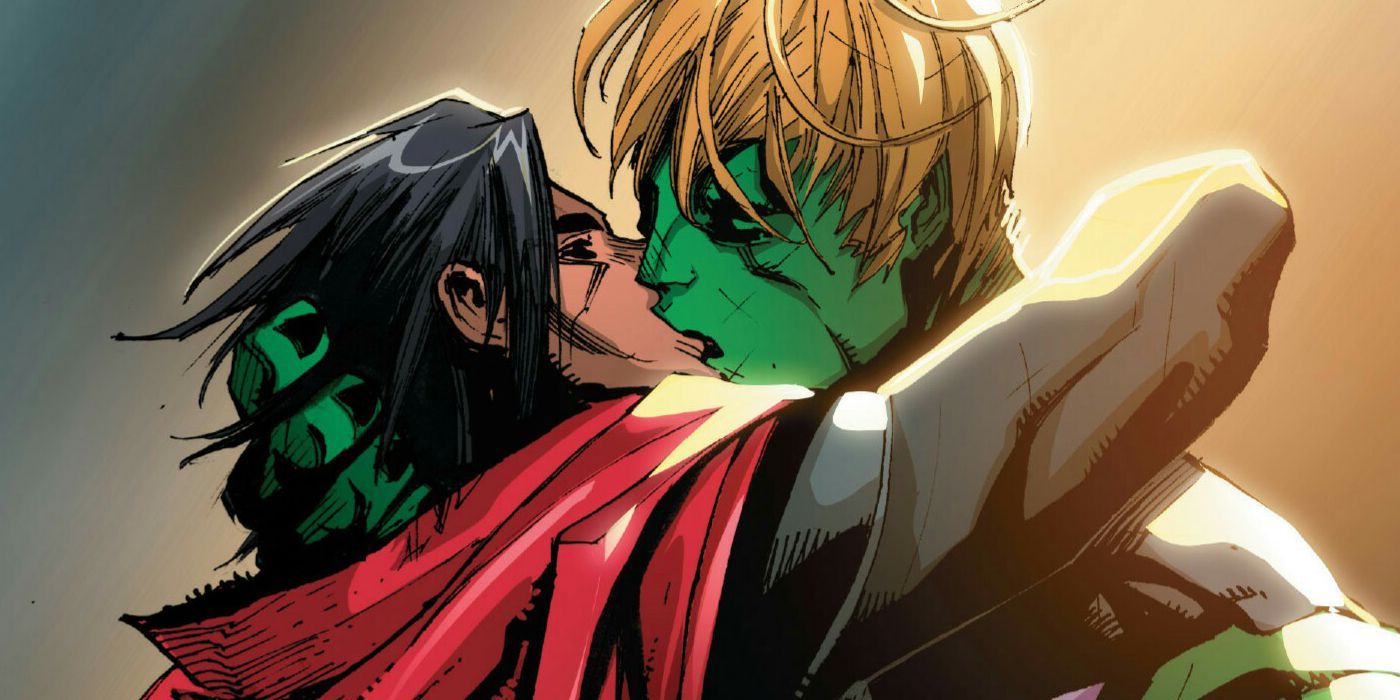 According to O GLOBO, as soon as news of Crivella's sweeping order reached the exhibitors, some of them tried to purchase the stock of their neighbors, anticipating a high demand for the volume "because everything that's forbidden sells really well."
The organizers of the Bienal do Livro expressed their absolute support of the LGBTQA+ community, and their commitment to defending their right to have a voice, "as it should be in any democracy." They also noted that in the event a visitor acquired a book that wasn't to their liking, they can always exchange it for another.
RELATED: After Nearly Seven Years, Hulkling and Wiccan Finally Kiss
The legal justification for the sweeping alleged that the Avengers: The Children's Crusade broke articles 78 and 79 of the Children and Teenagers Statutes. According to Article 78, any publication with content unsuitable for children or teenagers should be sold sealed and marked with a warning, and covers with pornographic or obscene images should be hidden with opaque paper. Article 79 specifies that any publication targeting minors should not contain illustrations, photos, graphics, articles or advertisements of alcoholic drinks, tobacco, weapons, and munitions, and they should respect the ethical and social values of the individual and the family.
However, the application of these statutes to Avengers: The Children's Crusade is in direct contradiction with Brazil's 1988 Constitution, where it is explicitly said that media censorship would no longer be applied. It's also in blatant contradiction with the standards applied to other superhero comics that contain not only many heterosexual couples kissing, but also a considerable amount of depictions of weapons and munitions.
Most experts agreed that this sweeping was an act of pure censorship, and a clumsy one at that: to have any validity, it should have been enacted through a judicial decree, and even in that case, it could still be challenged in court.
The religious and political motivations behind the sweeping were also quite transparent; Marcello Crivella has been repeatedly connected with the UCKG (Universal Church of the Kingdom of God), an Evangelical religious organization with deep roots in Latin America, considered a "commercial church" that has campaigned for Crivella in the past (which according to Brazilian law is illegal) and which is unabashedly homophobic.
NEXT: Avengers: A Fan-Favorite Team Reunites in Marvel Comics #1000