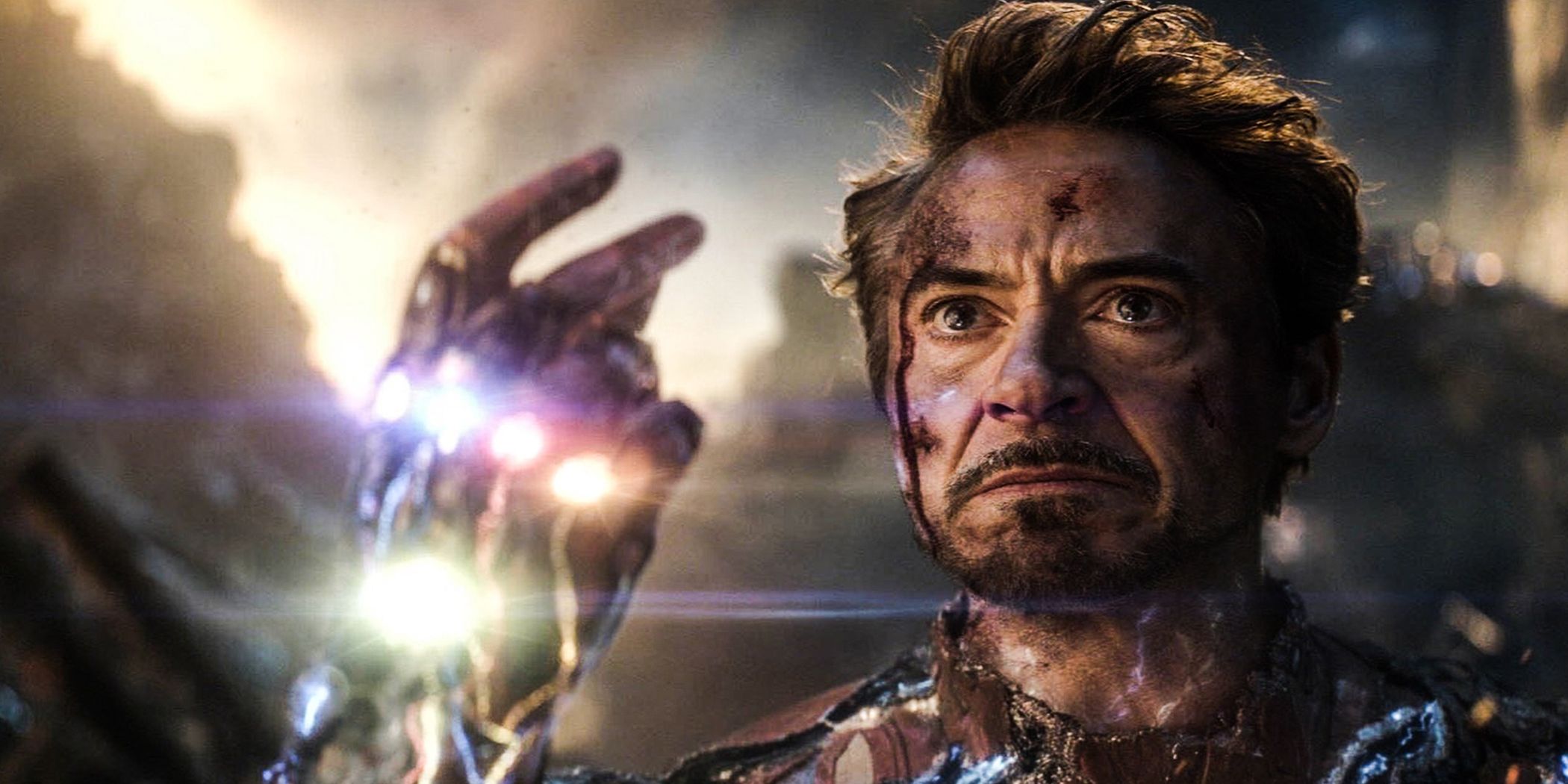 A monument honoring Tony Stark/Iron Man has been erected in Forte dei Marmi, Italy following the beloved character's death in Marvel Studios' Avengers: Endgame earlier this year.
The polished steel and brass statue -- photos of which have been shared to the r/MarvelStudios subreddit -- depicts Iron Man in his iconic, three-point "superhero landing" and stands over 13 feet high. It was designed by sculptor Daniele Basso for his "Oltre Verso" art exhibition at the Fortino Lorenese gallery in Forte dei Marmi. This homage to Tony Stark resides outside, in the middle of Via Carducci.
RELATED: Spider-Man Relives His Darkest Moment as a Life-Size Sculpture
The monument has been dubbed "Man of Steel," likely in reference to the materials used to craft it. It rests upon a white marble plinth, which features a dedicated plaque. When translated from Italian to English, the plaque loosely reads: "The first monument dedicated to Iron Man in the year of his death in the cinematic world, we celebrate Tony Stark as the man who dedicated his life's fortune to fighting for the ideals he believed in... reminding us that we are all the protagonists of our time - that the future of humanity depends on our decisions... that all of us must be heroes."
Of course, Robert Downey Jr.'s Tony Stark has been the face of the Marvel Cinematic Universe since the franchise began with 2008's Iron Man. Counting his uncredited cameo in The Incredible Hulk, Downey Jr. has appeared in 10 of the MCU's 23 films, including his very own Iron Man trilogy and all four Avengers crossovers.
RELATED: Avengers Star Robert Downey Jr. Explains Why He and Chris Evans Left MCU
Directed by Joe and Anthony Russo, Avengers: Endgame stars Robert Downey Jr., Chris Evans, Mark Ruffalo, Chris Hemsworth, Scarlett Johansson, Jeremy Renner, Brie Larson, Paul Rudd, Don Cheadle, Karen Gillan, Danai Gurira and Bradley Cooper, with Josh Brolin as Thanos. The film is now available on Digital HD, Blu-ray and 4K UHD.
(via Krypton Radio)