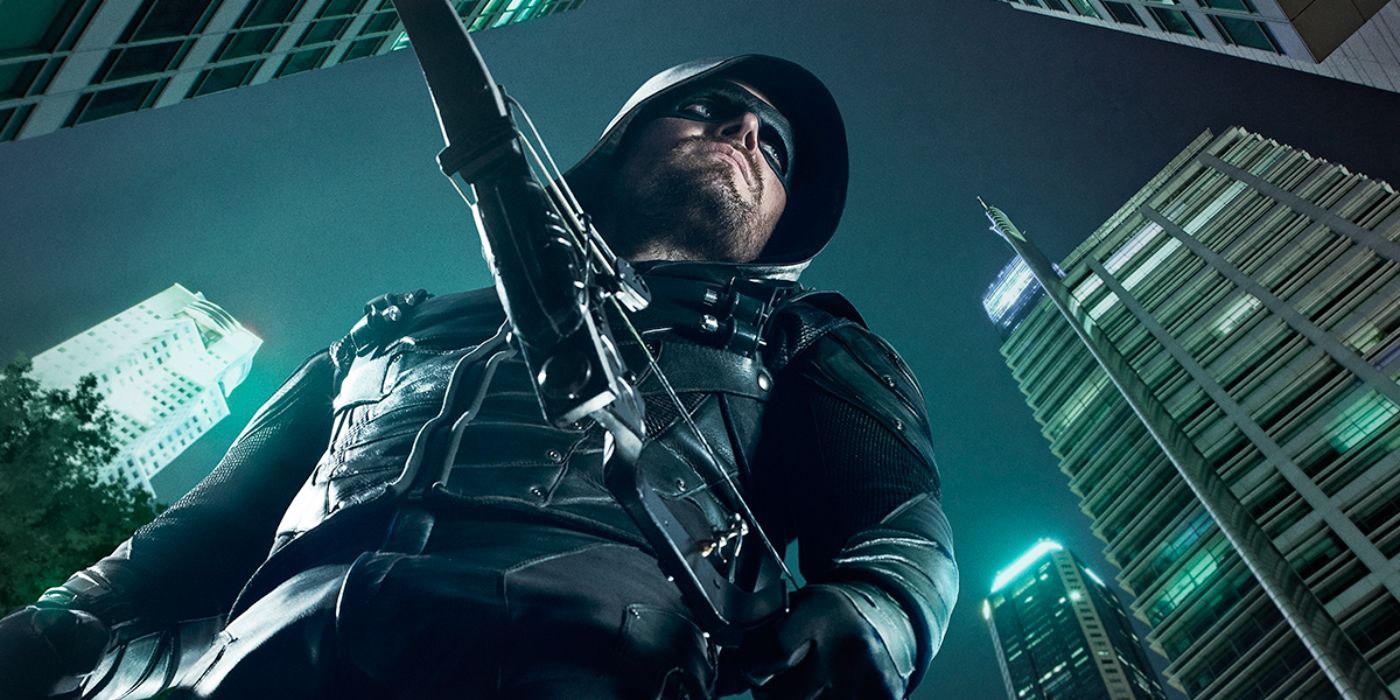 Over the course of Arrow's seven seasons, Oliver Queen found a family, friends and a team of superheroes to help him save his city. However, there is one thing that has always eluded his grasp -- until Season 8.
"We're going to try to develop a sense of humor for Oliver," Amell told TVLine. "In the nick of time!"
RELATED: Arrow: Black Canary & Spartan Don New Suits in Season 8 Photo
While Arrow relied on characters like Emily Bett Rickards' Felicity Smoak and Echo Kellum's Curtis Holt to bring humor to the show, Amell always played Oliver a bit stiff and serious. With one final season to go, however, it looks like they are willing to give Oliver some laughs before he hangs up the hood.
Season 8 will see Oliver joining forces with The Monitor as they work to prevent an upcoming Crisis. The season will focus heavily on the upcoming Arrowverse crossover "Crisis on Infinite Earths" and will feature the return of many fan-favorite characters, including John Barrowman's Malcolm Merlyn.
Returning Tuesday, Oct. 15 at 9 p.m. ET/PT on The CW, Arrow stars Stephen Amell as Oliver Queen, David Ramsey as John Diggle, Rick Gonzalez as Wild Dog, Juliana Harkavy as Black Canary, Katie Cassidy as Black Siren, Katherine McNamara as Mia Smoak, Joseph David-Jones as Connor Hawke and Ben Lewis as William Clayton-Queen.
KEEP READING: Arrow's David Ramsey on Why The Arrowverse Remains Without a Green Lantern