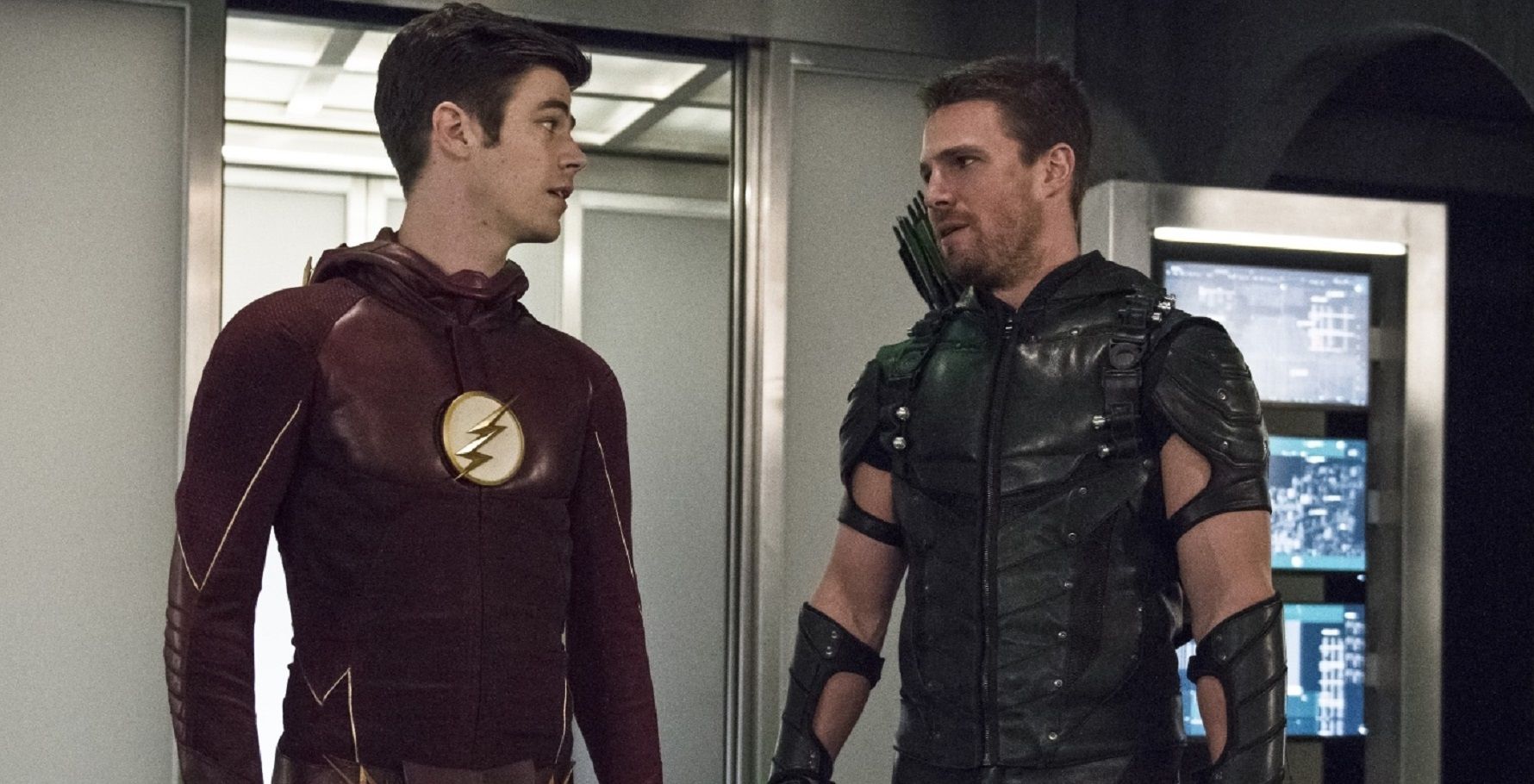 When Arrow premiered, it didn't just start what would become The CW's superhero universe. It ushered in a new era of comic book TV shows. Without the gritty, reality based story of Oliver Queen struggling to save his city, we never would have gotten shows like Daredevil, Luke Cage or Gotham.
RELATED: 10 Of Oliver Queen's Most Controversial Choices In CW's Arrow
There are plenty of great episodes in the series' first seven seasons. However, some definitely had more impact on the show's mythology --and the Arrowverse as a whole-- than others. As the Green Arrow prepares to hang up his bow with Season Eight, it's time for a walk down memory lane with our picks for the most significant episodes of Arrow to binge before the end.
10

"YOU HAVE FAILED THIS CITY" - SEASON 7, EPISODE 22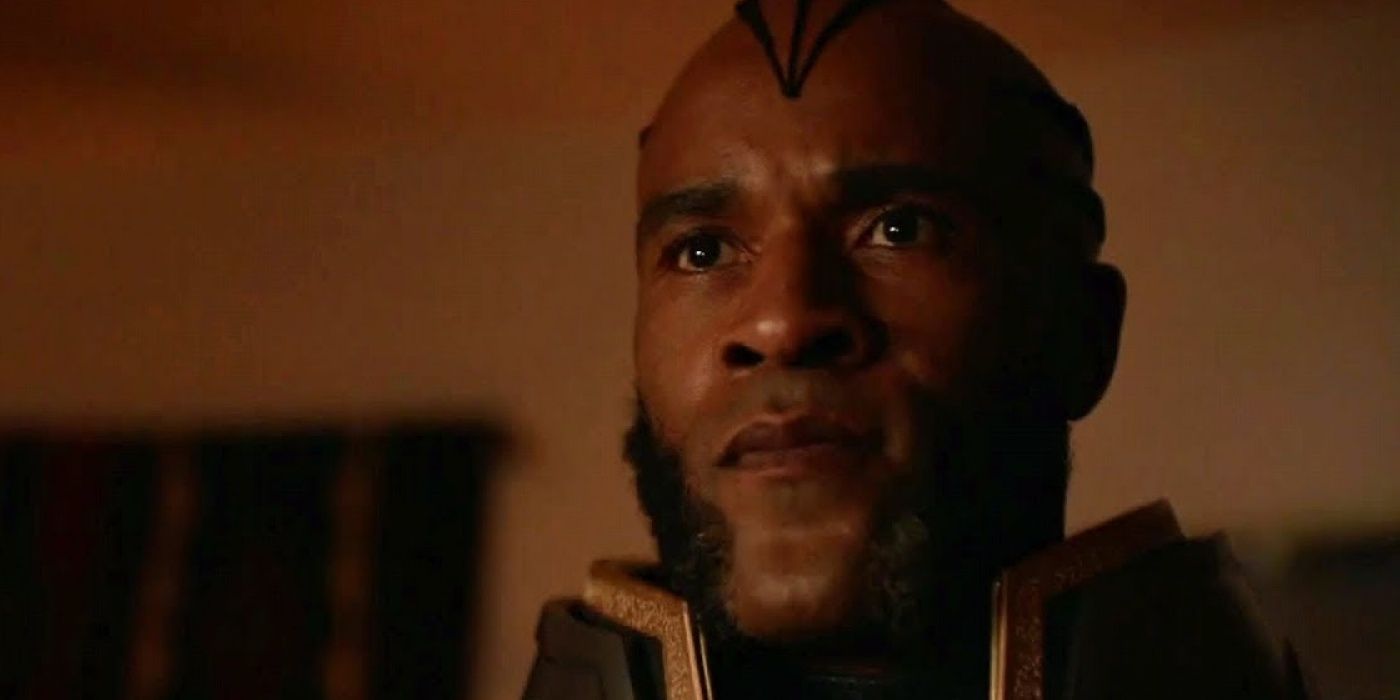 Here's the thing: the plot with Oliver's sister Emiko as the new Green Arrow fell a little flat. The flash-forwards weren't much better, but they had a nice finale, with the adult children of Team Arrow taking over the fight.
What makes this hour so critical is the ending, where we finally get to see Oliver and Felicity have a happy life... until The Monitor shows up to collect on Oliver's debt. He tells Oliver he will not survive the crisis but can save other universes first, thus setting up the coming end to his story and providing fans a full summer of dread.
9

"LEGACIES" - SEASON 1, EPISODE 6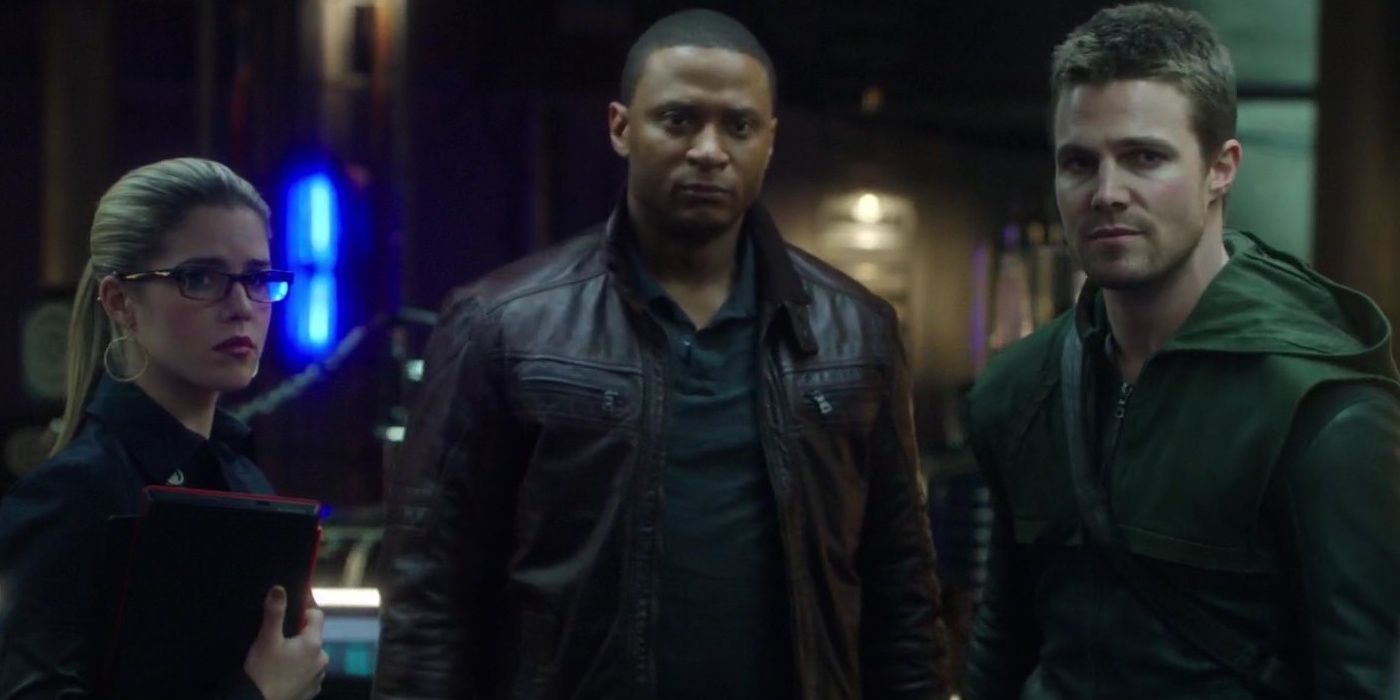 When he returned to Starling City, Oliver had a very clear mission. He was righting his father's wrongs while saving the city from the rich, powerful people taking advantage of its corruption. He had a list his father left him, and scratched a new name off each week.
In "Legacies," Diggle convinced him that there were bad guys not on his list that he needed to stop, by taking down the show's version of the Royal Flush Gang. This is where he decides to focus on helping people and not just be all about revenge. It's the start of his path to becoming a hero, not a vigilante.
8

"THE BRAVE AND THE BOLD" - SEASON 3, EPISODE 8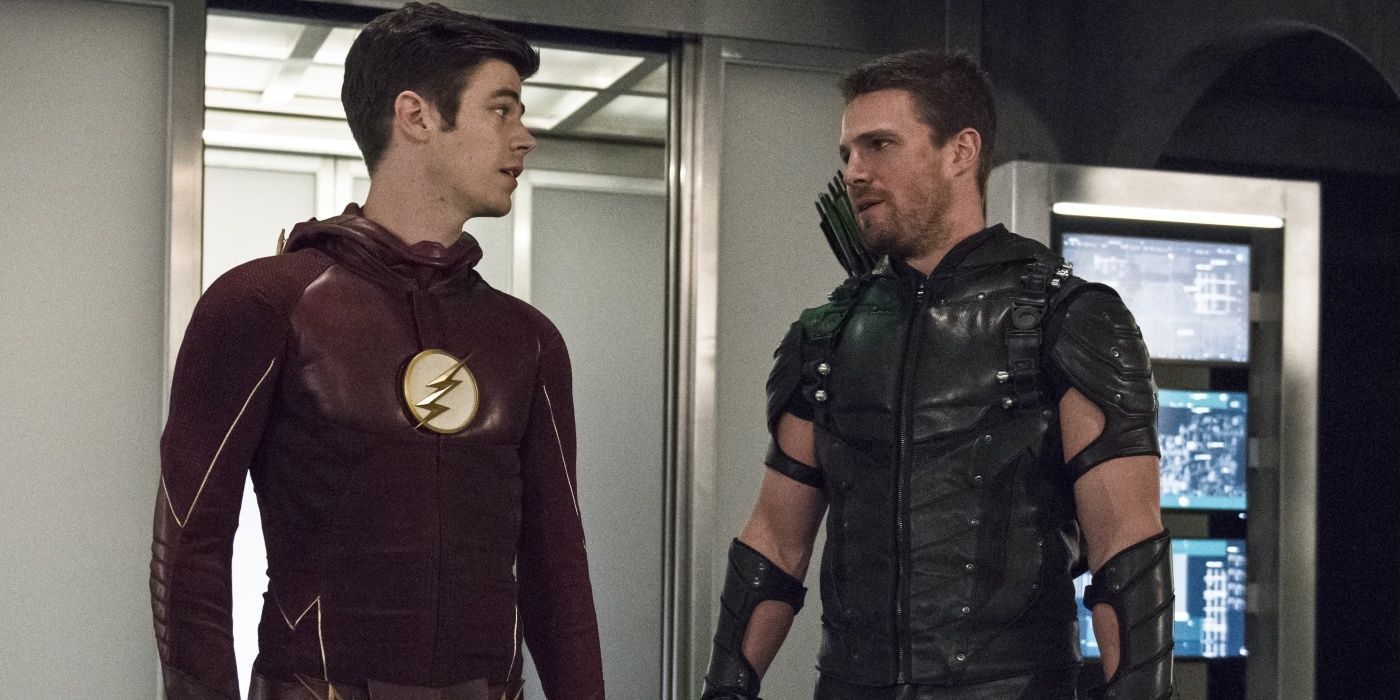 Though the first official crossover took place in The Flash episode "Flash vs Arrow," it's in "The Brave and the Bold" that we really get to see the crime fighting difference between the two teams.
RELATED: 10 Times The Flash Proved He Is The Most Powerful Hero In The DC Universe
In the beginning, Team Flash had a more comedic tone to its stories, so combining the two led to a definite clash in styles. This is where Barry got to see how dark Oliver really is, as they worked together to take down Captain Boomerang. By the end, it was clear we loved watching the heroes team up and these crossovers would become a regular event.
7

"LIFE SENTENCE" - SEASON 6, EPISODE 23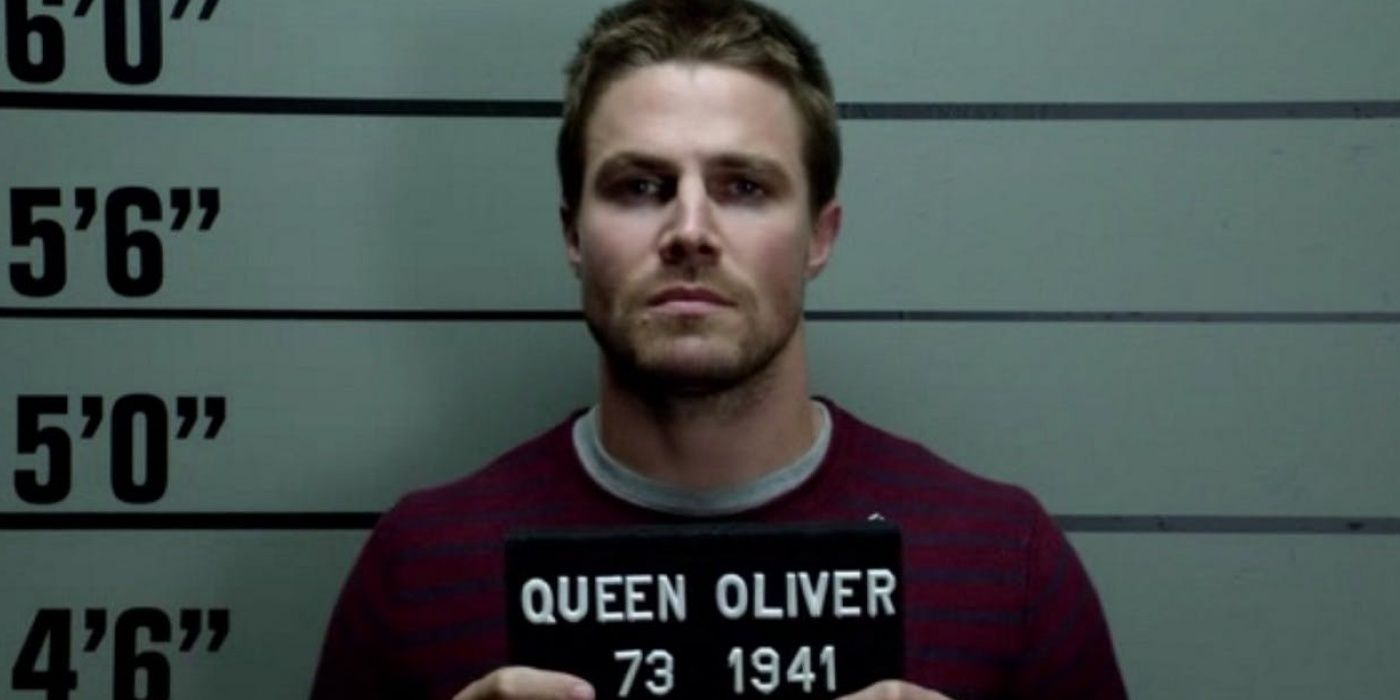 For years, viewers had been wondering when Oliver's secret identity would get out, since it seemed like half the city knew who he was. In an effort to destroy the hold Ricardo Diaz had on Star City, Oliver needed the FBI's help. Agent Watson's one condition was that Oliver come clean about being the Green Arrow.
This moment changed the trajectory of the show forever. Oliver was sent to prison, while the rest of the team was left to pick up the pieces. Things got worse before they got better, but eventually they became a team again and stopped the Ninth Circle.
6

"LIAN YU" - SEASON 5, EPISODE 23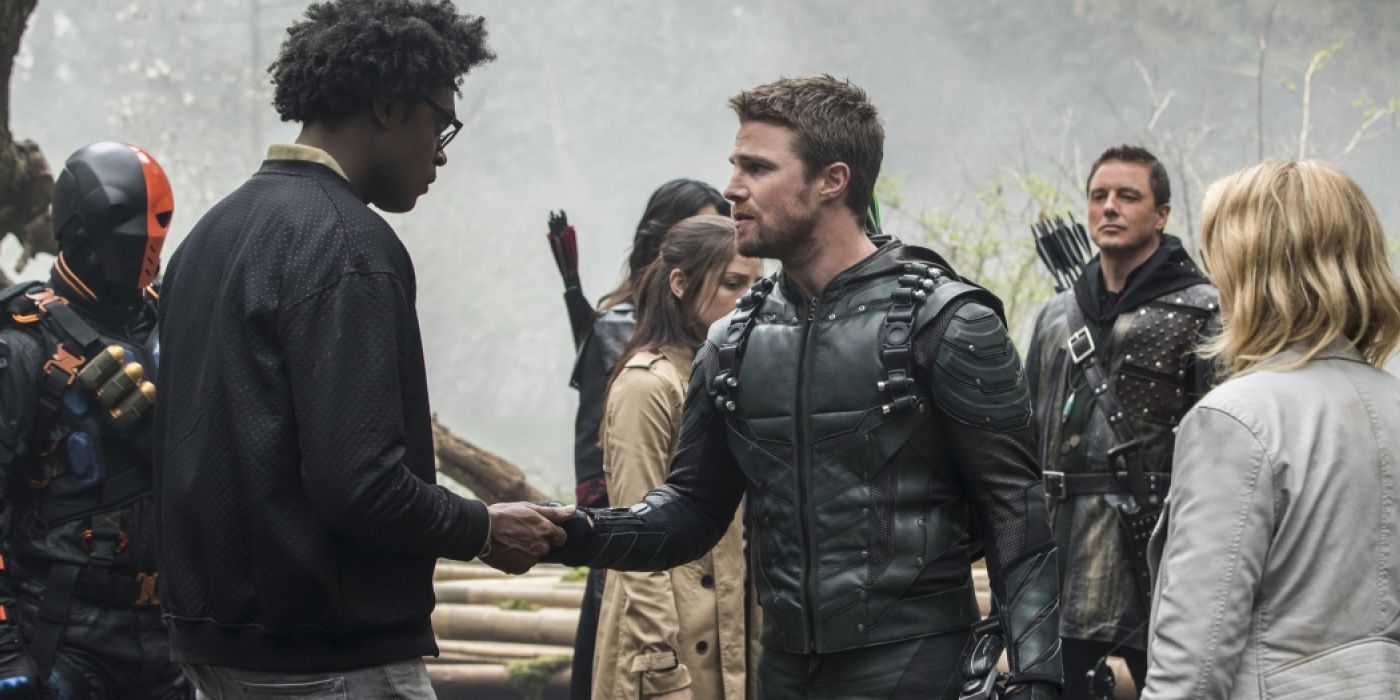 Following an amazing return to form with Season Five, Arrow ended with a shocking finale. Prometheus had brought everyone back to Lian Yu and as Oliver watched on in horror, everyone he loved was trapped as the island exploded. We spent the summer wondering who survived and who didn't.
In the end, the only casualty was William's mother Samantha, a relatively unimportant character. However, Diggle's injury, William joining their family and Thea being in a coma had a lasting impact on the show and characters.
5

"DEATHSTROKE RETURNS" - SEASON 6, EPISODE 5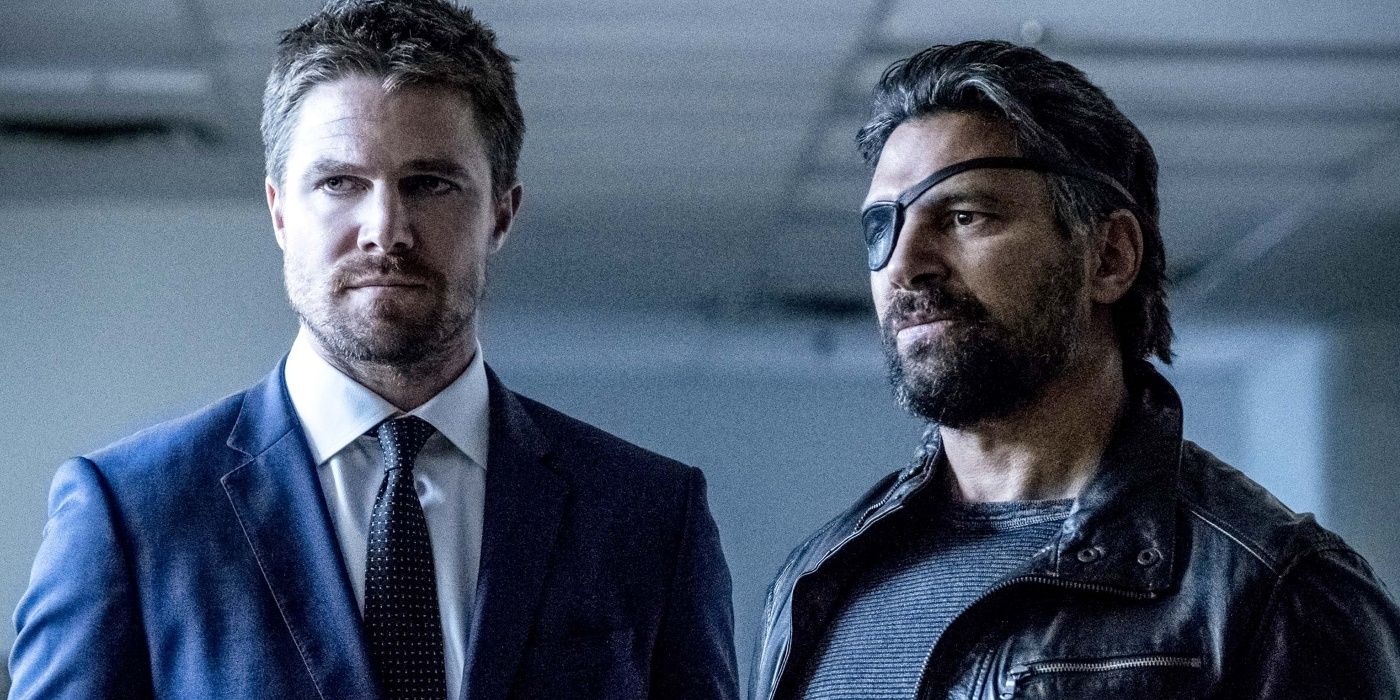 During Season One, Slade was Oliver's mentor and friend. In Season Two, Mirakuru warped his mind and he enacted an awful revenge plan on Oliver and Starling. His return in Season Five, saw a now-clear-headed Slade remorseful for what he did to his friend, and willing to help him take down Prometheus.
RELATED: Titans: 10 Things You Need To Know About Ravager, Deathstroke's Murderous Daughter
Oliver returned the favor in Season Six by helping Slade track down his son. Slade's last appearance to date, walking off into the fog set on finding his other son, was a fitting end for one of the show's original heroes.
4

"ELSEWORLDS PART 2" - SEASON 7, EPISODE 9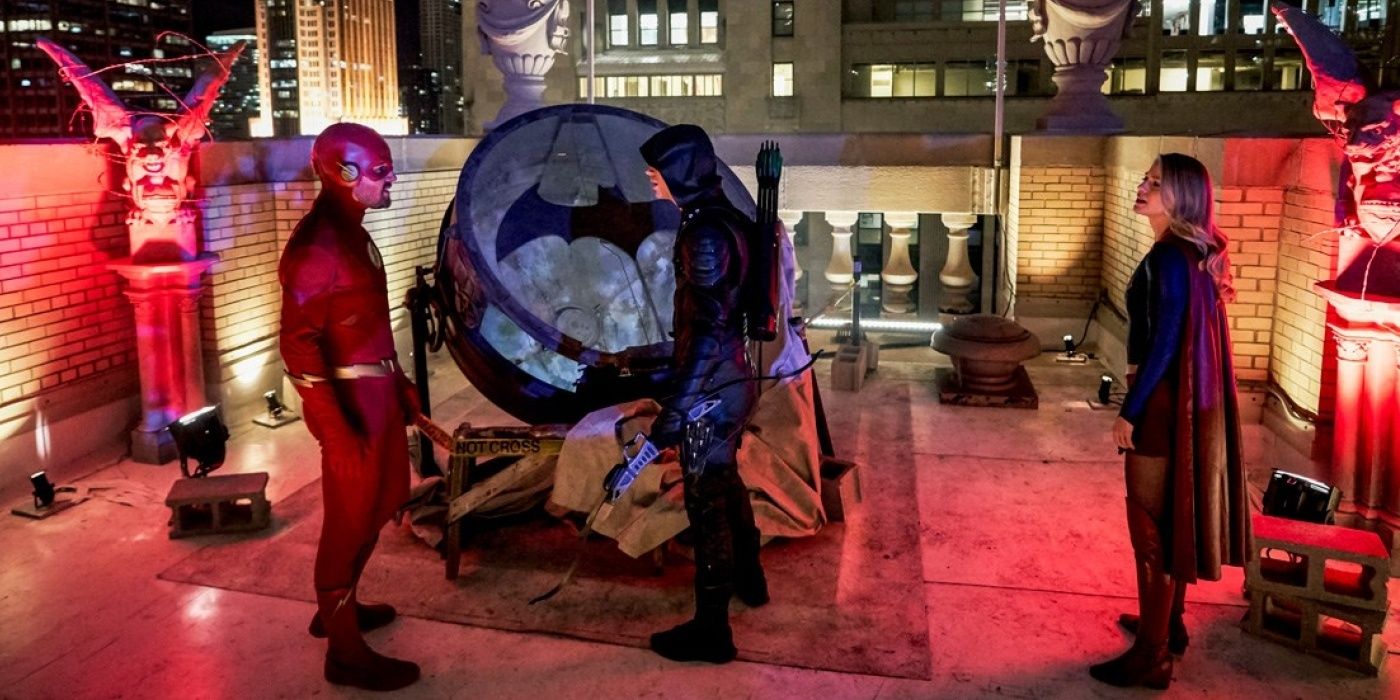 The Arrowverse crossovers have become one of the most highly anticipated events of the TV season. "Elseworlds" proved even more important than previous events, as it saw Superman join the heroes and featured the introduction of Batwoman.
In the Arrow hour, Barry, Oliver and Kara traveled to Gotham City while searching for John Deegan. This signaled the official debut of the Bat universe into the franchise, thus opening up a very important (and previously off-limits) segment of DC Comics to the Arrowverse. All the crossovers are special, but "Elseworlds" establishes a future beyond Arrow and The Flash.
3

"THE ODYSSEY" - SEASON 1, EPISODE 14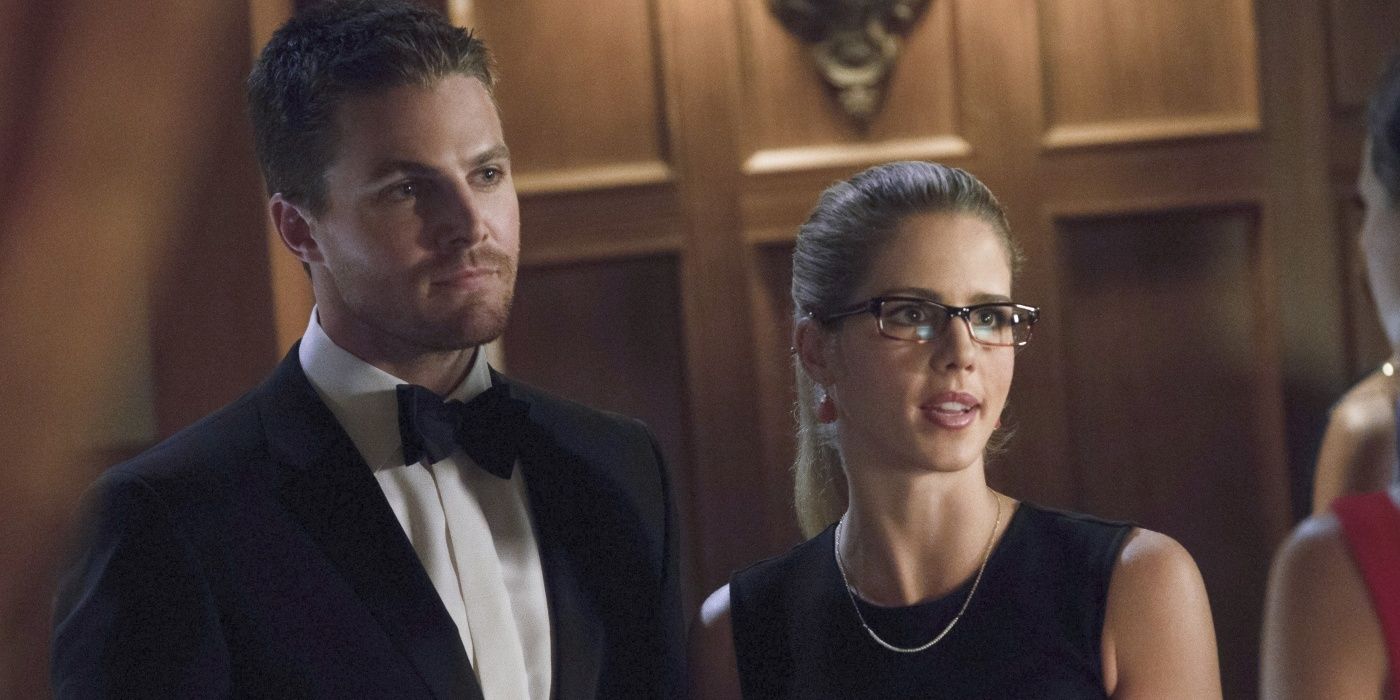 On the surface, "The Odyssey" may not seem like an important episode. However, this is where Oliver reveals his secret to Felicity and she decides to join the team, which changes the course of both their lives forever.
Over the years, we've heard Felicity say that she fell in love with Oliver the minute he brought her a laptop with bullet holes, but for Oliver, deciding to trust her was a big step. It wasn't until he, Diggle and Felicity formed Team Arrow that he became a better hero, with real direction and purpose.
2

"THREE GHOSTS" - SEASON 2, EPISODE 9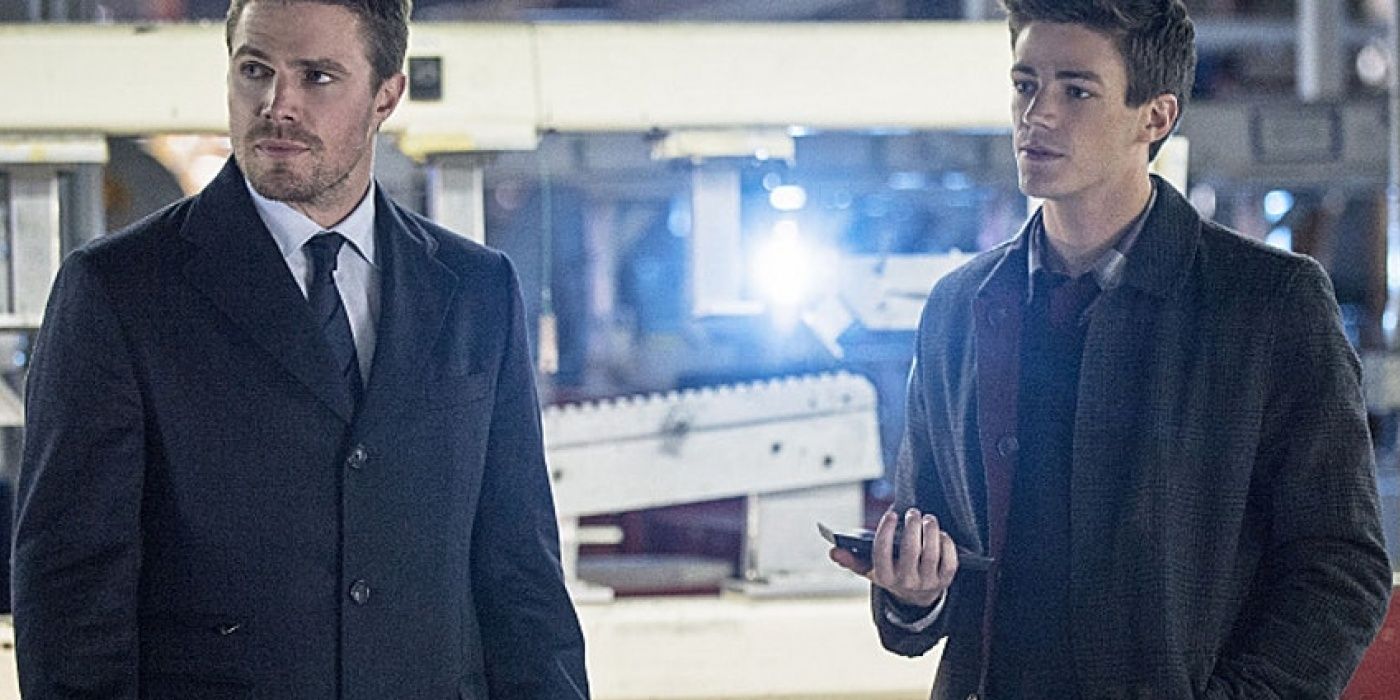 In "The Scientist," Central City CSI Barry Allen comes to town to help with a case. While Felicity likes having him around, Oliver instantly distrusts him. When he's poisoned, Barry saves his life and finds out the big secret.
Before he heads back home, the two make amends and Barry leaves Oliver a mask. The last time we see him, he is struck by lightning from the particle accelerator and the rest is history. Not only do we get our first glimpse at the fun relationship between Oliver and Barry, we get a Flash origin and the Arrrowverse is officially born.
1

"PILOT" - SEASON 1, EPISODE 1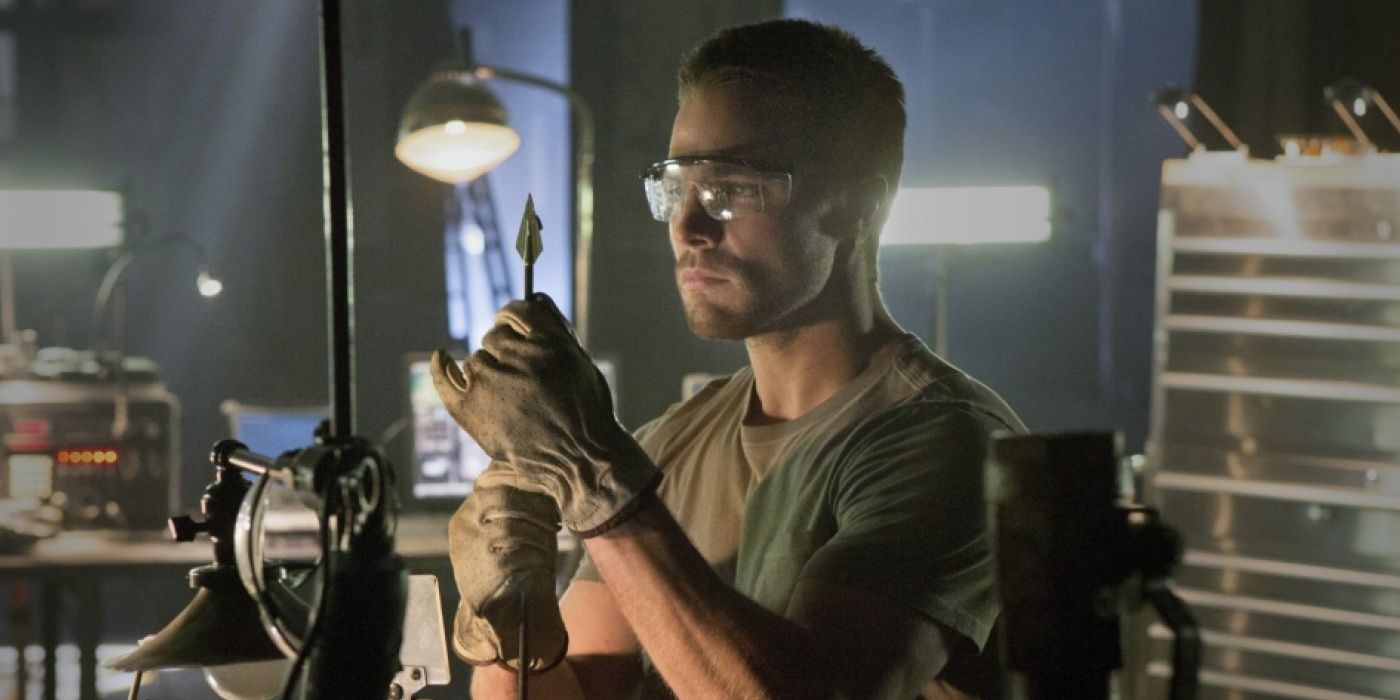 From the moment we saw Oliver racing across the terrain of Lian Yu, we knew this Green Arrow wouldn't be like others we had seen before. His return home was filled with every emotion, from relief  to sadness and guilt.
Then we saw him brutally murder a bad guy and we were fascinated by this darker Oliver Queen. Of course, the salmon ladder workout got our attention as well. It's one of the best starts to a superhero story we've seen in a very long time, setting the tone for the series and the entire universe it inspired.
NEXT: 10 Green Arrow Stories We'll Never See Now That Arrow Is Ending