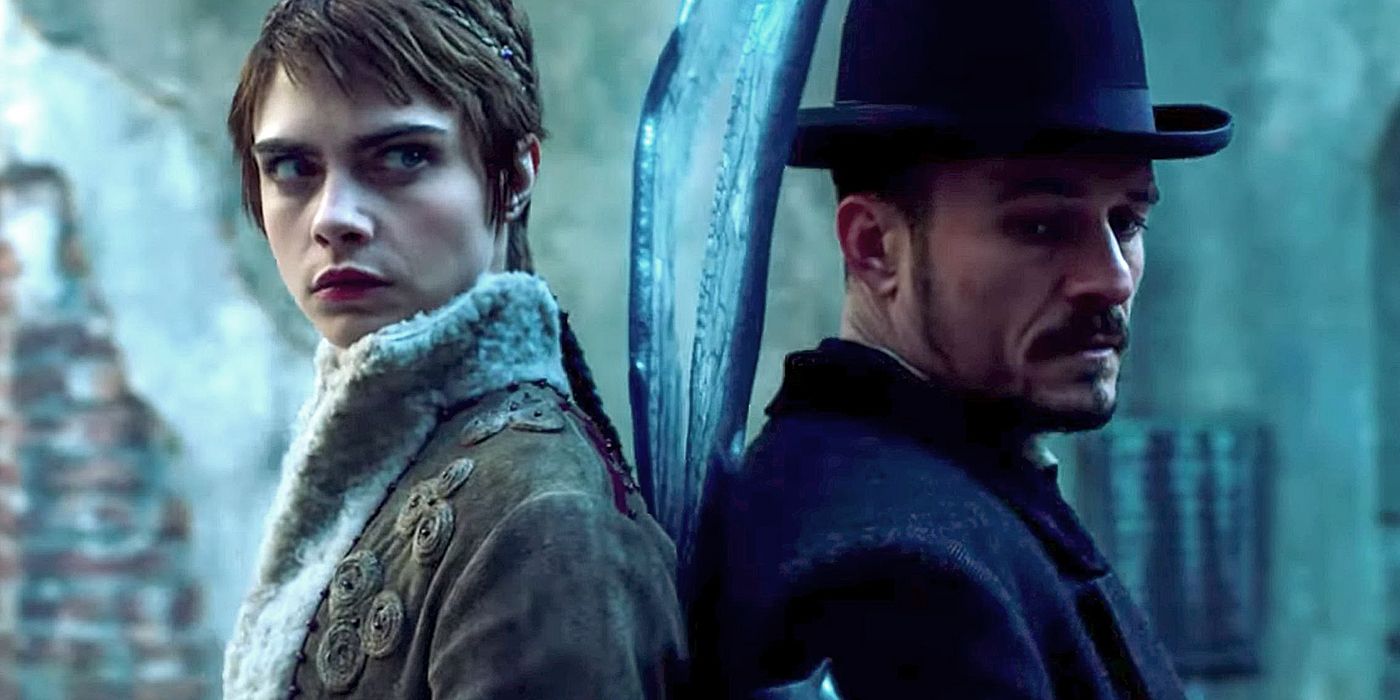 Prolific writer Anne Rice has taken on many genres in her field; from gothic fiction to Christian literature; from fiction to non-fiction, Now, she's taken on a new role: television critic.
On Facebook, Rice shared a spoiler-free review Amazon Prime Video's Carnival Row, writing "I found Carnival Row to be a mighty achievement: gorgeous, deep, engulfing, complex with clear narratives threads and lovable characters, and rich with complex ideas and themes. Loved it. Can't wait for Season 2. I see by your comments that many of you loved it too. Not surprised. It deserves to be called Brilliant. Let's avoid spoilers. We must. The story is too satisfying to be ruined for anyone."
RELATED: Carnival Row's Twist-Filled Season 1 Ending, Explained
Rice confirmed her knowledge of the show's upcoming second season and gradually tried to get conversations going with fans, bemoaning the lack of a tie-in book and asking others to suggest similar shows. She even declared Carnival Row one of her two favorite shows of all time, with the other winning title going to Penny Dreadful, which she also encouraged fans to watch.
"Carnival Row and Penny Dreadful are now my all time TV favorite series," she continued. "Want to watch Carnival Row over again, as I'm doing now with Penny Dreadful. Yesterday, watched seven episodes of Penny Dreadful and will finish the first season today. What an experience!! John Logan, the show's creator is brilliant. --- We are in a thrilling time for imaginative series, and imaginative fiction. I think TV series face the same challenge as novels, to grip one the first time thru, and then hold up under repeat viewings/readings. --- I have lived long enough to remember when sci fi/fantasy/horror was B movie fodder. When did this begin to change? --- By the way, Deadwood and Ripper Street are my all time favorite non-supernatural series -- I recommend watching Ripper Street with captions on for the brilliant dialogue. Same with Carnival Row. That way, you get the full brilliance of the script."
RELATED: Amazon's Carnival Row Gets Two Prequel Comics From Legendary
Season 1 of Carnival Row, starring Orlando Bloom and Cara Delevingne, David Gyasi, Tamzin Merchant, Andrew Gower, Karla Crome, Artemas Froushan, Carolien Ford, Indira Varma, Jared Harris and Simon McBurney, is now streaming on Amazon Prime Video.