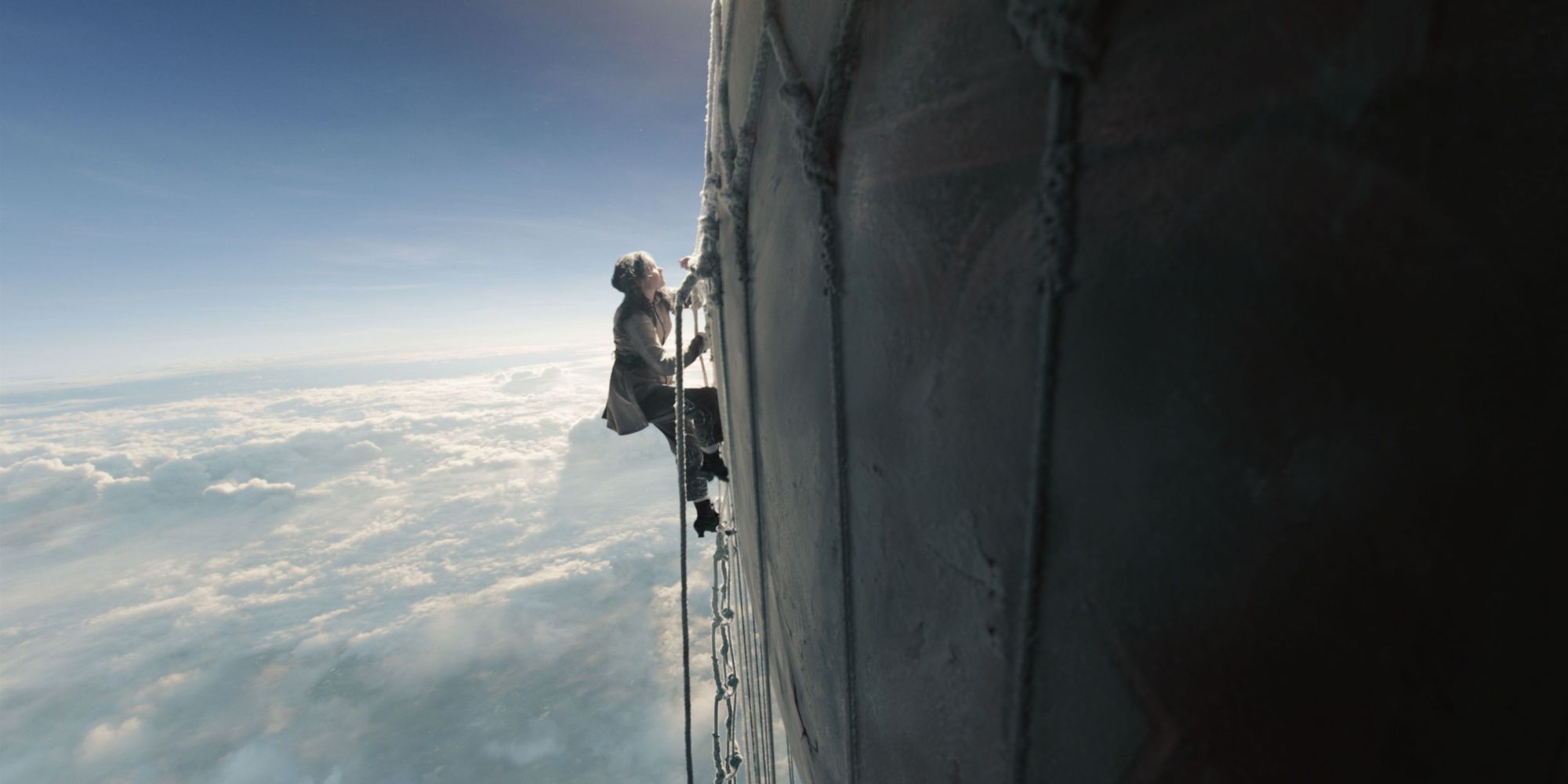 The latest Amazon original film, The Aeronauts, teases soaring heights and a high-altitude fight for survival that teams up Felicity Jones and Eddie Redmayne in its first trailer.
Taking place in 1862 England, the film has Redmayne (portraying real-life meteorologist James Glaischer) hire an accomplished hot air balloonist named Amelia Rennes, portrayed by Jones. As the two go into the upper atmosphere so Glaischer can study weather patterns from above, the duo encounter fantastical sights and incredible dangers that threaten to plummet them back down to Earth.
RELATED: Sacha Baron Cohen Gets Serious in First Trailer for The Spy
From enduring fierce thunderstorms from within to reaching frigidly cold heights with increasingly thin air, the two intrepid explorers may not make it back to a home that has long-undervalued their professional ambitions.
The film is based on a real-life experimental flight undertaken by Glaischer in 1862, with Jones' character serving as a composite of several professional balloonists from the same approximate era.
RELATED: CM Punk Fights a Haunted House in Girl on the Third Floor Trailer
Directed by Tom Harper from a script co-written with Jack Thorne, The Aeronauts stars Felicity Jones, Eddie Redmayne, Phoebe Fox and Himesh Patel. It will be released in select theaters on Dec. 6 and be available to stream on Amazon Prime Video on Dec. 20.