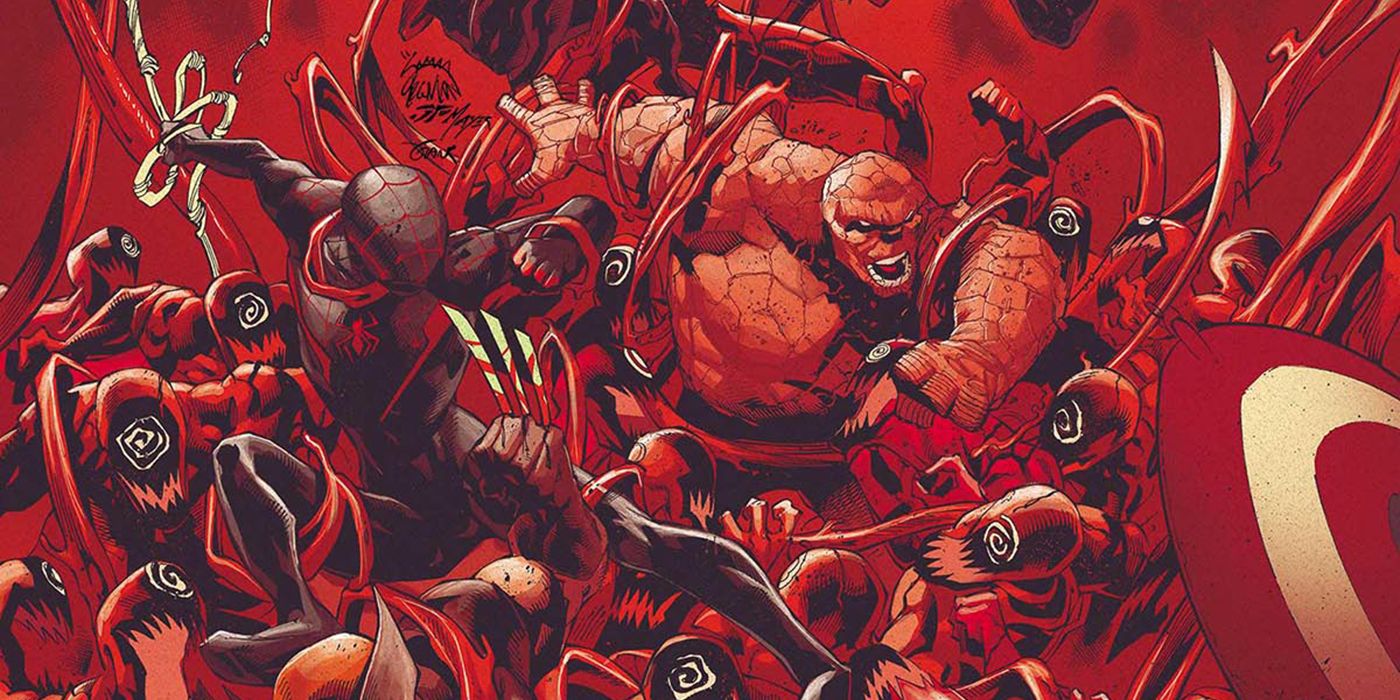 In Donny Cates and Ryan Stegman's Marvel Comics crossover event Absolute Carnage, no one in the Marvel Universe is safe from the wrath of a newly empowered Carnage.
Without divulging spoilers, Stegman hinted that a moment in the upcoming third issue of the main series would be a particular showstopper. In fact, it left others at the Marvel creative summit stunned when they first heard it.
RELATED: A Classic Spider-Man Foe Suffers a Life-Altering Injury
"[Absolute Carnage #3], page 20, was one where when we talked about it in the room at the story summit for this book we all kind of gasped and thought about how cool this was gonna be," Stegman told Newsarama. "In issue 1, though, when we first see Norman in his cell, I had that idea for that image in my head for over a month before I drew it. I couldn't wait to get there."
The series opened with Carnage enslaving Norman Osborn in his symbiote army, which targeted any character in the Marvel Universe who has ever bonded to a symbiote. Following this, Miles Morales, the Scorpion and Misty Knight are just a few of the heroes that have fallen in Carnage's widening crosshairs.
RELATED: Absolute Carnage: Lethal Protectors #1 Brings the Horror to Street-Level
According to Stegman, death may not be the worst fate that Cletus Kasady has in mind for each of them. "Just know that nobody is safe!" he expounded. "I'll say this: A lot of events rely on that big death that shocks everyone. But what if there are fates worse than death? What then!!!!!"
Donny Cates and Ryan Stegman Absolute Carnage #3 is scheduled to go on sale September 18 from Marvel Comics.