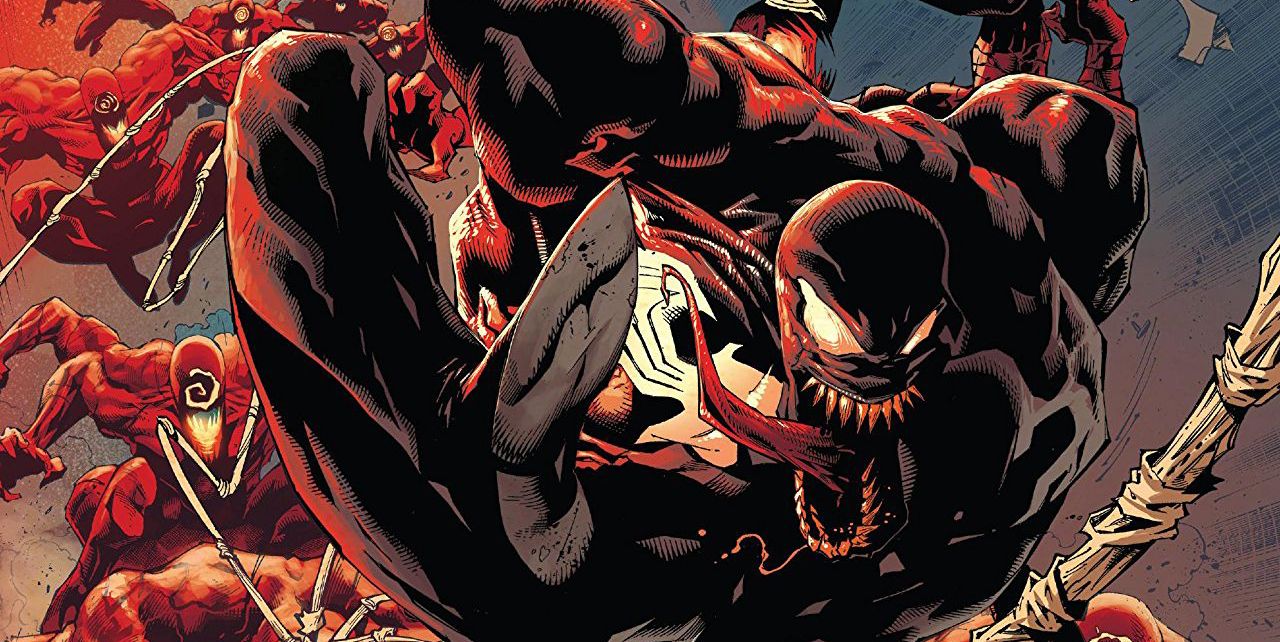 WARNING: The following article contains spoilers for Absolute Carnage #2 by Donny Cates, Ryan Stegman, JP Mayer, Frank Martin and Clayton Cowles, in stores now.
After months of biding his time, Carnage has finally declared war on the Marvel Universe. His sights set on everyone who has ever bonded with a symbiote before, Carnage has created a legion of drones as his soldiers. Now, after taking the battle to Venom and Spider-Man in Absolute Carnage #1, issue #2 of the series sees Cletus Kasady unleash his army upon New York City.
Various tie-in issues are already out, showing everyone that the Carnage drones are going after. But in Absolute Carnage #2, the series focuses on one particular target: Mac Gargan, aka the Scorpion, who at one time bonded with the Venom symbiote. Unfortunately, the classic Spider-Man foe doesn't make it out of his confrontation with Carnage unscathed. In fact, he's just sustained a potentially life-changing injury.
RELATED: Absolute Carnage Video Reunites Green Goblins Norman & Harry Osborn
In the second chapter of the horror tinged series, we find Miles Morales and Mac Gargan in the middle of a fight with countless Carnage drones. The two initially fought one another after Miles stopped the Scorpion from robbing an armored truck, but the arrival of the drones led to a temporary truce. Now, the two are fighting for their lives and, even with the arrival of Venom, the combined strength of all three isn't enough. Unfortunately, Carnage gets to his target, and rips into Scorpion's spleen to collect his codex.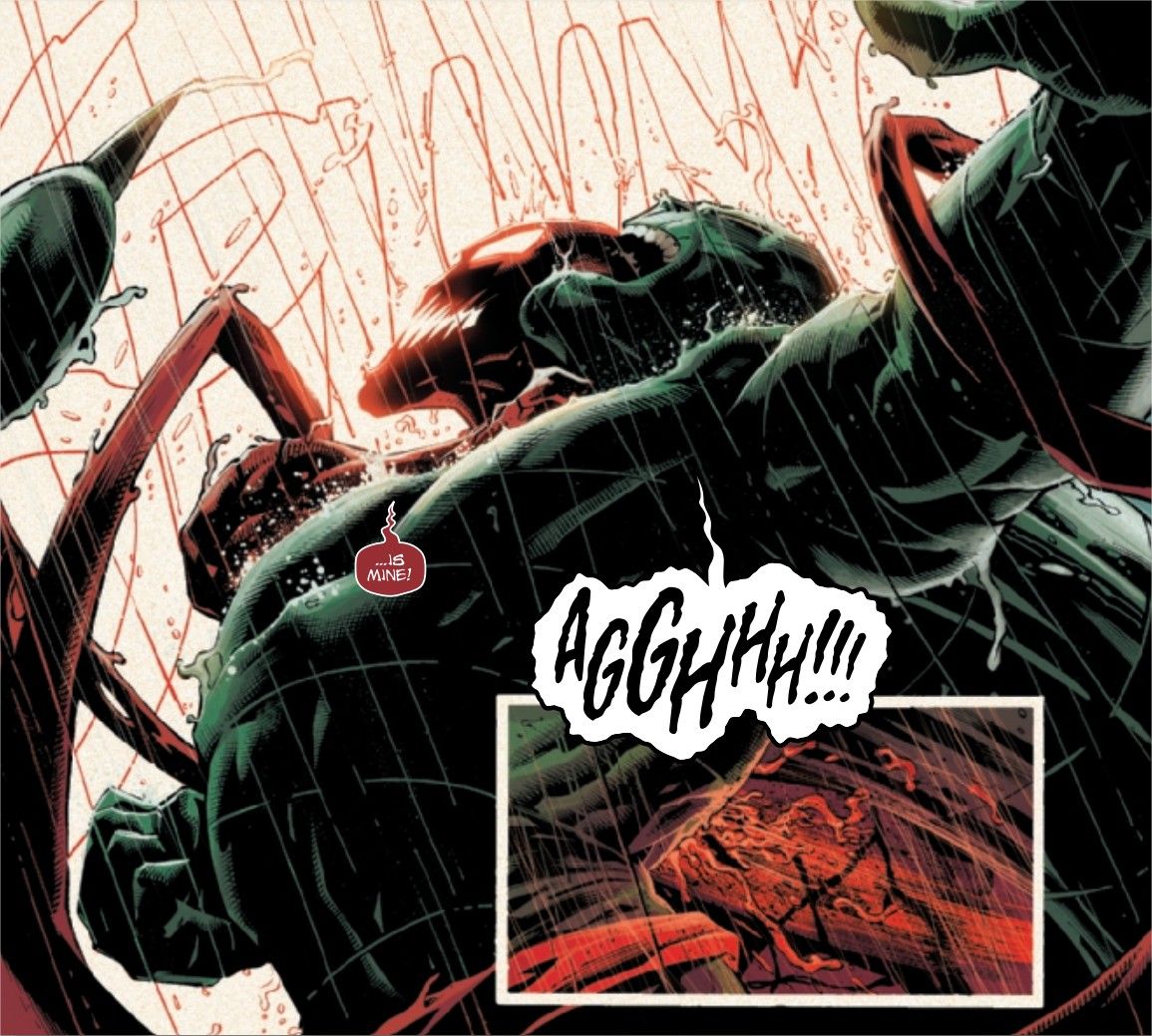 However, before Kasady can take the codex and kill Gargan, Miles swoops in to save his life. Thanks to Miles' efforts, Mac's codex is safe, and he's alive. Unfortunately, Carnage still ripped into his back to get to his spleen. As Eddie Brock drags him away from Carnage, Mac horrifyingly realizes he can no longer feel his legs.
The attack by Carnage seems to have left Scorpion paralyzed from the waist down. The injury is severe and, even though this is the world of comic books, it might not be easily fixed. It's possible that Carnage will later return to finish the job, but such a big development might be here to say.
Besides, we can't help but wonder if this is meant to lead to a big change for Mac Gargan to bring him closer to the version of the character we saw in Sony's animated film Spider-Man: Into the Spider-Verse. As fans will recall, the Academy Award-winning movie featured a Scorpion who had robotic legs that splintered into multiple limbs as part of his armor. If the Marvel Universe's Scorpion is left permanently paralyzed, then it's possible that he will take on a new costume equipped with mechanical legs -- something that would bring him closer to his namesake. But he'll have to survive Carnage first.
KEEP READING: Marvel EIC Reveals Hidden Surprise in Random Copies of Absolute Carnage #1