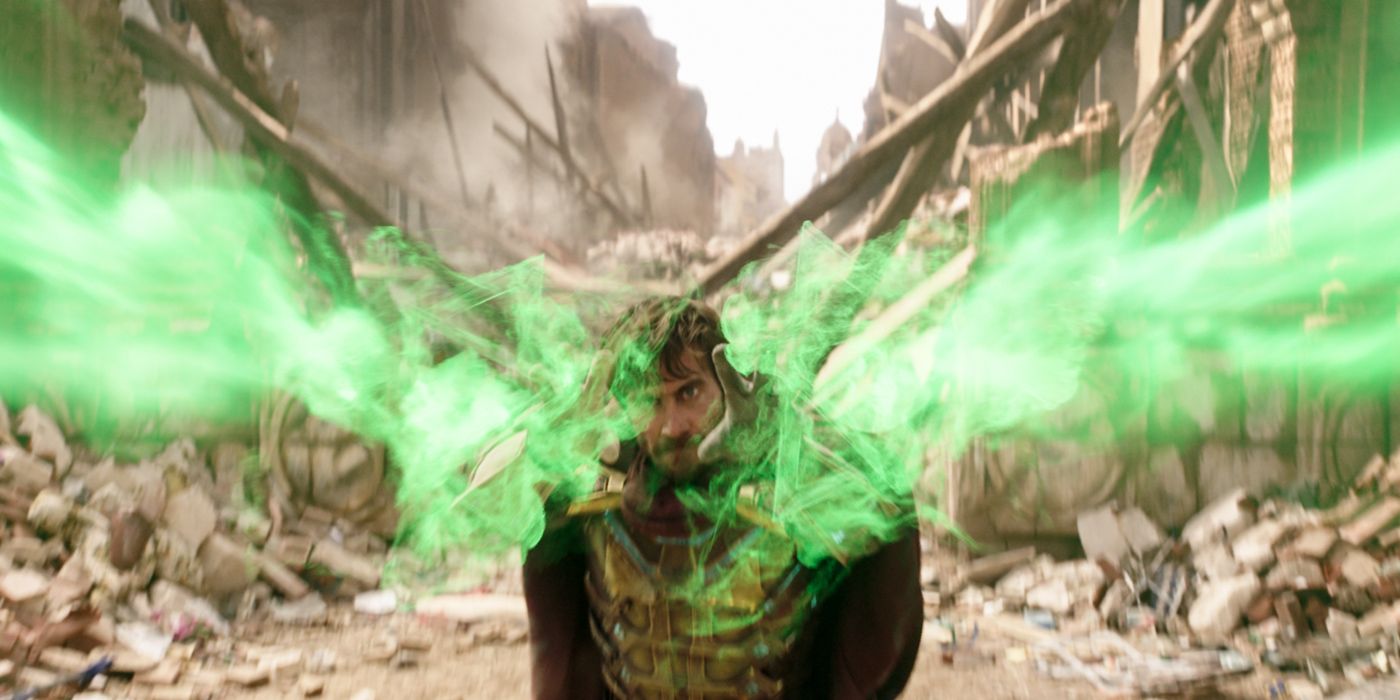 Spider-Man: Far From Home finally saw the long-awaited debut of Mysterio in the Marvel Cinematic Universe. Although the initial teasers for the movie made it appear Mysterio might end up being a hero, the movie eventually revealed the villain was a former employee of Tony Stark and was only faking being one of the good guys. He dies after facing off with Spider-Man, but his last words might just have more weight than you initially thought.
Check out the video below for what Mysterio's final words in Far From Home really meant.
RELATED: Avengers: Endgame - This Really Looks Like A Spider-Gwen Easter Egg
As Mysterio died at the end of Far From Home, there's no indication he'll return to the MCU anytime soon. Spider-Man will seemingly remain a major part of Marvel Studios' plans for the future, though no plans or appearances were announced at Comic-Con International in San Diego for the character in Phase 4. This means he's most likely to return again in Phase 5, which will take place after the release of Thor: Love and Thunder in late 2021.
Spider-Man being unmasked at the end of Far From Home definitely holds dire consequences for the character, as the act immediately puts his friends and loved ones in major danger. This might tease future plotlines and more public consequences for the superhero's actions. There's also something of a parallel with Tony Stark, who unmasked himself as Iron Man at the end of his first movie. In this case, Peter is being forcibly unmasked.
RELATED: Spider-Man's Original Twin Towers Teaser Remastered in 4K
Let us know what you think, and check out many other thought-provoking videos on our YouTube channel! Don't forget to subscribe and click that bell for notifications of brand new content, posted every day!
Director Jon Watts' Spider-Man: Far From Home stars Tom Holland, Samuel L. Jackson, Zendaya, Cobie Smulders, Jon Favreau, JB Smoove, Jacob Batalon and Martin Starr, with Marisa Tomei and Jake Gyllenhaal. The film is currently in theaters.
KEEP READING: Cobie Smulders Weighs In On Spider-Man: Far From Home Skrull Theory