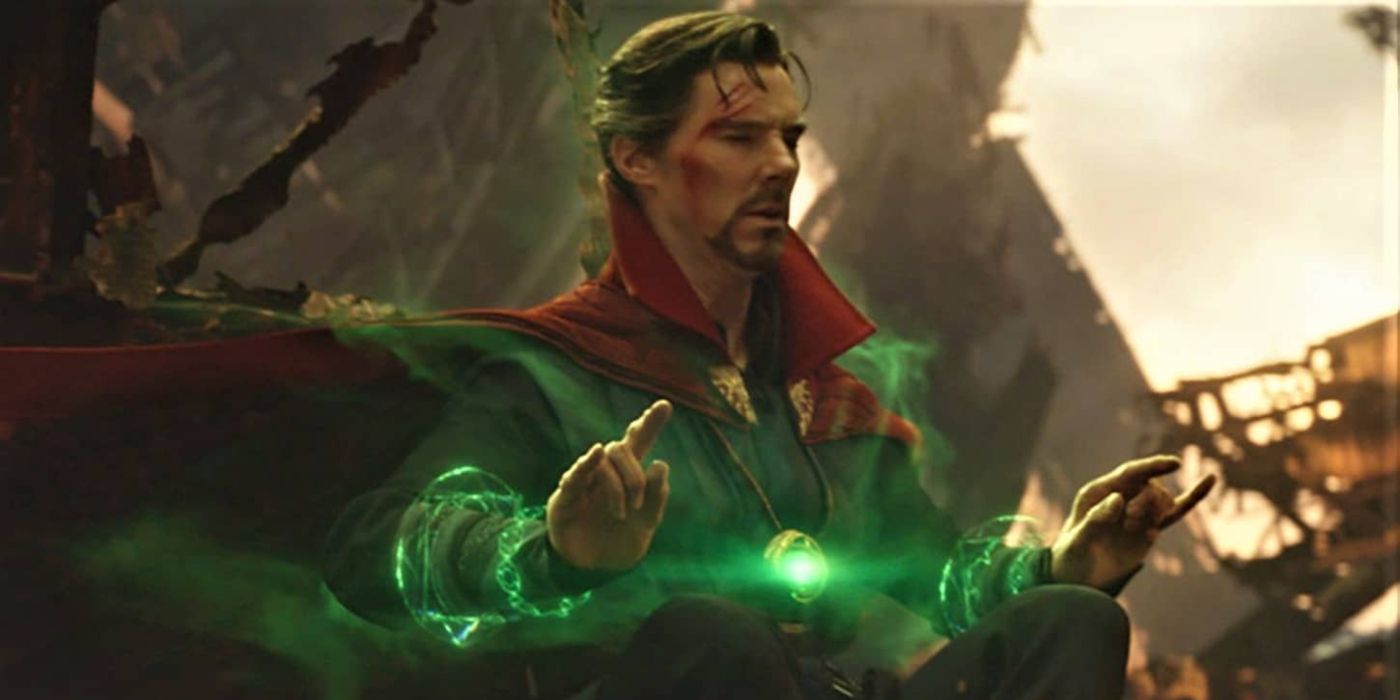 Although Earth's Mightiest Heroes managed to best Thanos and reverse the Decimation in Avengers: Endgame, they were only able to do so after a long five years had passed. However, what if they'd never had to in the first place? A new theory suggests Doctor Strange could have actually prevented the event from ever happening in the first place, but didn't for a very good reason.
In Avengers: Infinity War, we saw Doctor Strange looking at the various possible futures, finding only one in which Earth's Mightiest Heroes might managed to defeat the Mad Titan. However, he might have actually looked farther and seen some event that required him to make sure the Snap did indeed happen in order to achieve the best possible results.
RELATED: Could Agents of SHIELD Solve an Avengers: Endgame Plot Hole?
Check out the video below for more information on how Doctor Strange could have prevented the Decimation in the first place and why he didn't.
Doctor Strange is set to return for his second solo movie: Doctor Strange in the Multiverse of Madness. That movie will also feature Elizabeth Olsen, who plays Wanda Maximoff/Scarlet Witch and tie into her solo show, WandaVision.
RELATED: Endgame's Joe Russo Reveals If Captain Marvel or Thor is More Powerful
Let us know what you think, and check out many other thought-provoking videos on our YouTube channel! Don't forget to subscribe and click that bell for notifications of brand new content, posted every day!
Directed by Joe and Anthony Russo, Avengers: Endgame stars Robert Downey Jr. as Iron Man, Chris Evans as Captain America, Mark Ruffalo as Bruce Banner, Chris Hemsworth as Thor, Scarlett Johansson as Black Widow, Jeremy Renner as Hawkeye, Brie Larson as Captain Marvel, Paul Rudd as Ant-Man, Don Cheadle as War Machine, Karen Gillan as Nebula, Danai Gurira as Okoye and Bradley Cooper as Rocket, with Gwyneth Paltrow Pepper Potts, Jon Favreau as Happy Hogan, Benedict Wong as Wong, Tessa Thompson as Valkyrie and Josh Brolin as Thanos. The film is now available on Digital HD and arrives on Blu-ray and 4K UHD on Aug. 13.
KEEP READING: Every MCU Movie & Show Coming to Disney+ - and When