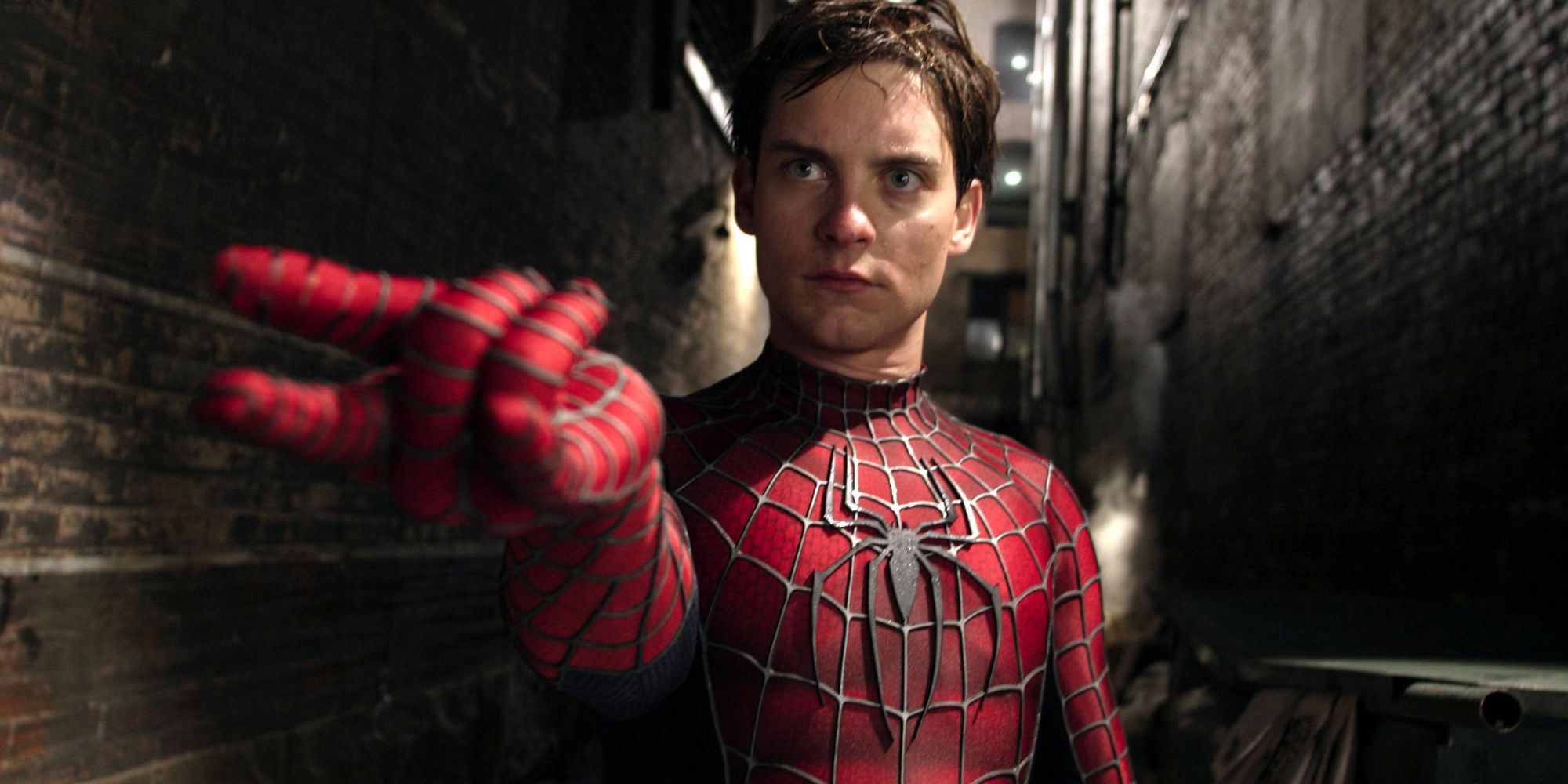 Many fans have wondered just if Tobey Maguire's Peter Parker/Spider-Man from the Sam Raimi films might eventually have a cameo of some sort in the Marvel Cinematic Universe. A new YouTube channel imagines just what that might look like.
The YouTube channel, which is called Tobey in the MCU, features Maguire's character edited into a variety of different scenes, including Captain America fighting Thanos in Avengers: Infinity War, which you can see below. He's not the only character from those films who makes his way in, as sometimes other notables appear as well.
RELATED: Paper Bag Spider-Man, Octo-Spidey Pop!s Debut for Marvel's 80th Anniversary
Maguire made his debut as Spider-Man's titular hero in 2002. He reprised his role for two sequels, though plans for a third were eventually axed. The films were by-and-large box office and critical successes and helped popularize superhero films. The series was eventually reboot with Andrew Garfield as Spider-Man before Tom Holland took on the role in the MCU. Spider-Man: Far From Home, which is the character's latest outing, has already earned over $1 billion at the box office, making it a major success for Marvel Studios and Sony Pictures.
RELATED: Marvel Comics Plans to 'Kill' Spider-Man Next Month
Director Jon Watts' Spider-Man: Far From Home stars Tom Holland, Samuel L. Jackson, Zendaya, Cobie Smulders, Jon Favreau, JB Smoove, Jacob Batalon and Martin Starr, with Marisa Tomei and Jake Gyllenhaal. The film is currently in theaters.