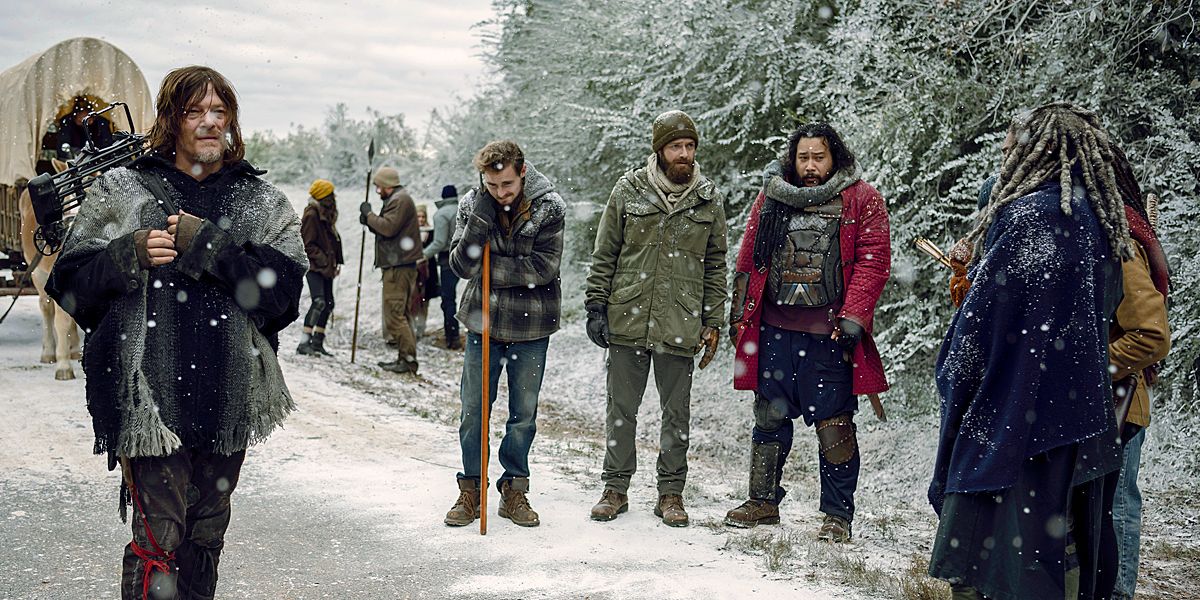 AMC's The Walking Dead will get another new cast member this coming season.
The show's official Twitter page announced the addition of actor Kevin Carroll to the cast. Carroll will play a new character named Virgil, described as "highly intelligent and resourceful and desperately trying to get home to his family."
RELATED: AMC's Third Walking Dead Show May Not Have 'Walking Dead' In Its Title
Carroll has appeared on FOX's Lucifer, FX's Snowfall, and most notably on HBO's supernatural series The Leftovers. The actor also had a role in last year's drama/comedy film Blindspotting.
The character of Virgil was not featured in the recently concluded comic series from Image Comics. Virgil isn't the first such character to be created exclusively for the television series, however - brothers Daryl and Merle Dixon were also created solely for the show.
Daryl has long been one of the series' lead characters. Sasha and T-Dog are two other characters who never had any counterparts in the comic series.
RELATED: SDCC: AMC's The Walking Dead Cast Discusses The Show's Evolution, and Their Own
The television show could withstand an infusion of new faces, after the off-screen deaths of several characters were revealed in a single scene at the end of Season 9's penultimate episode.
AMC's The Walking Dead stars Norman Reedus, Danai Gurira, Melissa McBride, Josh McDermitt, Christian Serratos, Jeffrey Dean Morgan, Nadia Hilker, Dan Fogler, Angel Theory, Lauren Ridloff and Eleanor Matsuura. The series returns for its 10th season in October.