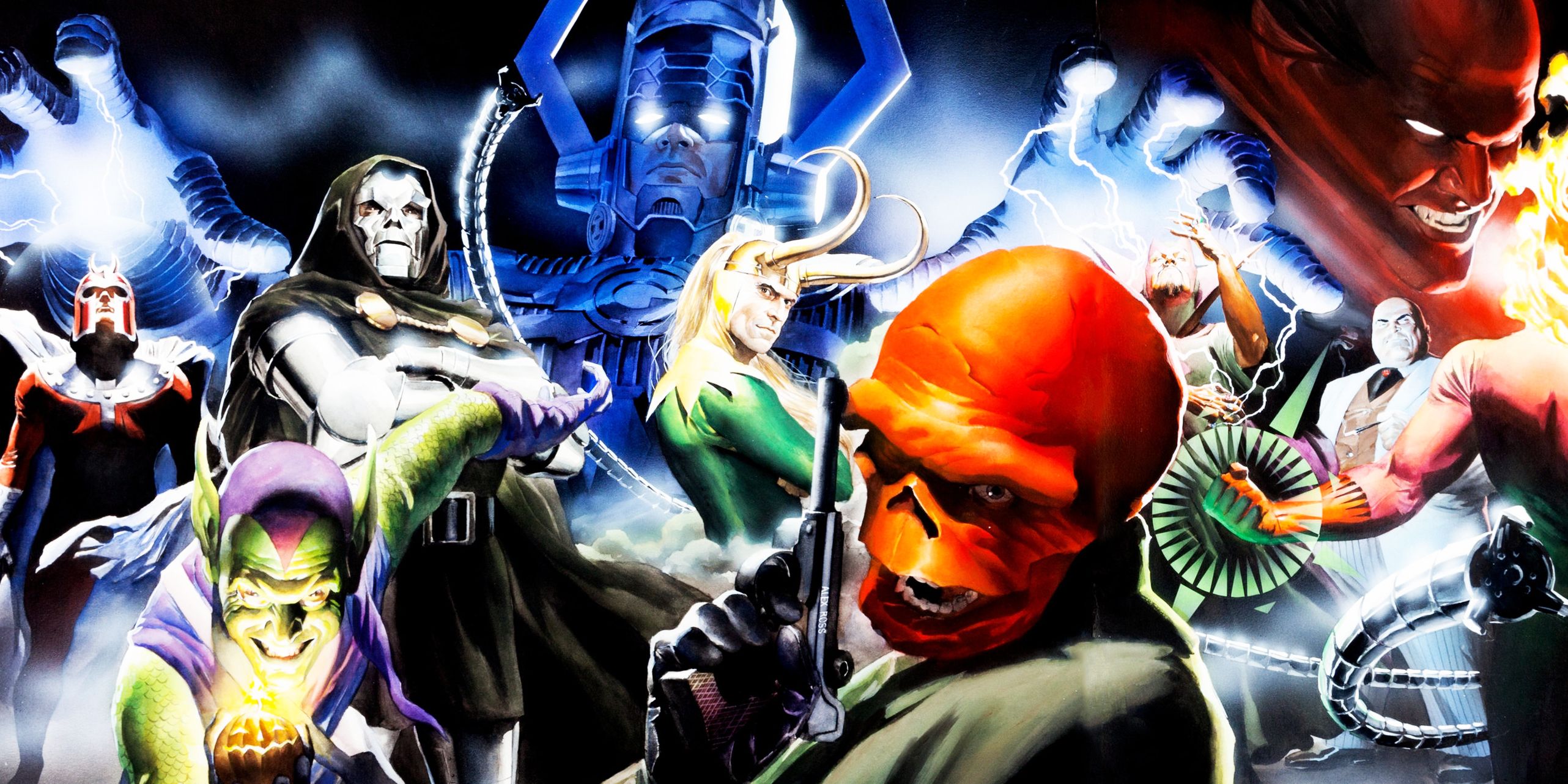 No good superhero ever existed without their supervillain foil, and the Marvel Universe has given us many memorable examples. From the Mad Titan Thanos to the Trickster Loki, and the maniacal Red Skull, each has left their impression on comic books fans in a unique way. Whether it's control of a single city they're after, world domination, or intergalactic subjugation, their ambitions are rarely black and white.
While some lust for power and influence out of an innate sense of entitlement, others have origin stories steeped in tragedy and abuse that propel their misconduct. The MCU has shown us that big screen supervillains are complex, conflicted manifestations of humanity's darkest desires and fears. Sometimes we loathe them, sometimes we identify with them, but we always look forward to the next time they chew the scenery. This gift guide is for those fans unafraid to cheer on the bad guys!
10

SUPER VILLAINS UNITE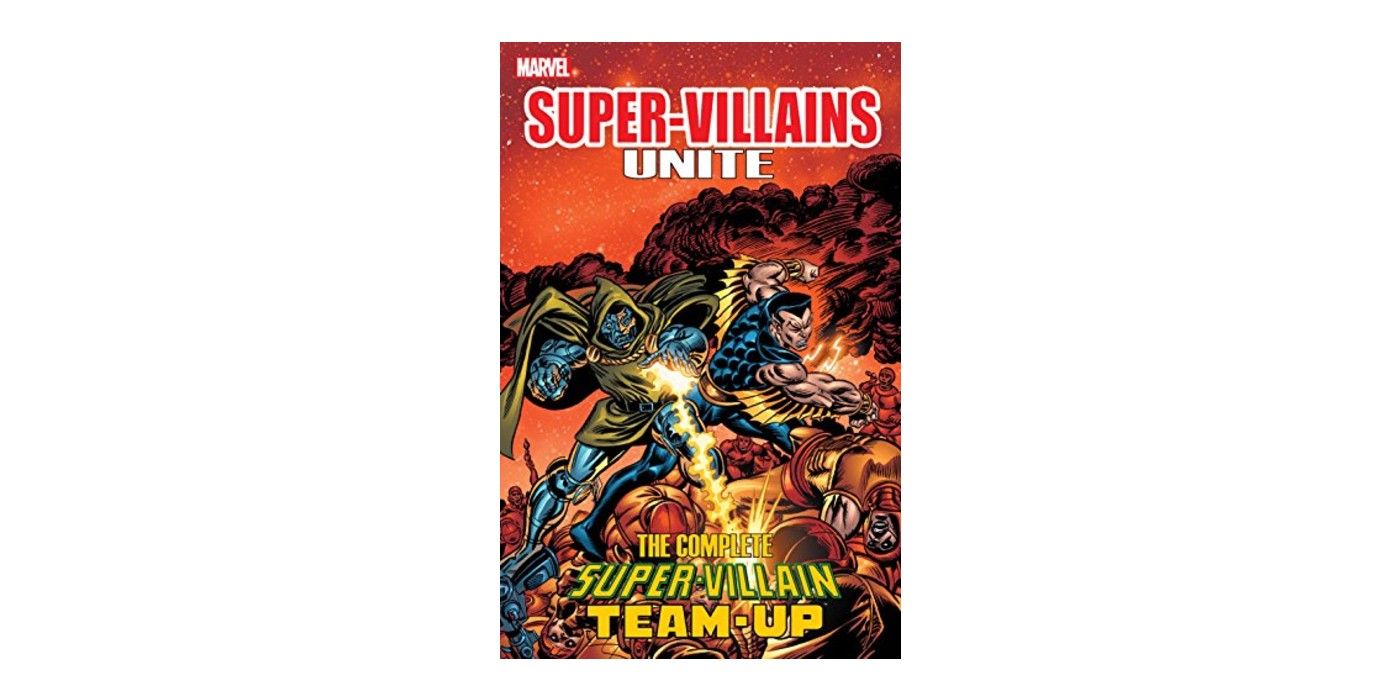 If you're a fan of Doctor Doom, Red Skull, or Magneto, you're going to want to get your hands on this ultimate supervillain team-up anthology. Full of storylines by renowned Marvel authors that spanned several different comic titles, they're now all gathered together in one compact collection. This includes the Super-Villain Team-Up that lasted from 1975-1980, providing fans with stories from the supervillain perspective.
When Namor and Doctor Doom form an unlikely alliance, Red Skull sets his sights on the Lord of Latveria's domain. In an ironic twist, Captain America sides with Doctor Doom to defeat Red Skull, but it's anyone's guess who'll be the victor when Magneto and the Champions arrive.
9

MARVELS MOST WANTED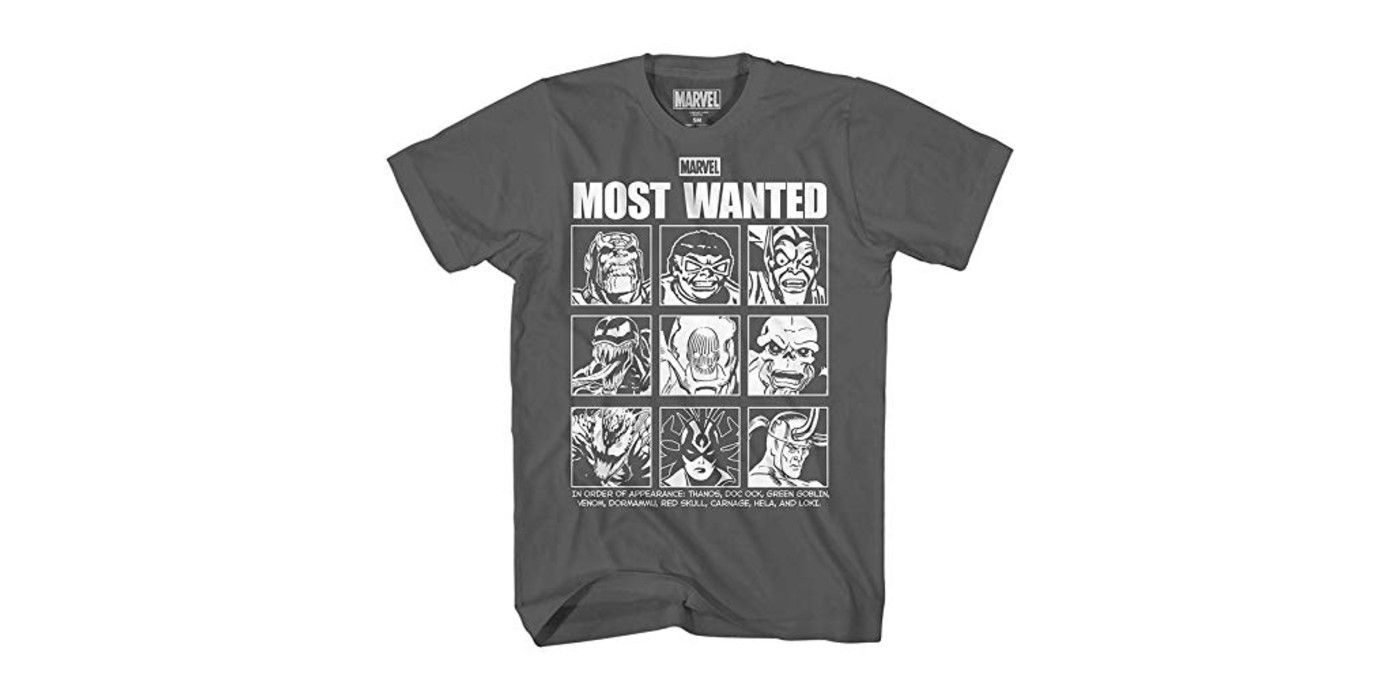 Have you been finding yourself looking around at the denizens of your local comic book shop and finding an awful lot of Avengers shirts? Do you wander the halls of your favorite convention and see an unhealthy amount of superhero swag? Have you been wondering how you can disrupt the monotony of do-goodery and represent the Marvel supervillains?!
Look no further than this ultra-comfy, 100% cotton relaxed fit t-shirt depicting all the most famous villains of Marvel comics. You've got the Mad Titan Thanos, Doc Ock, the Green Goblin, Venom, Dormammu, Red Skull, Carnage, Hela, and everyone's favorite mischievous god, Loki. Showcase Marvel's Most Wanted and stick it to the good guys.
8

GALACTUS METAL BOTTLE OPENER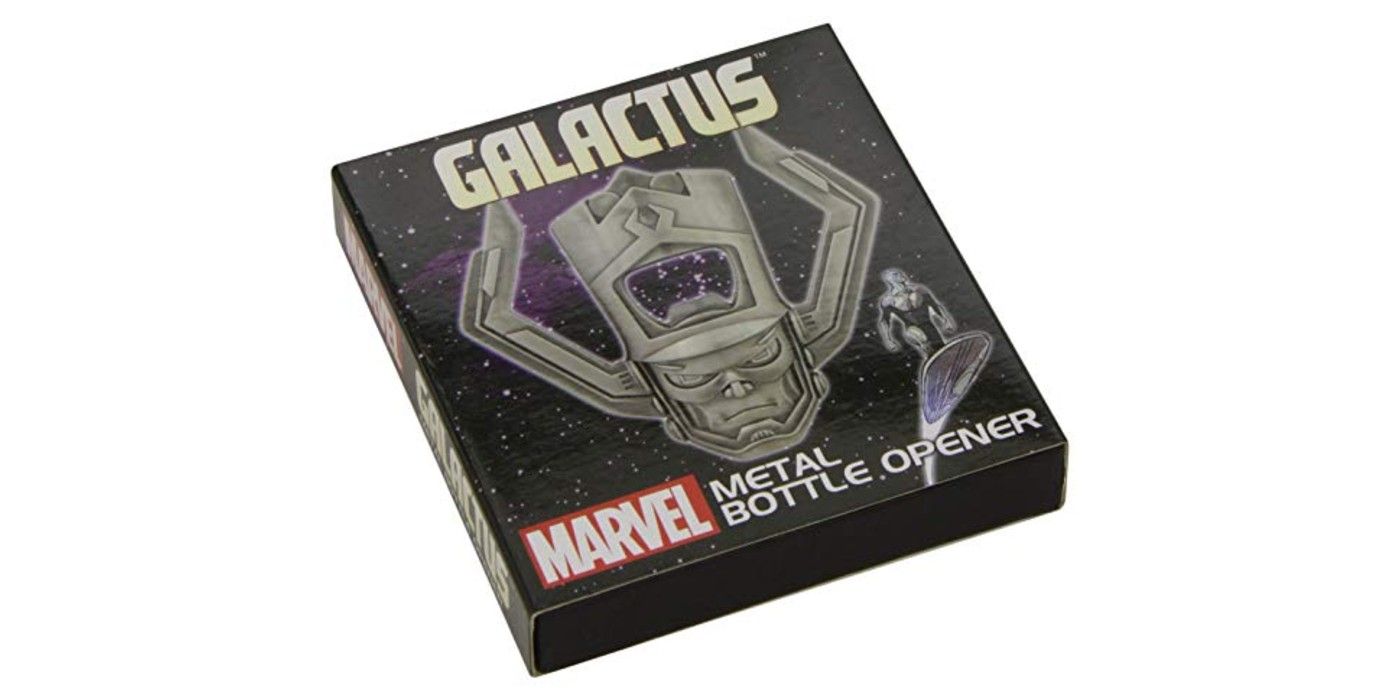 With this Marvel Galactus Bottle Opener, every bottle cap is a miniature planet you're about to destroy, the contents of the bottle sustaining you as your devour more worlds. For all those thirsty for power and galactic domination, this officially licensed Marvel product is for you. Perfect for your nerdy bar or as a conversation piece stuck to your fridge, it's the gift that keeps on giving.
The Galactus bottle opener is made from metal and stands an impressive four inches tall, allowing you to wield the might of the Devourer of Worlds comfortably in the palm of your hand. It also comes with magnets on the back, so you can stick it on your fridge and have Galactus scowl at your house plants.
7

RED SKULL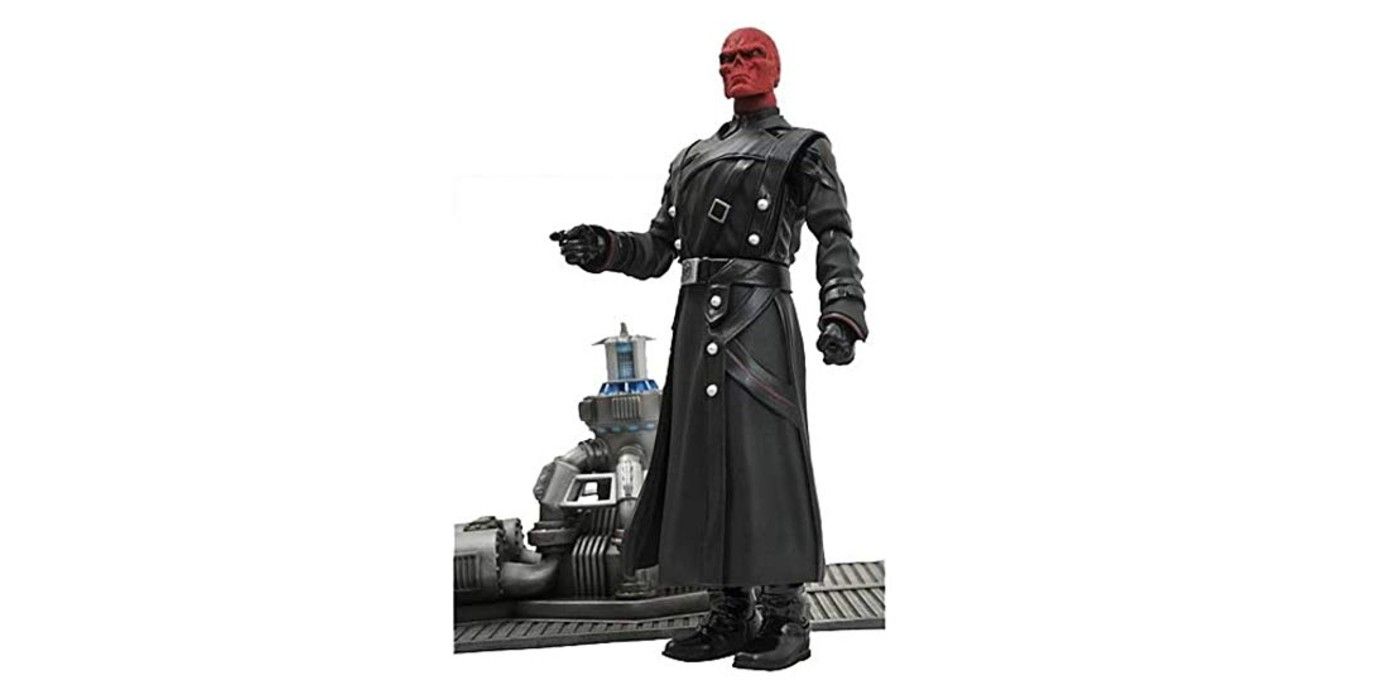 Though Iron Man can claim the credit for kicking off Phase 1 of the MCU, Captain America: The First Avenger was a solid continuation of Iron Man's momentum, its title a nod to the Avengers and the future team that the MCU would build its impressive film collective around. From that film came one of the most iconic villains that the MCU has ever seen before or since; Red Skull.
This striking figure by Diamond Select showcases Red Skull in all his malevolent glory, standing tall in his black leather trenchcoat and uniform, glowering at his enemies with smug superiority. The figure boasts 16 points of articulation, and its stand can be combined with Captain America's to recreate a scene from the film.
6

LOKI HELMET NECKLACE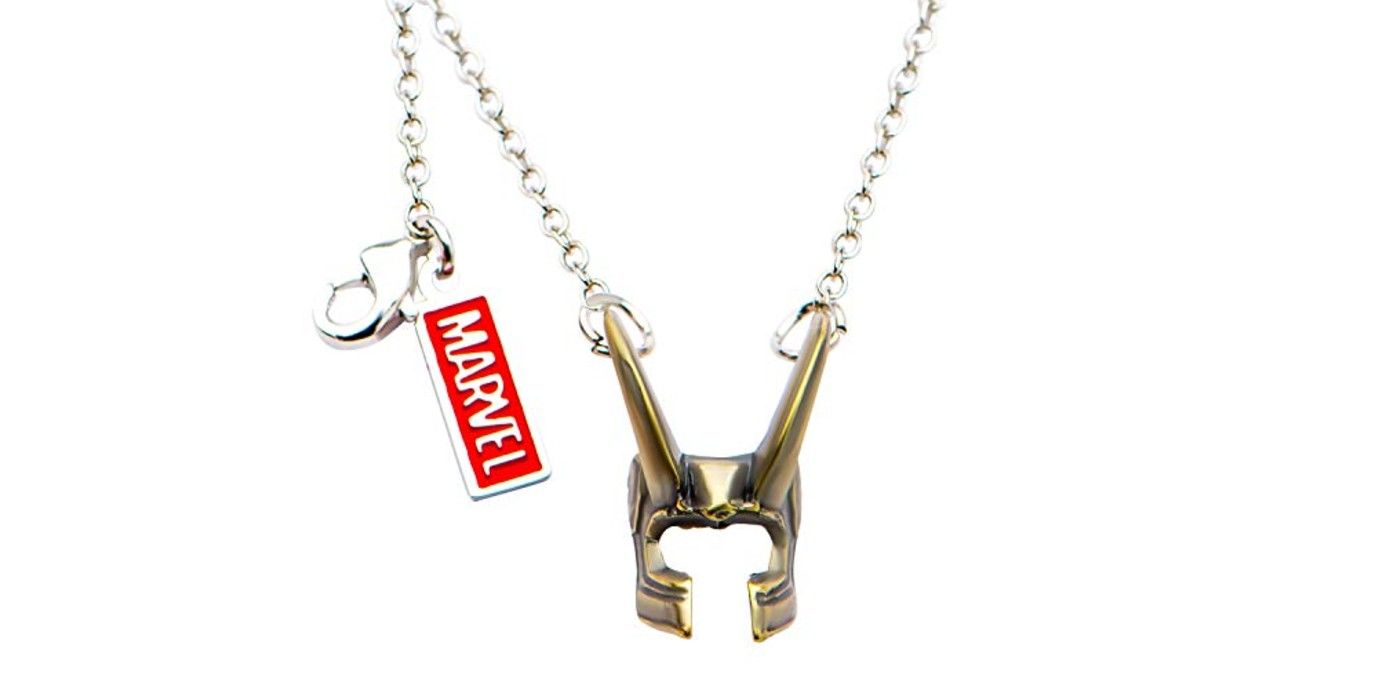 Who would have thought that one of the biggest villains of the first Avengers movie would become one of the most beloved characters in the MCU? Whether due to Tom Hiddleston's ingratiating charm or Loki's mischievous sense of evil, Marvel fans around the world couldn't get enough of the Trickster from Asgard in all his many MCU appearances.
While it may seem odd depicting Loki's battle helmet suspended daintily on a chain, this charming necklace makes use of the wily god's most oft-used trick; hiding in plain sight. The pendant is small enough to not draw too much attention, but those in the know will immediately identify your love for Loki.
5

ULTRON BUST BANK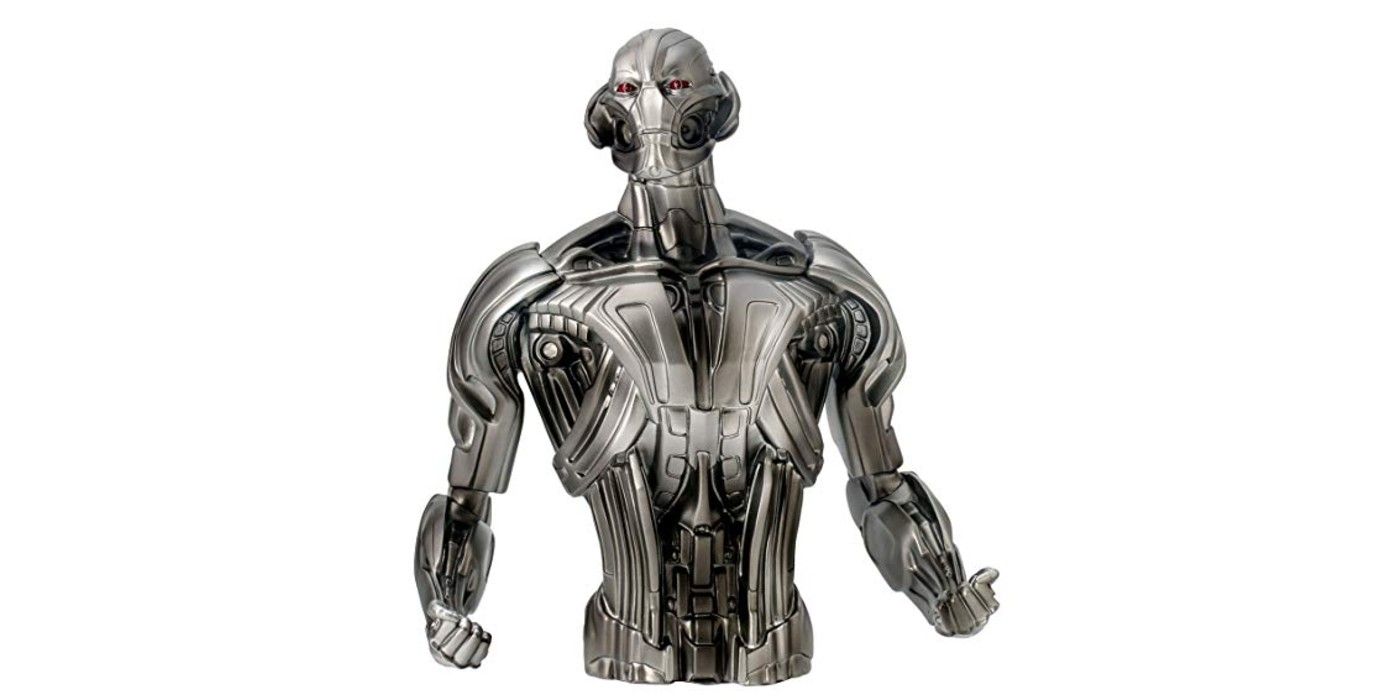 The mechanical menace from Avengers: Age of Ultron is brought to life with this incredibly detailed bank bust from Marvel Studios. Sculpted using details from his appearance in the film, this bank is as formidable as the real Ultron at a fraction of the size. No pesky Avengers would dare try to steal any of your spare change out of him, unless they were looking for a rematch!
Originally Ultron was created by Hank Pym (the original Ant-Man), but the MCU altered his origin story to make him a creation of Tony Stark. Originally designed as a program to keep the peace, Ultron decided that humanity wasn't worth protecting since it was determined to annihilate itself through violence and war. Standing just over 6 inches tall, he would look great on a shelf or desk in your supervillain lair.
4

MAGNETO TWO-TONED HOODIE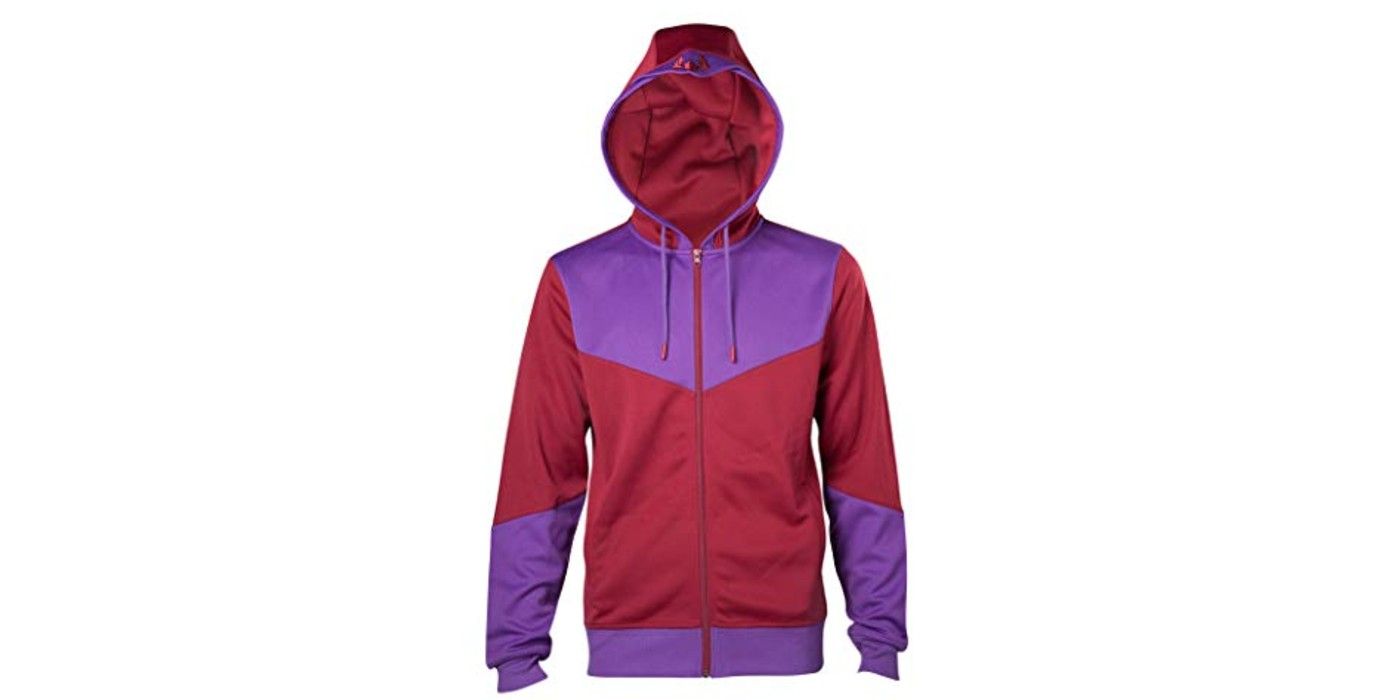 For Magneto fans looking for something a little more subtle than a t-shirt with his face on it, the Magneto two-toned hoodie is perfect. It broadcasts love for the X-Men villain with its crimson and purple coloration, but only the small symbol on the top of the hood would indicate exactly whose colors it represents.
This officially licensed hoodie is lightweight and durable, perfect for wearing to the gym to get those supervillain gains. It would make a great jogging hoodie or something to wear when you have a tennis game in the afternoon but have to try to take over the world in the evening. As it's shipped from Europe, it's recommended to get a size larger than you'd normally wear.
3

EDDIE VENOM FUNKO POP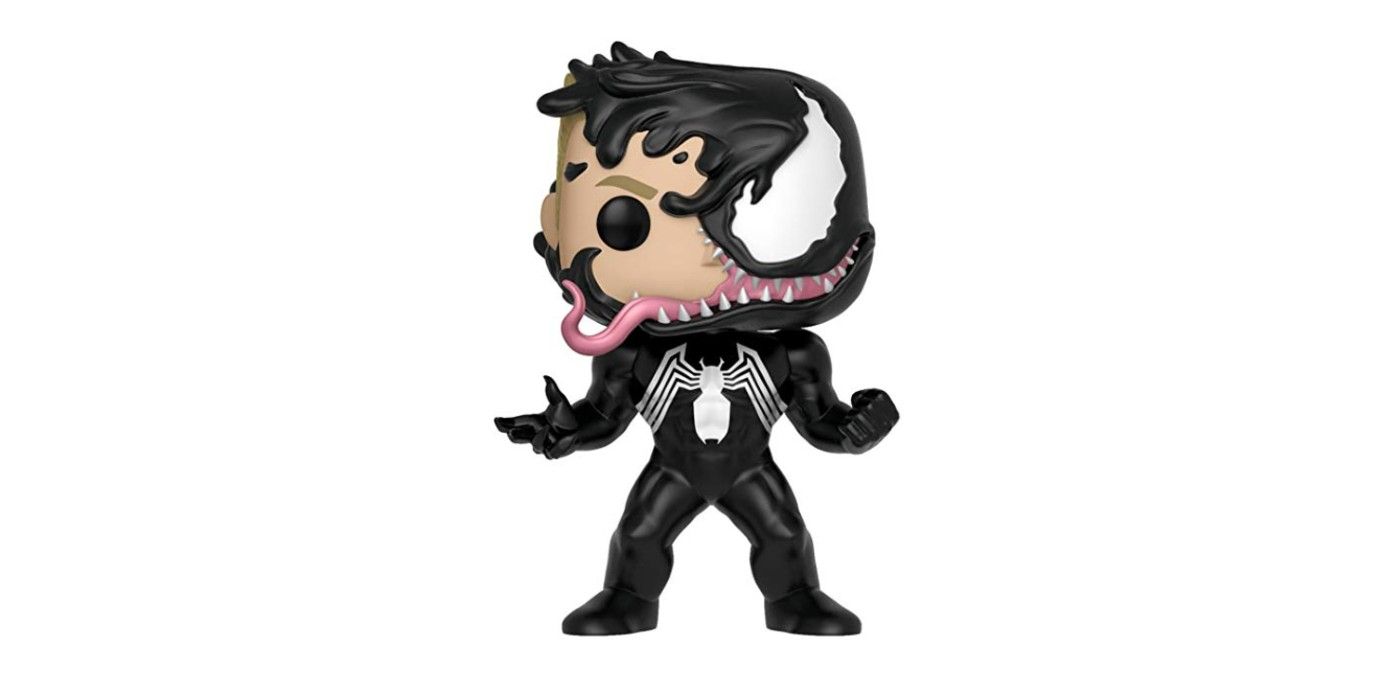 Though Venom is now considered something of an anti-hero thanks to the movie Venom starring Tom Hardy, the alien symbiote turned supervillain will always have a place among the ranks of evil. Just look at this impressive Funko Pop, where it's clearly taking over newspaper reporter Eddie Brock, a twisted smile on its face as it does so.
Venom began as a foil for Spider-Man, preferring its hosts to hate the friendly web-slinger because it fed on the raw intensity of their emotions. Initially, Eddie Brock hated Spider-Man enough to want to kill him, but in recent comic books, the relationship between Eddie and the Symbiote have changed into something of a partnership. Whether you see Venom as a hero or a villain, this Funko is a perfect representation of the conflict between both.
2

THANOS INFINITY GAUNTLET MUG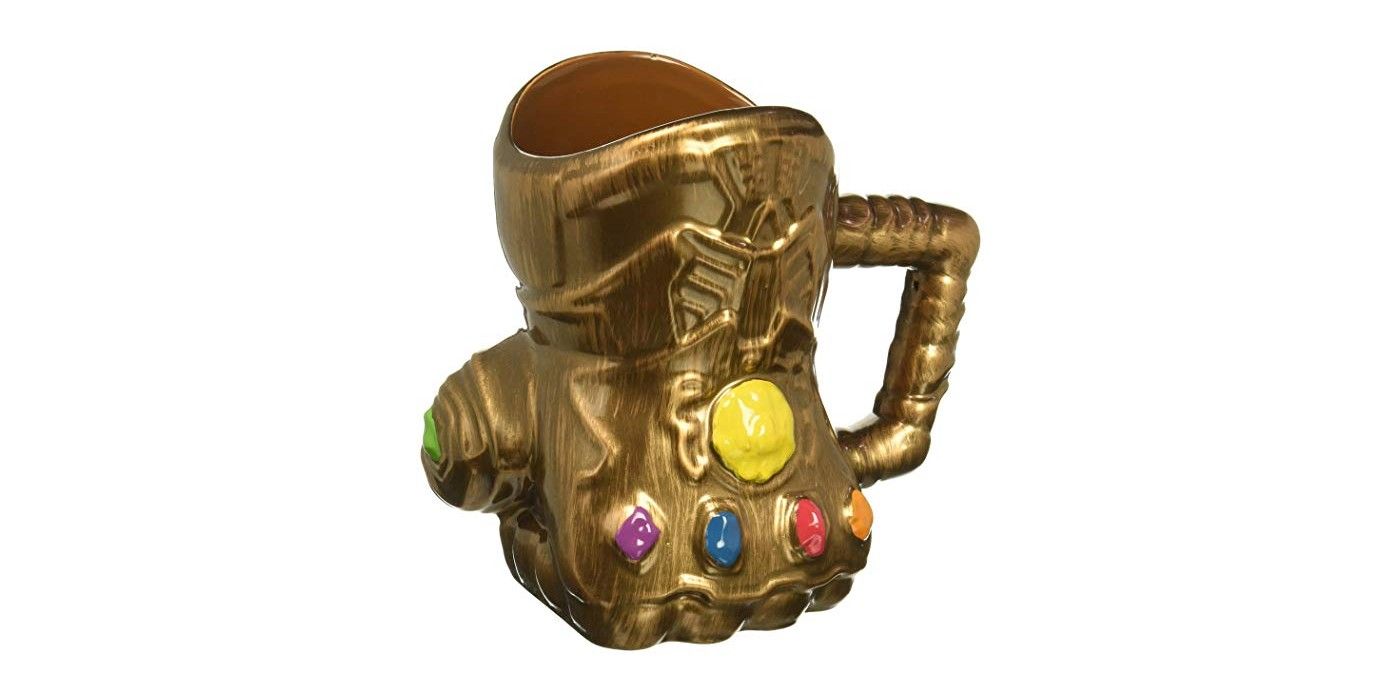 Start every morning Titan-style with this ginormous coffee mug fashioned in the shape of the Infinity Gauntlet. The prized artifact that the Mad Titan was willing to tear the MCU apart for is now in your hands. Each of the five Infinity Stones have their place at the knuckles and on the back of the palm, while the entire ceramic body is painted in a muted gold.
This might Marvel mug holds 20 ounces of fluid, which means not only can you chug down enough coffee to keep Thanos caffeinated, you can also use it as a substitute bowl for soup, complete with a convenient handle. But who says you need to put hot things in it? It can just as easily be a receptacle for your Thanos-O's and your favorite ice-cream.
1

HELA WALLET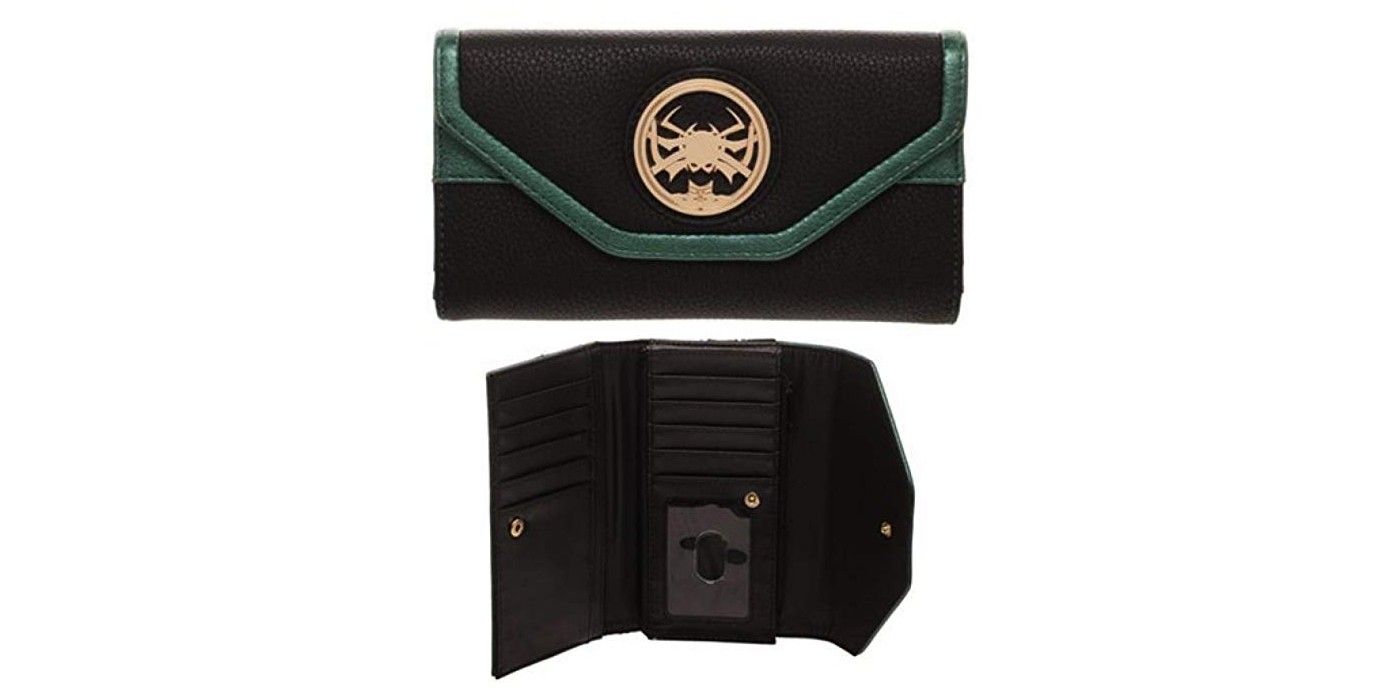 Feel like the Queen of the Netherworld with this exceptionally fabricated wallet clutch, based on the magnificent Hela from Thor: Ragnarok. If you were in awe of Cate Blanchett's beautiful and banished member of Asgard, you'll want to get your hands on this exceptional wardrobe accessory. It features a golden silhouette of Hela's headdress on the front above clasp, set against the beautiful black and emerald green of her costume colors.
Appropriate as a trifold wallet and as the stunning addition to any ensemble as a clutch, it has several slots for credit cards, a clear window for your identification, and a deep fold for the currency of your choice. It even has a small pouch for spare change. Practical and exceptionally well designed? Sounds like Hela herself!
NEXT: The Ultimate DC Fan Gift Guide
We hope you like the items we recommend! Comic Book Resources has affiliate partnerships, so we receive a share of the revenue from your purchase. This won't affect the price you pay and helps us offer the best product recommendations.