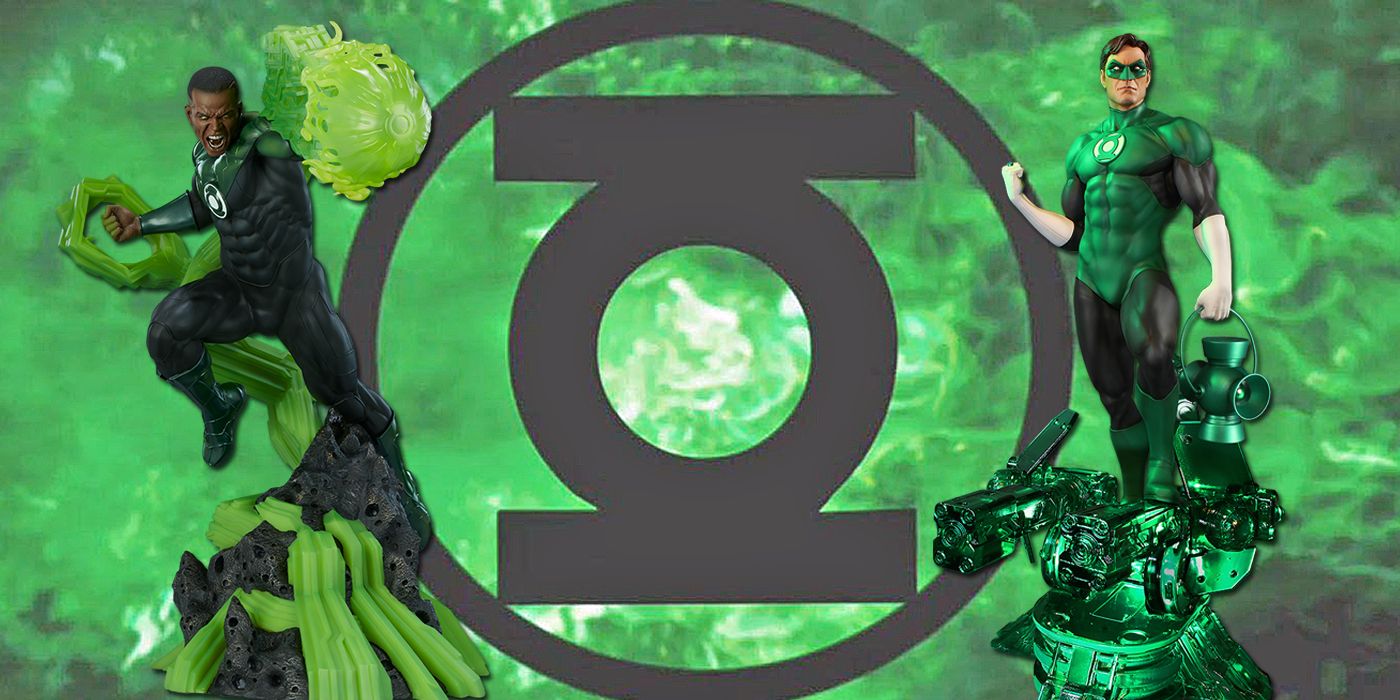 Fans were more than a little upset to see Green Lantern left out of the DCEU and the Justice League cast, which is understandable considering that Hal Jordan was one of only two founding members of the League not included in the film, though there was an earlier incarnation of Green Lantern present in an early battle.
While we still have some time to wait until DC attempts another Green Lantern adaptation with Green Lantern Corps in 2022, there are still a number of ways for Green Lantern fans to get hyped for their favorite heroes eventual return to the big screen. Today we are going to take a look at some of the best Green Lantern gifts for the GL collector in your life!
10

GREEN LANTERN: THE ANIMATED SERIES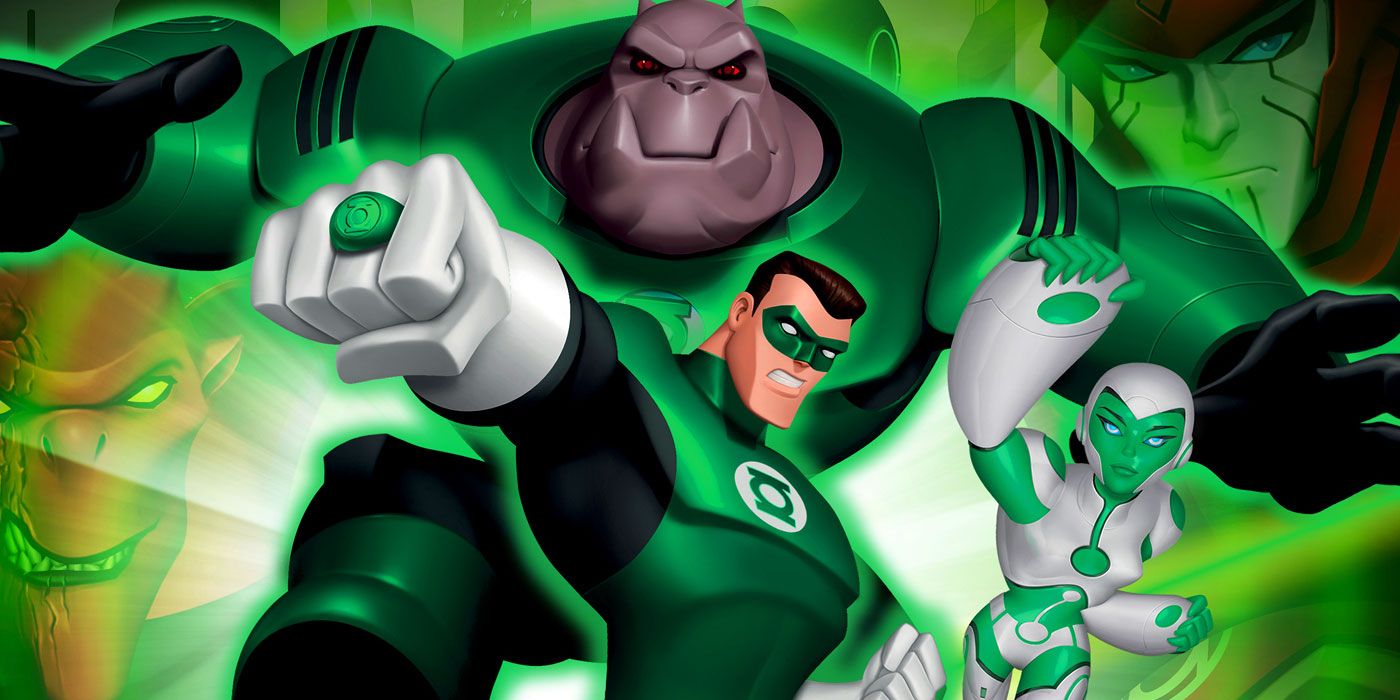 While some fans might prefer to see the live-action film starring Ryan Reynolds on this list, we are opting for the far superior Green Lantern: The Animated Series, which aired on Cartoon Network for two seasons starting in 2013.
Green Lantern: TAS not only featured a great voice cast and beautiful computer-generated animation but also adapted some of the biggest moments from GL's comic history while introducing new and exciting characters that breathed fresh life into the intergalactic cop of the spaceways.
9

HAL JORDAN BATTLE DIORAMA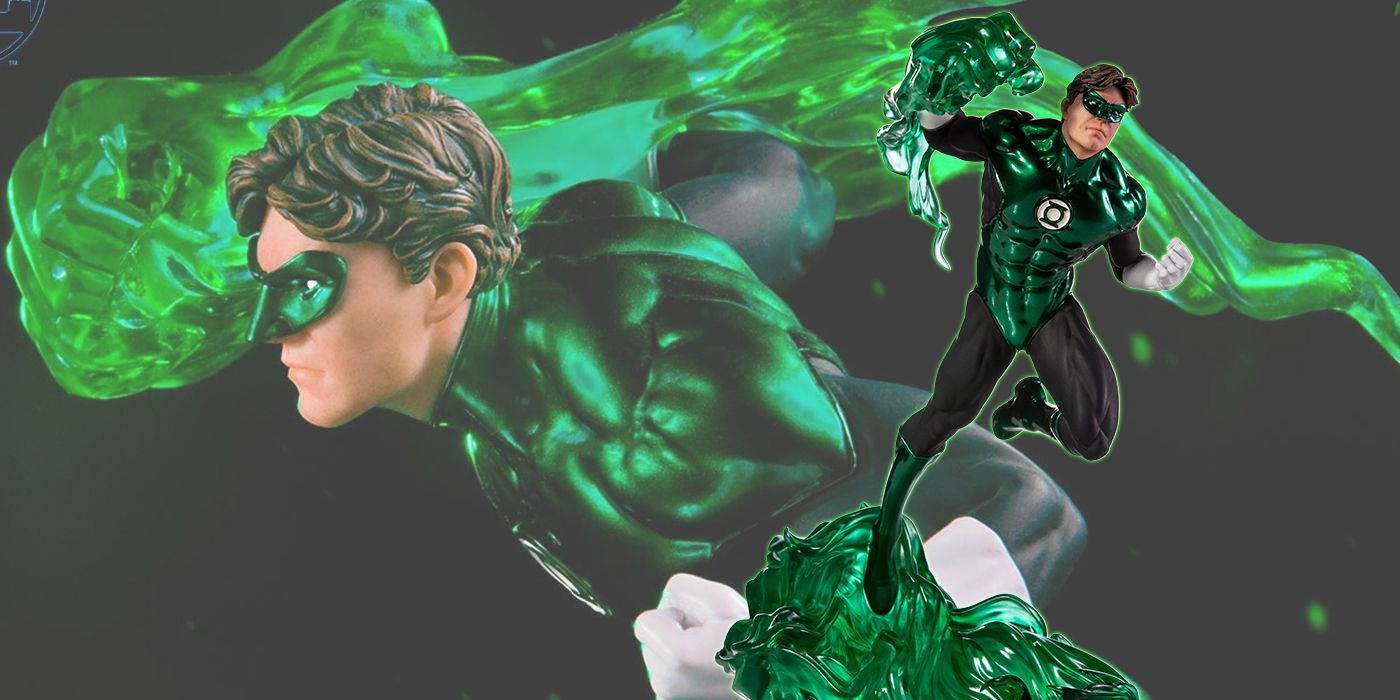 There are a number of statues on the market that showcase Hal Jordan's iteration of Green Lantern, as he is largely considered to be the greatest Green Lantern who ever lived, despite some dark/murderous moments of his past. However, there was a time in his career where Jordan forged a lifelong friendship, which is exemplified in this Battle Diorama from Sideshow Collectibles.
Iron Studios dynamic figure is based on the art of frequent GL artist Ivan Reis and comes on a light-up base made of green energy. What really makes this figure is the ability to combine with the Green Arrow Battle Diorama figure, which pays homage to their iconic time on the road in the 70s and the friendship that was forged by it.
8

GREEN LANTERN SYMBOL T-SHIRT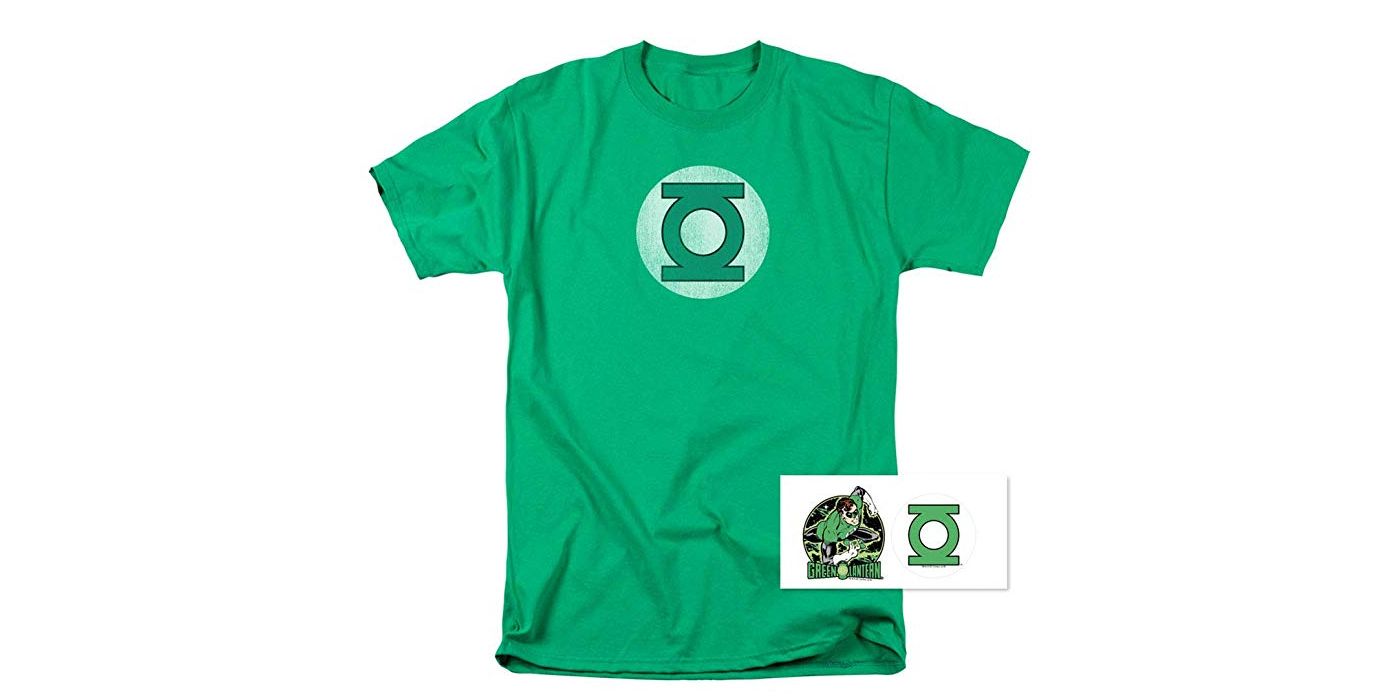 Any die-hard fan of Green Lantern has to have a t-shirt with the logo of the Green Lantern Corps. it's pretty much written into any comic geeks contract that they must own at least one Green Lantern shirt. The geeky style was even further popularized thanks to shows like The Big Bang Theory, which featured Green Lantern merchandise heavily.
This distressed T features Hal Jordan's original Green Lantern symbol on a faded green background, which may as well have been ripped off the back of The Big Bang Theory's Sheldon Cooper. And if you are a true GL fan and you already have one of these shirts, it's likely looking a little too distressed, and you'll need a new one.
7

KYLE RAYNER MULTIVERSE FIGURE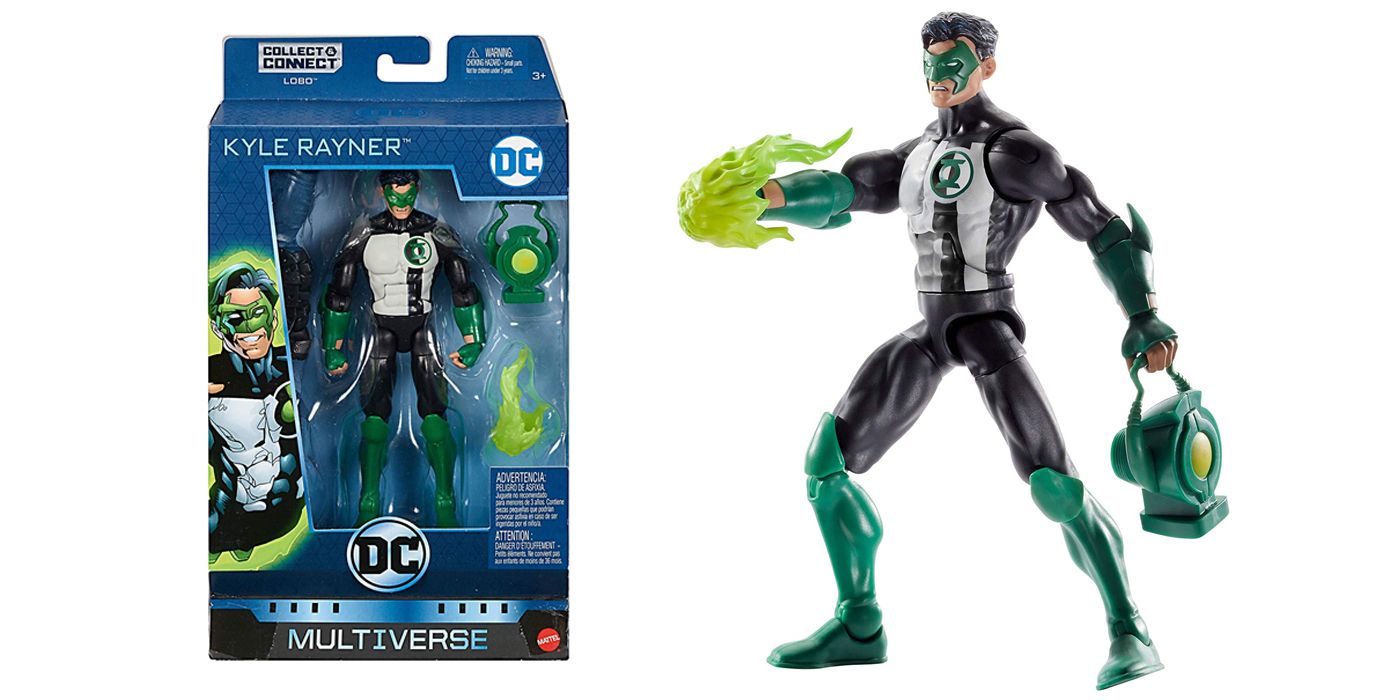 A number of characters have worn the ring of a Green Lantern to serve and protect space sector 2814, but none were selected quite like Kyle Rayner. Following Hal Jordan's Parallax-influenced massacre of the Green Lanterns, Kyle Rayner was given the final ring of the GLC and tasked with keeping the torch of the Corps lit for future generations.
Rayner's time as Green Lantern began in the 90s, and the character's look, attitude, and even career choice were all heavily influenced by the time period. This DC Comics Multiverse action figure features Kyle Rayner's first GL costume, ring effects and a power battery at a price that won't break the bank.
6

GREEN LANTERN: A CELEBRATION OF 75 YEARS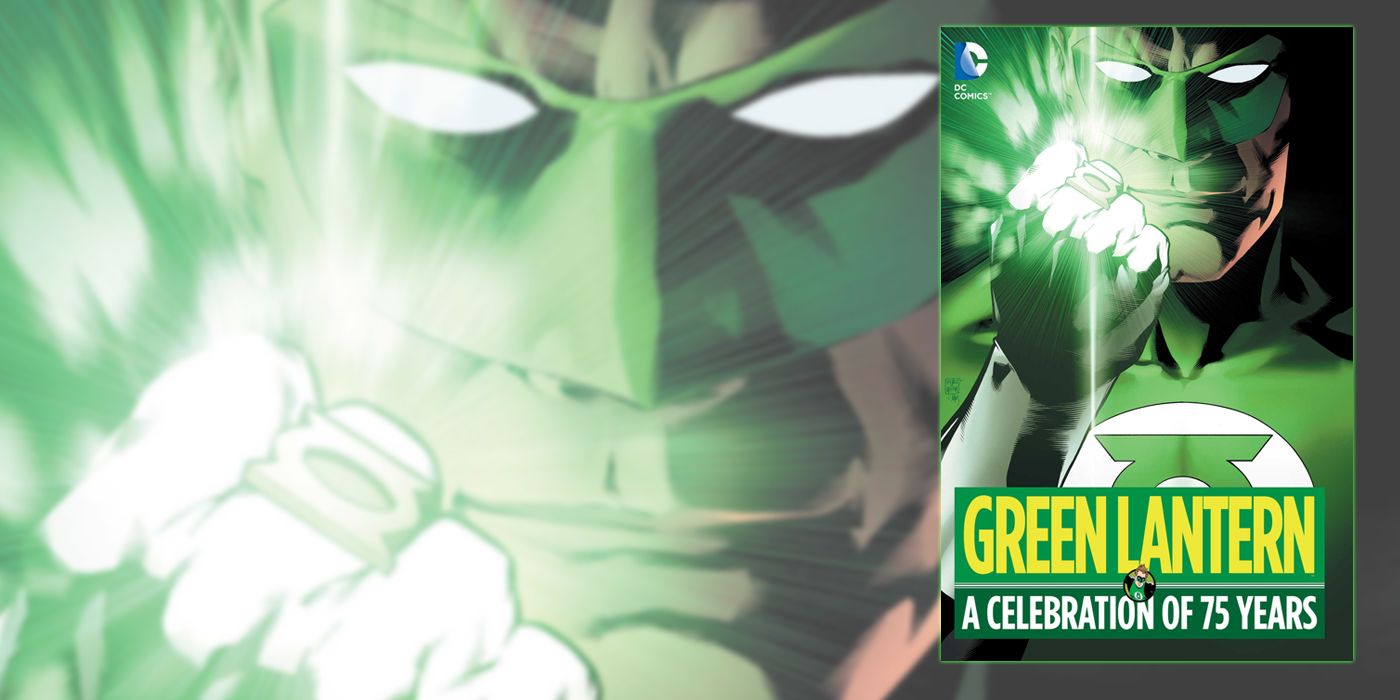 As one of the oldest characters in the DC Universe who has appeared in a number of incarnations since Alan Scott first wielded the light back in 1940's All-American Comics #16. Scott, while initially unrelated to the Guardians who would be introduced later, was the first Green Lantern for some fans, and kicked off a legacy that would last decades.
Fans can learn about these beginnings and the rest of Green Lantern's storied history with DC Comics' Green Lantern: A Celebration of 75 Years. The giant collection features stories from over seven decades worth of comics and covers every character who has ever patrolled space sector 2814.
5

GREEN LANTERN FUNKO 3-PACK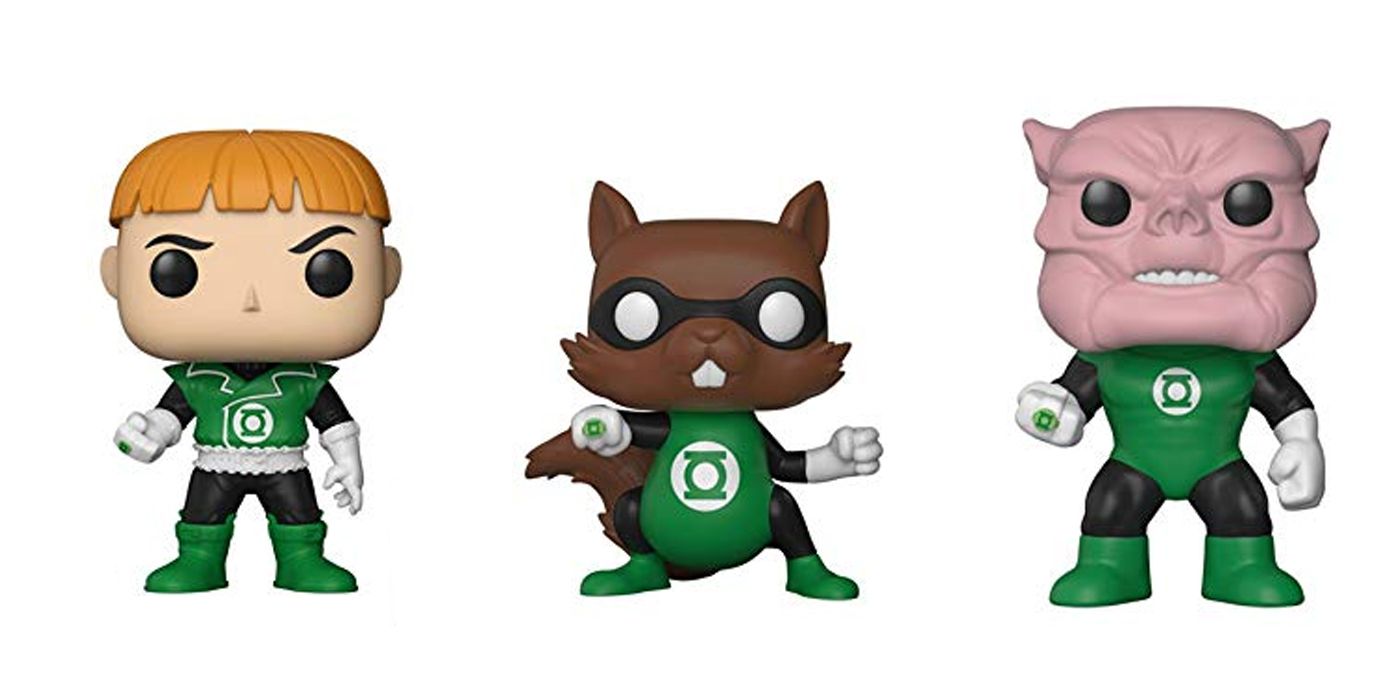 Speaking of other characters who have become Green Lantern, we would be remiss in our gift-giving sensibilities if we didn't include some form of love for Guy Gardner, Hal Jordan's runner-up for the role of Green Lantern. Gardner would eventually get a ring after the events of the Crisis on Infinite Earths, and worm his way into the hearts of fans everywhere.
This Funko Pop 3-pack features Guy Gardner along with a couple of other fan-favorite characters - Kilowog and C'hp. Kilowog is the legendary trainer of the GLC, while C'hp was a loveable (yet short-lived) member of the Green Lantern Corps for years.
4

GREEN LANTERN RING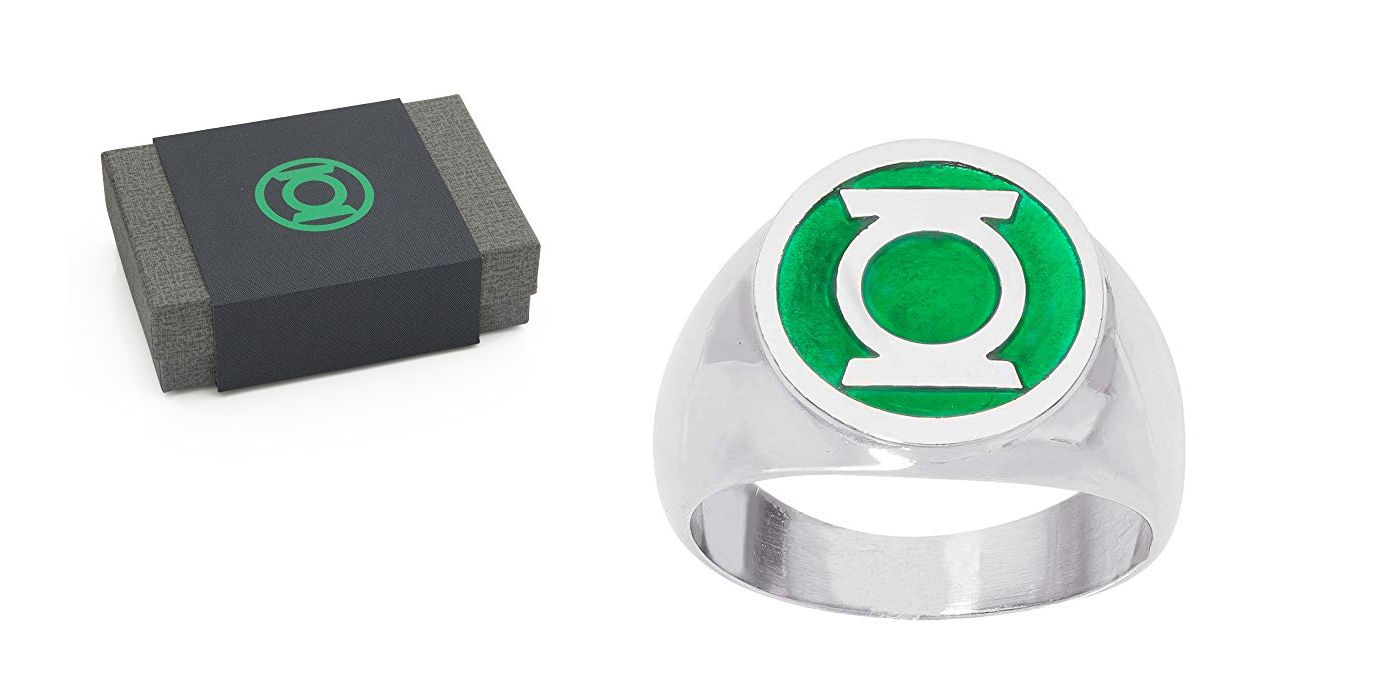 It's not always easy to carry around the weapons of our favorite heroes to celebrate our fandom, but with Green Lantern it's a simple matter of adding another piece of jewelry to your wardrobe. much easier to let your geek flag fly with a Green Lanter ring than, say, Thor's trusty hammer Mjölnir.
This stainless steel Green Lantern ring is officially licensed by DC Comics, placing it a bit above the actual ton of available Green Lantern rings on the internet. It isn't as bulky as some options or as dedicated to the ring's comic likeness, allowing for daily wear of your new favorite piece of jewelry.
3

GREEN LANTERN POWER BATTERY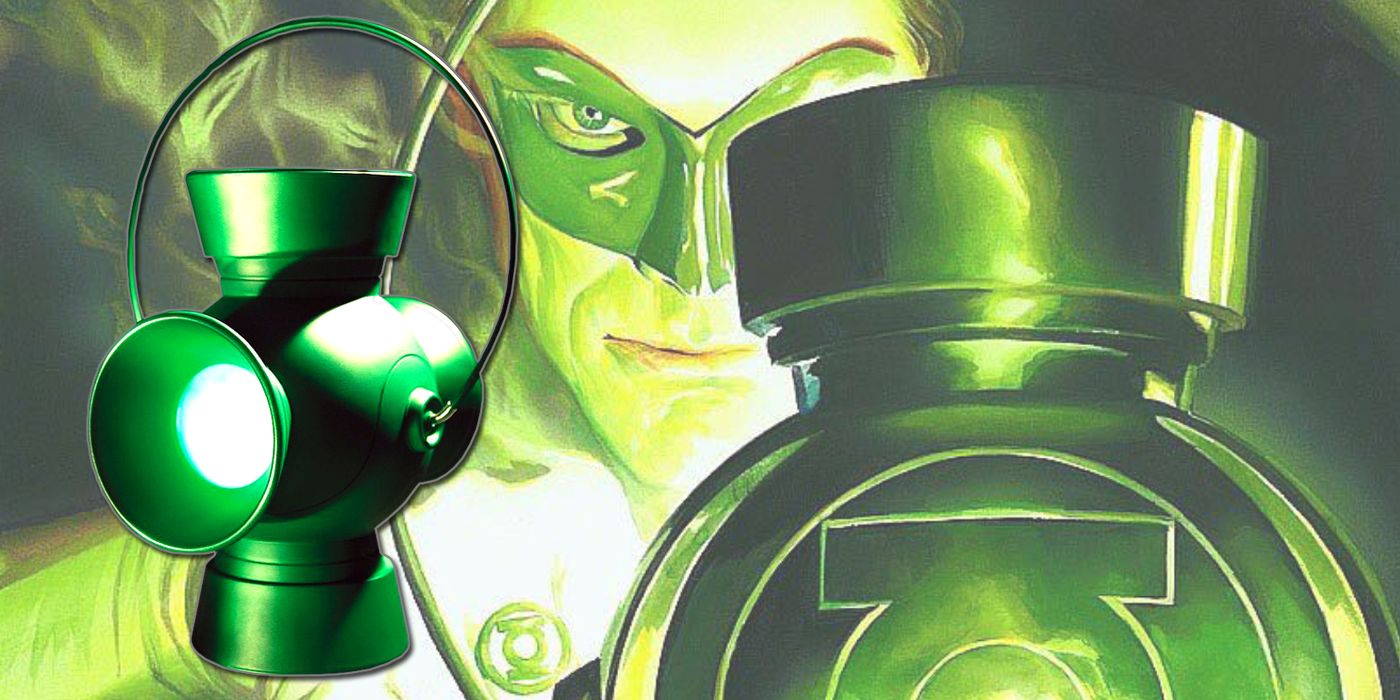 Every Green Lantern (and Green lantern fan) needs their trusty power battery close by for emergency recharges. While the ring allows its wearer to control the emerald green energy of will, it only holds a charge for approximately 24 hours, resulting in the need for a battery to recharge the ring for another day.
DC Collectibles released a life-size replica of Hal Jordan's power battery and even comes with a prop ring for maximum effect (though we still recommend the more practical and shinier ring previously discussed. Don't worry, no one will judge you when they find you reciting Green Lantern's oath in front of the battery late at night.
2

HAL JORDAN MAQUETTE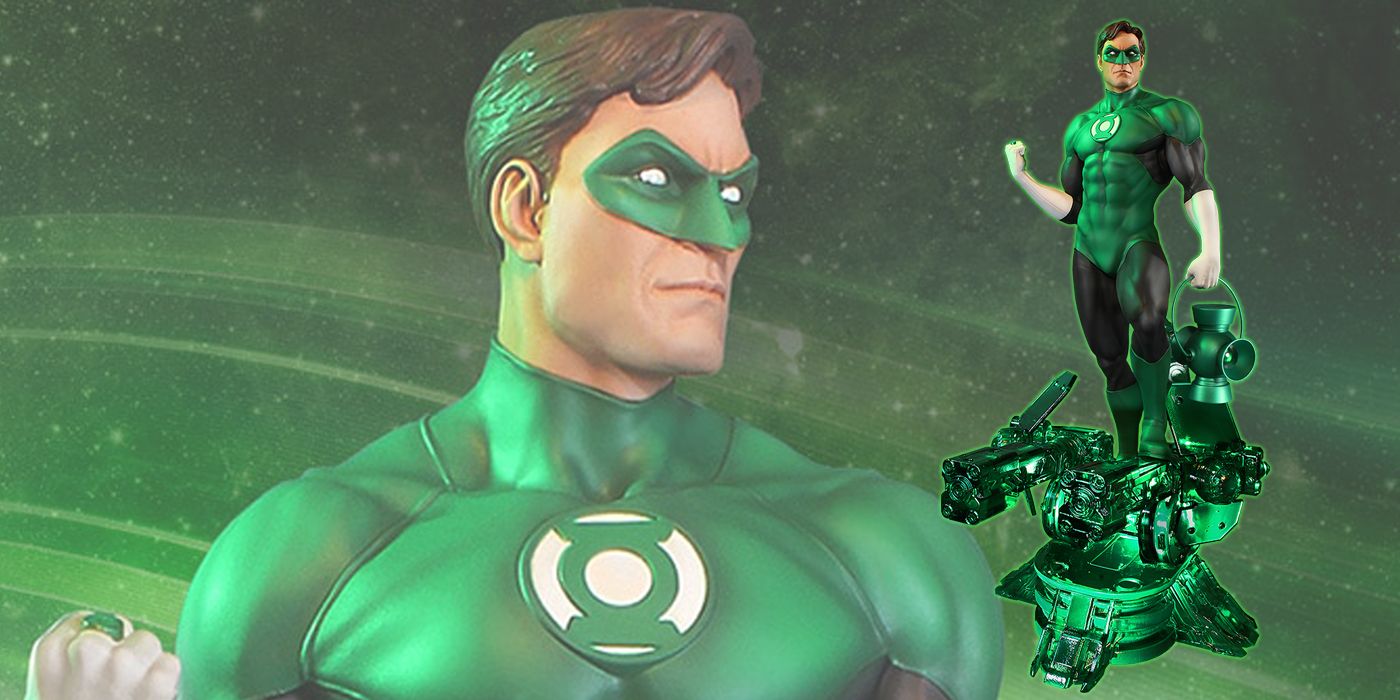 For the Hal Jordan fan who doesn't want to see their favorite hero share the spotlight with Green Arrow, the Sideshow and Tweeterhead Maquette of Hal Jordan might be the better option to add to their collection. Fans can pre-order this beautiful hand-painted figure of Hal Jordan that stands at 16 inches tall.
The Hal Jordan Maquette also features an incredibly impressive base made from one of Green Lantern's energy constructs in the form of a gun turret. The figure also comes complete with a power battery similar to the one we've already discussed in this guide, making for great pairing options in any fans display case.
1

JOHN STEWART PREMIUM FORMAT FIGURE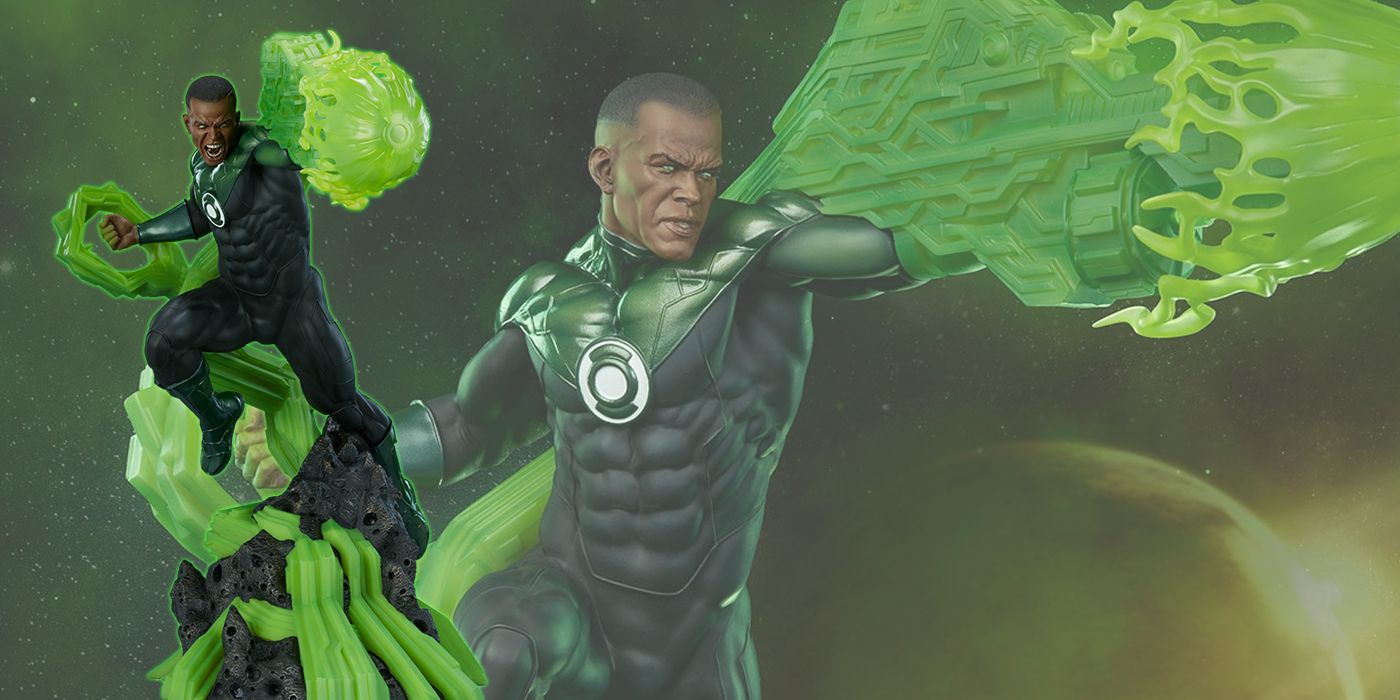 While Guy Gardner is definitely up there when it comes to fan-favorite characters, when it comes to ranking best Green Lanterns from Earth, John Stewart easily takes the lead over Guy. Not only did he wear the ring before Guy during a time when Hal was unavailable as GL, but he has also become a valued member of the Justice League, both in the comics and animated series.
Sideshow Collectibles are releasing this amazing Premium Format Figure that truly showcases part of what makes John Stewart such a unique Green Lantern. The Premium Format Figure features intricately detailed green energy constructs, which calls back to Stewart's origins as an architect. If you only add one GL item to your collection, it should probably be this one.
NEXT: 10 Spider-Man Graphic Novels To Read After Far From Home
We hope you like the items we recommend! Comic Book Resources has affiliate partnerships, so we receive a share of the revenue from your purchase. This won't affect the price you pay and helps us offer the best product recommendations.