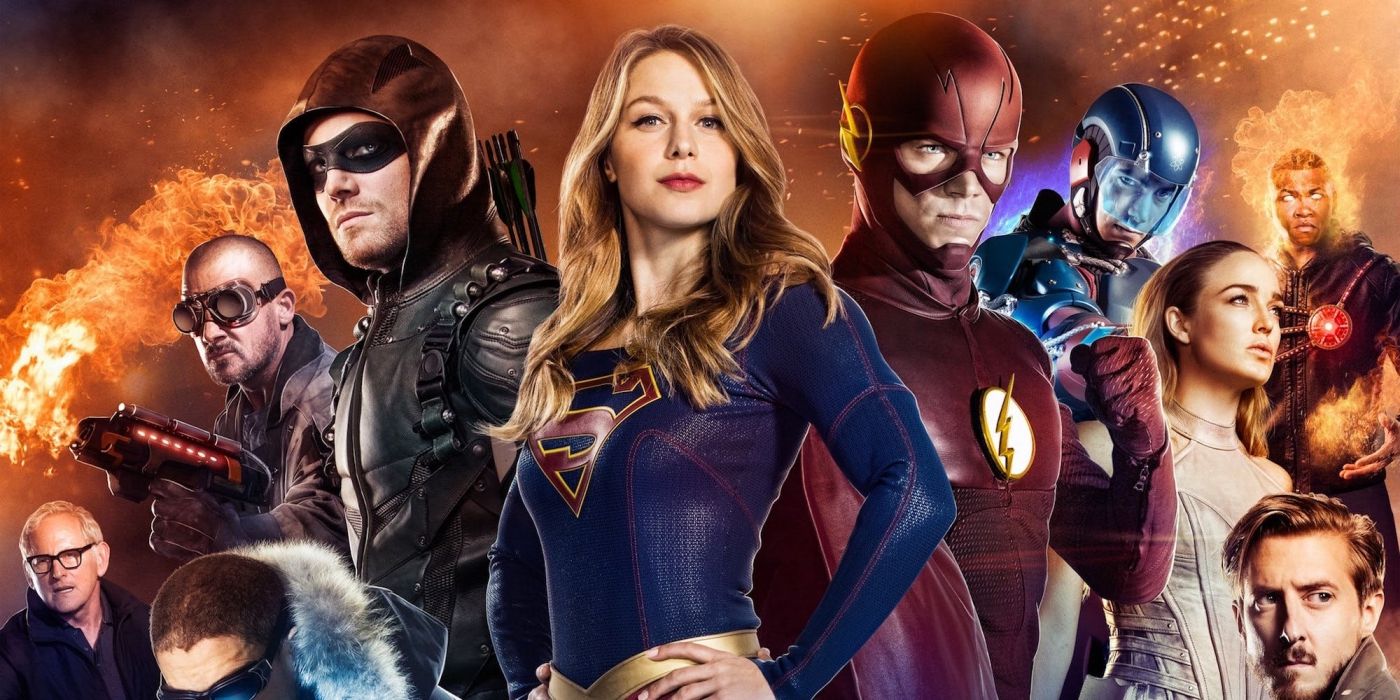 The CW's Arrow is coming to an end with its eighth and final season, but other shows in the Arrowverse have no need to worry. At The CW's Television Critics Association press tour panel, CW President Mark Pedowitz confirmed that The Flash, Supergirl and DC's Legends of Tomorrow will continue for the time being.
"We believe in these franchises. This universe will continue for many many years," Pedowtiz said. He added that "hopefully it will be a long time from now" before discussions about ending these series will happen.
RELATED: Crisis on Infinite Earths Producer Actively Pursuing Smallville Alums
Arrow will finish its run with ten new episodes. The end will coincide with the upcoming "Crisis on Infinite Earths" crossover, an adaptation of the DC Comics event of the same name, which will also be a continuation of the 2018 "Elseworlds" crossover.
In addition to the current shows, the Arrowverse franchise also contains the upcoming Batwoman series, CW Seed shows like Vixen and Freedom Fighters: The Ray and printed material, including tie-in comics and books. Per Pedowtiz, this kind of content is here to stay on The CW.
RELATED: Arrowverse: Here's When The Crisis on Infinite Earths Crossover Airs
"Crisis on Infinite Earths" begins Sunday, December 8 at 8 pm ET/PT on Supergirl, then continues in Batwoman on Monday, December 8 at 8 pm ET/PT and in The Flash on Tuesday, December 10 at 8 pm ET/PT. After the winter hiatus, the crossover will conclude on Tuesday, January 14 in Arrow at 8 pm ET/PT and in DC's Legends of Tomorrow at 9 pm ET/PT.
via ComicBook.com