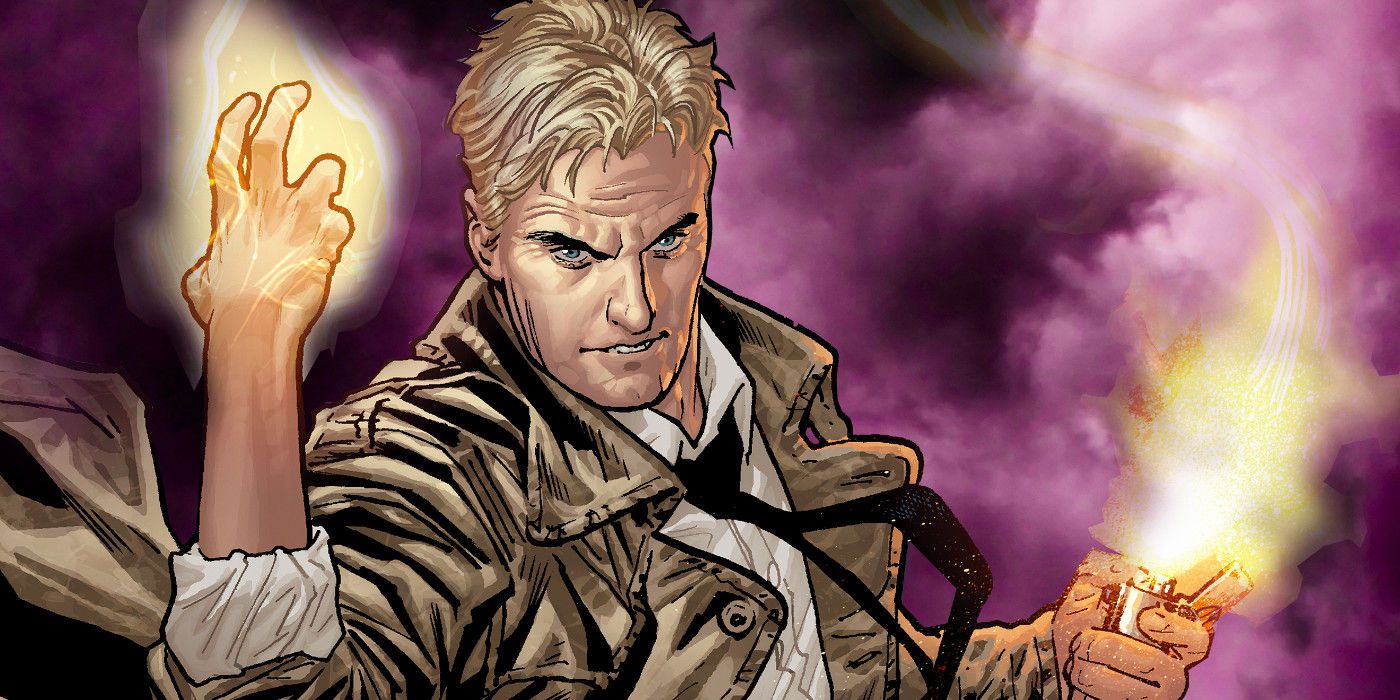 Before he joined TV's Legends of Tomorrow, John Constantine starred in the longest-running series under DC Comics' popular Vertigo mature readers imprint was Hellblazer, starring fan-favorite DC occultist John Constantine. The popular series ran for 300 issues from the 1980s to the New 52 publishing initiative in 2013 as the character was reintegrated into the greater DC Universe, where he originally debuted as a Swamp Thing supporting character.
With Hellblazer being relaunched as part of Neil Gaiman's Sandman Universe this October, here is a selection of some of the best stories from Hellblazer's original run.
RELATED: John Constantine is the Hellblazer Again in DC's New Mature Readers Series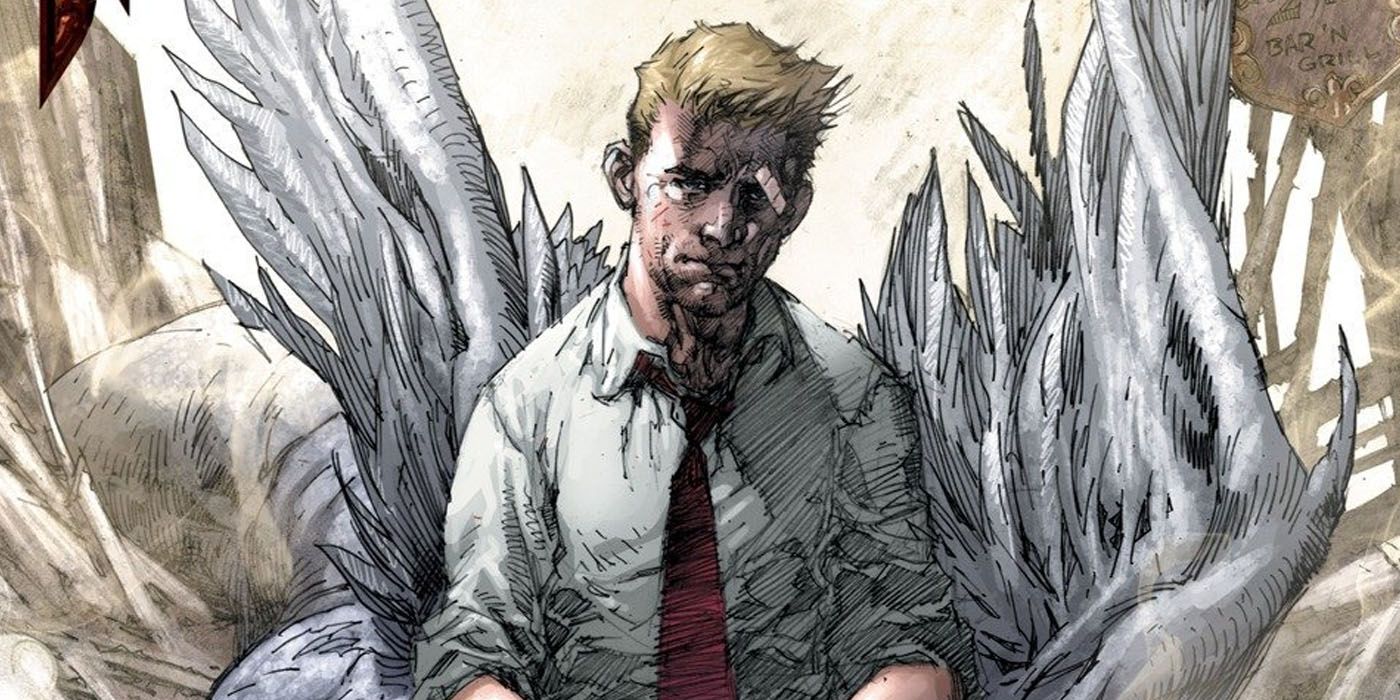 GET IT NOW: COMIXOLOGY
Spinning out of the events of Alan Moore's groundbreaking run on Swamp Thing where he first appeared, Jamie Delano and John Ridway launched Hellblazer in 1988. Predating the debut of the Vertigo Comics imprint by several years, Hellblazer was retroactively added to the imprint's roster upon its start.
Hellblazer: Original Sins collects Constantine's first appearances in Swamp Thing along with the first eight issues of the character's own ongoing series as John encounters the supernatural across his daily life as a world-weary occultist, caught in the middle of the ongoing conflict between Heaven and Hell.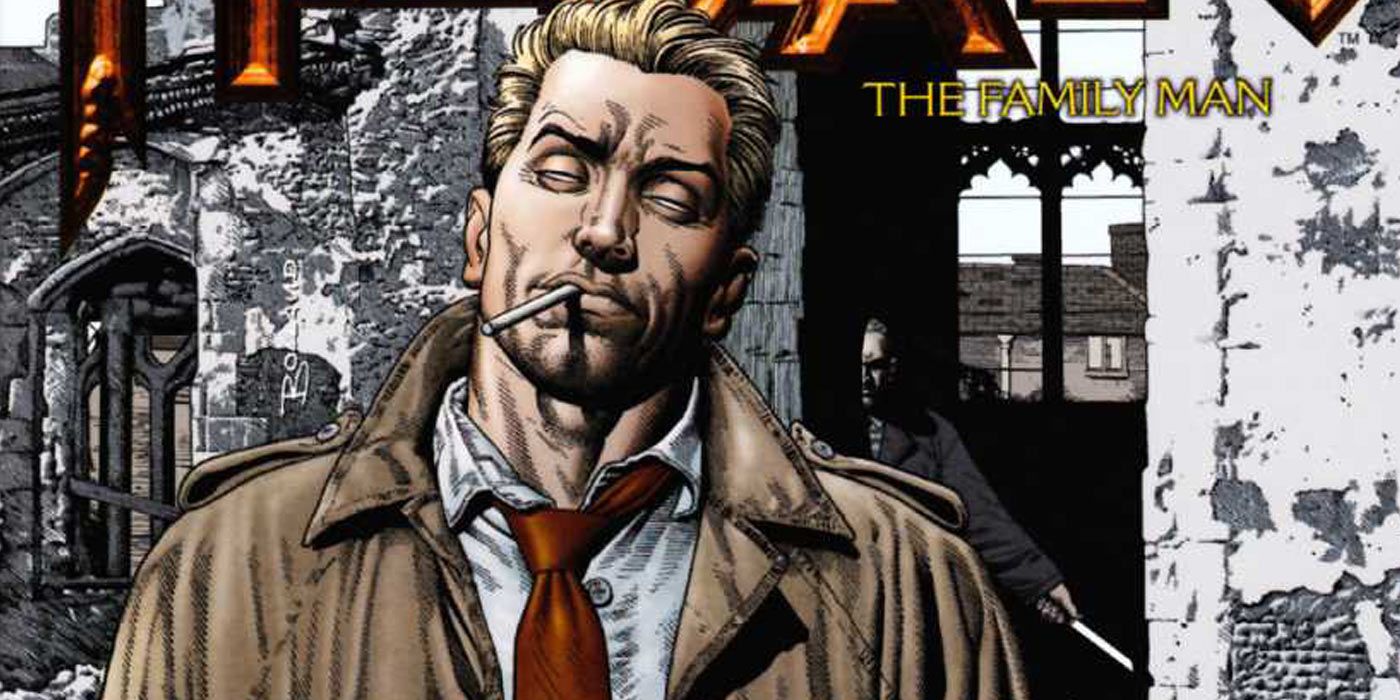 GET IT NOW: COMIXOLOGY
As one of the most prominent British comic book characters, Constantine has seen his fair of British writers lending their talents to craft new adventures for the paranormal ne'er-do-well. Among some of the acclaimed writers to pen tales in Hellblazer are Neil Gaiman and Grant Morrison.
RELATED: Keanu Reeves Wants To Play John Constantine Again
Hellblazer: The Family Man collects Gaiman and Morrison's separate stories with John Constantine, including the memorably terrifying new antagonist in the serial killing Family Man. This collection also features a longer Jamie Delano tale that sees John's attempts to take a much-needed vacation predictably impeded by the supernatural.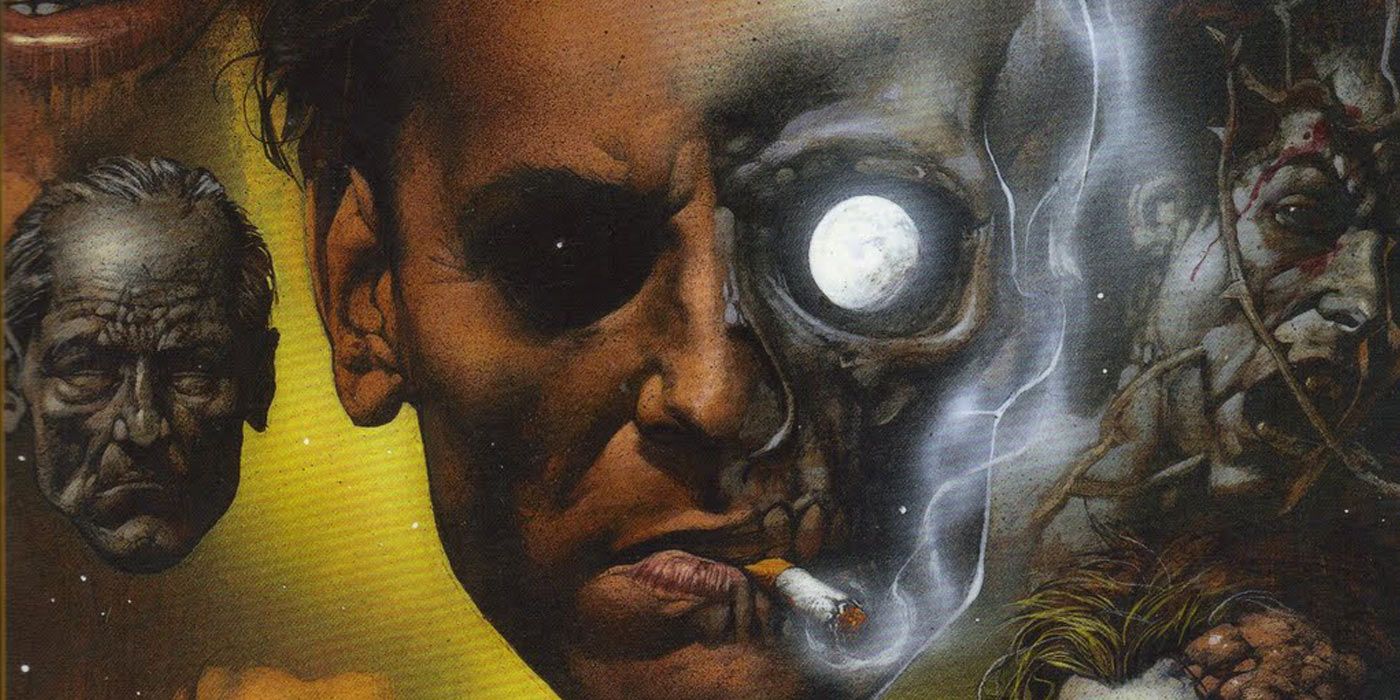 GET IT NOW: COMIXOLOGY
One of the most acclaimed runs on Hellblazer was by Preacher co-creator Garth Ennis and Will Simpson, which launch Ennis' career in mainstream American comics. The creative team's most celebrated story is collected as Hellblazer: Dangerous Habits.
After years of chain-smoking and paranormally-tinged hard living, Constantine learns that he has contracted terminal cancer. Facing his own mortality, Constantine finds his soul may be a crucial component in a potential war between Heaven and Hell and proves that he's the best conman in the DC Unvierse. The classic 1991 story would later serve as a loose inspiration for the 2005 film adaptation of the character starring Keanu Reeves in the title role.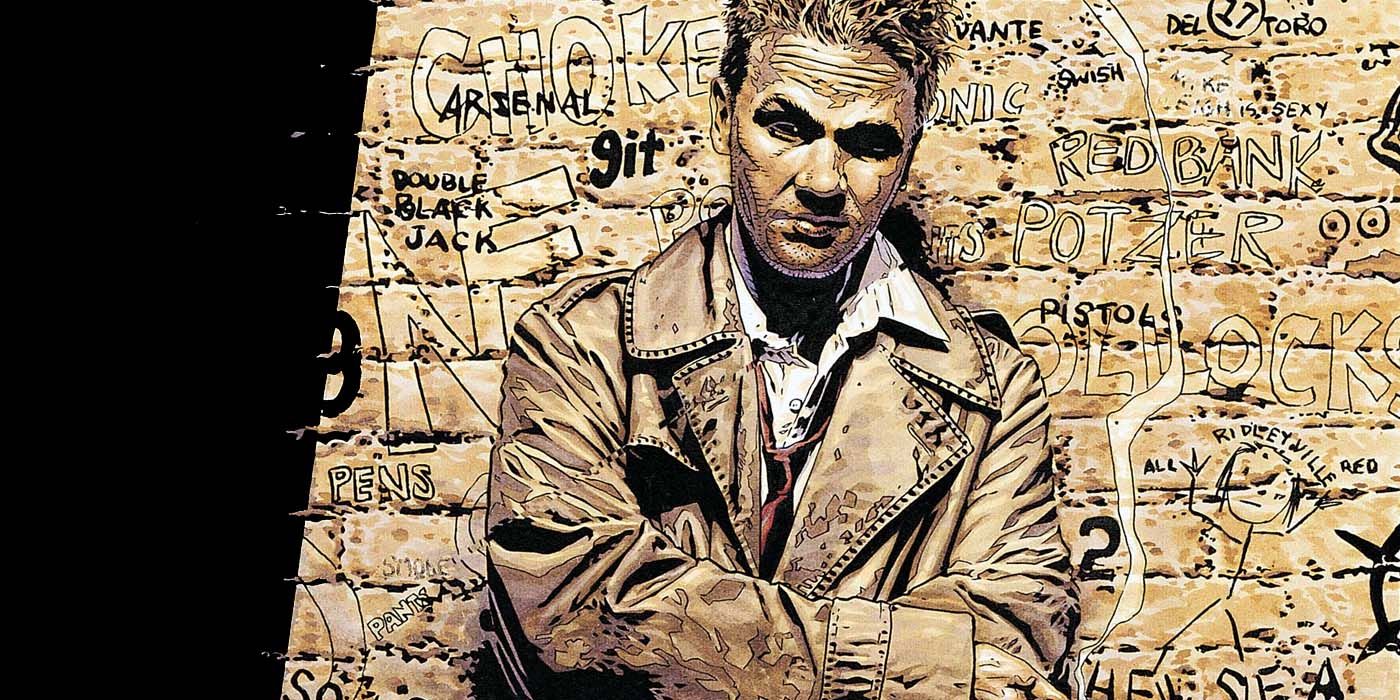 GET IT NOW: COMIXOLOGY
While John Constantine is a seasoned traveler of both the physical and spiritual worlds, the character always seems most in his element in his home of London. The start of writer Warren Ellis' fan-favorite run on the character had John back in the British capital to take on the worst of humanity after years of facing the supernatural.
RELATED: Felix Faust: How the Villain Became the Arrowverse's Forgotten Powerhouse
Hellblazer: Haunted collects Ellis' acclaimed run as well as additional tales penned by Darko Macan and featuring a whole host of superstar artists including Tim Bradstreet, John Higgins, Marcelo Frusin, and Gary Erskine as John Constantine discovers that home may be the most dangerous place for him on Earth. This collection also includes the legendary controversial story, "Shoot," which wasn't printed for years after it was initially completed.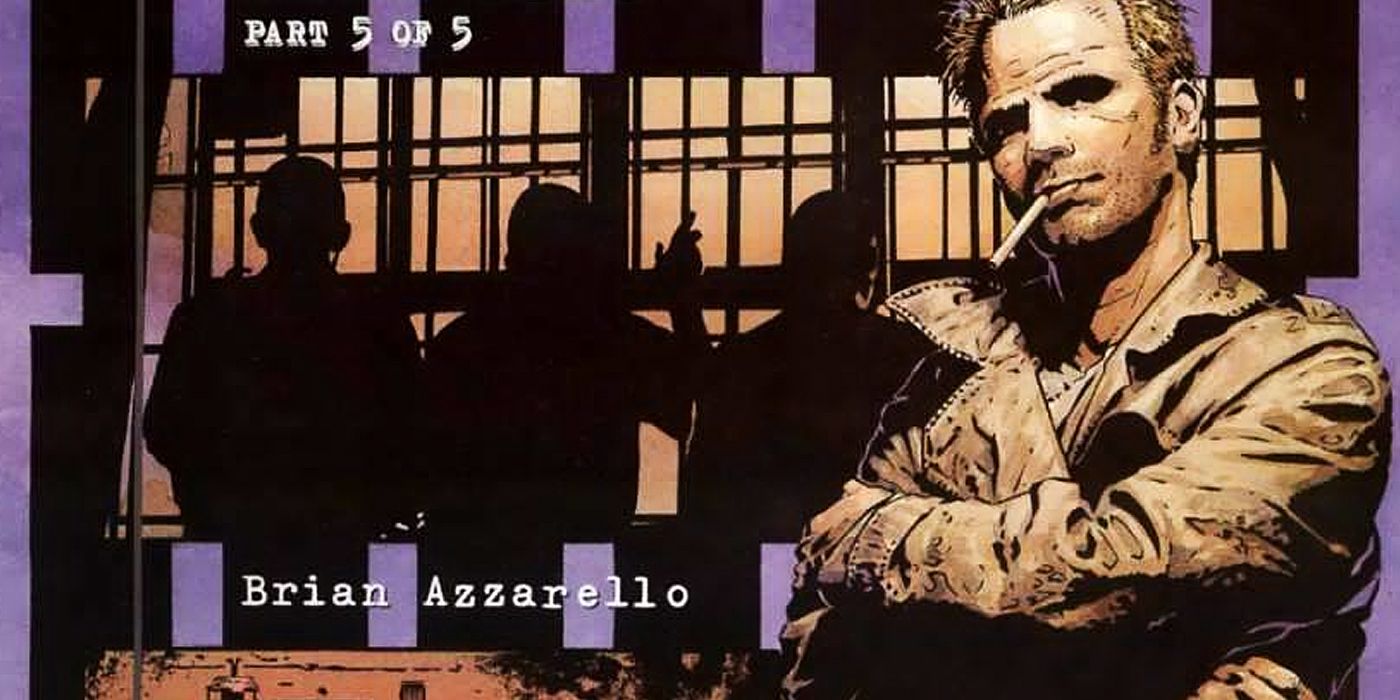 GET IT NOW: COMIXOLOGY
With many Hellblazer tales containing death and wanton destruction, it's only natural that the law would catch up to John Constantine eventually and, during Brian Azzarello's run on Hellblazer, it did just that as Constantine returned to the United States.
Hellblazer: Good Intentions collects Azzarello's run on the character including the popular story "Hard Times" as Constantine finds himself in a maximum security prison, convicted with a murder sentence. Featuring art by Steve Dillon, Richard Corben, and Marcelo Frusin, the story has John visit the scene of the crime deep within West Virginia to make amends only to confront even more sinister revelations.
We hope you like the items we recommend! Comic Book Resources has affiliate partnerships, so we receive a share of the revenue from your purchase. This won't affect the price you pay and helps us offer the best product recommendations.