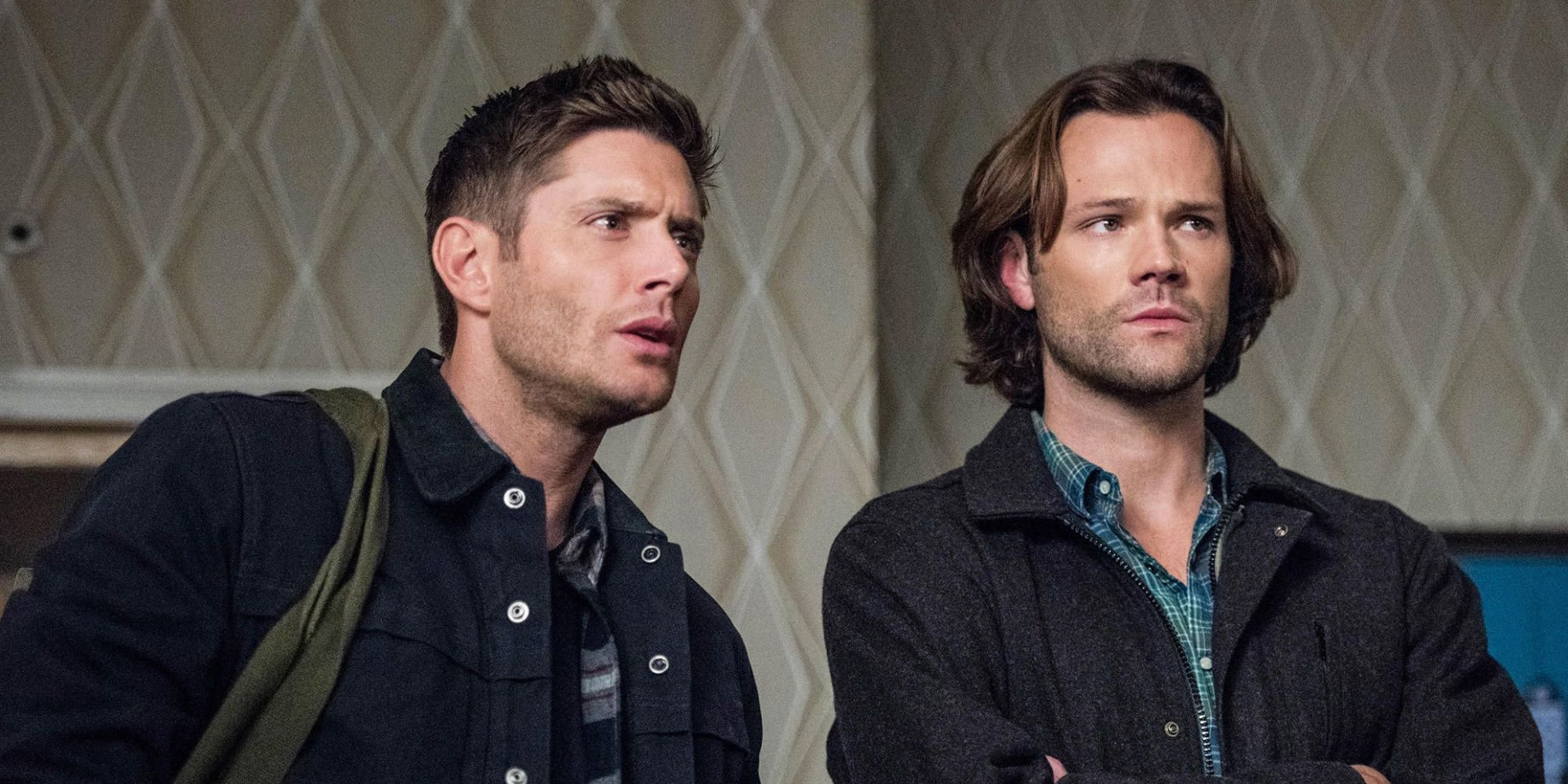 This upcoming fifteenth season of the popular CW series Supernatural will be the show's last. with fan-favorite protagonists Sam and Dean Winchester preparing for one final adventure against the paranormal threats endangering their town.
CW President Mark Pedowitz appeared at a Television Critics Association press event this weekend to discuss the state of the network, including the end to the long-running Supernatural. As revealed by entertainment news writer Eric Goldman, Pedowitz has discounted the possibility of the franchise continuing in television spin offs any time soon, as he believes the show's appeal is in its lead actors, Jared Padalecki and Jensen Ackles.
RELATED: Supernatural's Strangest Crossover Isn't Scooby-Doo
Season 9 featured a backdoor pilot to a potential spinoff series, to be titled Supernatural: Bloodlines, focusing on paranormal hunters in Chicago but was ultimately not picked up by the network. A second attempt at a live-action spinoff, Wayward Sisters, focusing on recurring character Sheriff Jody Mills, received a backdoor pilot in Season 13 but was similarly not picked up by The CW.
The upcoming fifteenth season will make Supernatural the longest-running fantasy/sci-fi series in North American broadcast history, concluding the Winchester Brothers constant battle against the sinister forces threatening all of reality.
RELATED: Supernatural Cast Promises the Series Finale Will Satisfy Fans
Returning Thursday, October 10 at 8 p.m. ET/PT on The CW for its final season, Supernatural stars Jensen Ackles, Jared Padalecki, Misha Collins and Alexander Calvert.