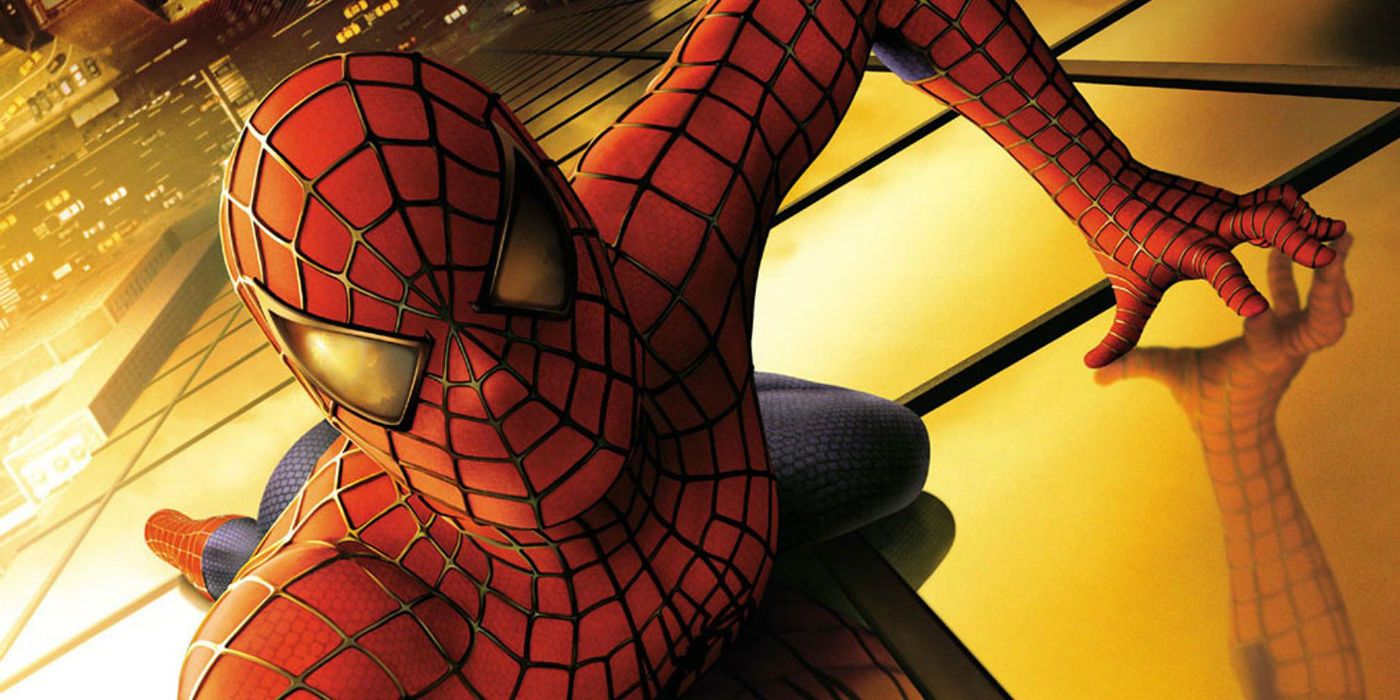 The original teaser trailer for director Sam Raimi's 2002 Spider-Man film has been remastered in high-definition and shared online.
The trailer, which was originally shown in theaters around mid-2001, does not contain any actual footage from the finished film. Rather, it is a special shoot trailer consisting of what is essentially a mini-movie, in which Spider-Man thwarts a bank a robbery. Spidey traps the perpetrators' getaway helicopter in a giant web he spun between the World Trade Center's Twin Towers.
RELATED: Sam Raimi Recalls Nearly Drowning Tobey Maguire in Spider-Man
The 4K remaster of the teaser was posted to YouTube by user Yoshi Killer 2s, and contains color correction done by user Notelu.
Of course, this teaser trailer was infamously pulled from theaters following the terrorist attacks of Sept. 11, 2001, which resulted in the Twin Towers' collapse. A teaser poster in which Spider-Man can be seen with the Towers' reflection in his mask's lenses was also recalled by Sony. A replacement trailer was then released by the studio that December.
Despite being shown before no fewer than two dozen films during the spring and summer of 2001, the teaser was not featured on any of Columbia TriStar's home video releases that July or August, nor was it available on Spider-Man's own eventual home video release. However, it has lived on in an unofficial capacity through the internet on sites such as YouTube, with this new remastered version being only the latest example.
KEEP READING: Spider-Man 4: What Really Would've Happened In Raimi's Canceled Sequel
(via /Film)