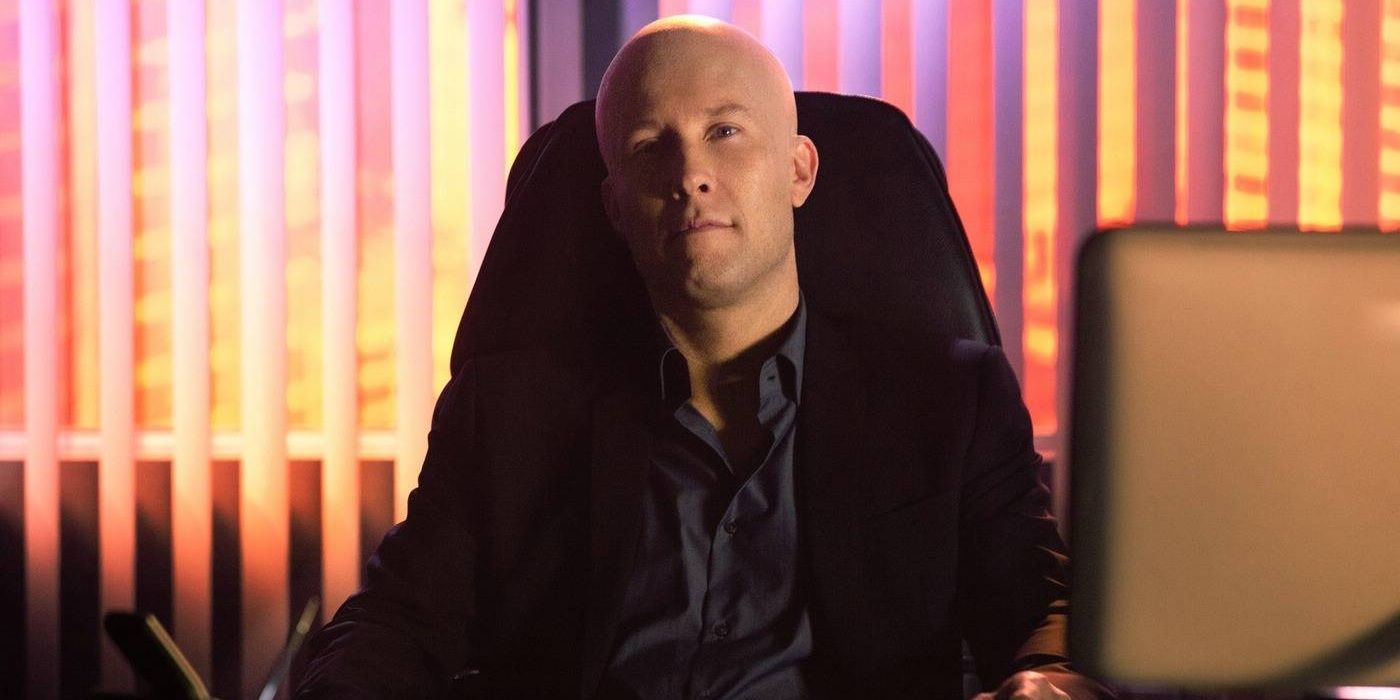 With The CW bringing in A-list talent for its upcoming Arrowverse crossover event, "Crisis on Infinite Earths", there are plenty of rumors floating around regarding who will be the next actor announced to join the festivities. Now, it seems likely we can strike one Smallville star off the list of guest appearances.
Michael Rosenbaum, who played Lex Luthor on Smallville for seven seasons, has debunked a report that he will be reprising the role of Superman's archnemesis on "Crisis on Infinite Earths."
RELATED: Into The Super-Verse: Tom Welling Needs To Suit Up Again Too
"First I've heard of this... Cryer you know something I don't? Anyone? @MrJonCryer," Rosenbaum wrote on Twitter in response to a report of his addition to the "Crisis on Infinite Earths" cast. Rosenbaum even tagged current Lex Luthor actor Jon Cryer in his tweet. Cryer recently joined the cast of Supergirl Season 4.
Longtime Arrowverse producer Marc Guggenheim is actively seeking a Smallville alum to join the upcoming "Crisis on Infinite Earths" crossover, but according to Rosenbaum's remarks, he has yet to be contacted.
"It's such a big part of DC TV history. I would love to have at least one Smallville character in the crossover," Guggenheim announced at The CW's Television Critics Association press tour panel. "I guess I can say every single day I have some conversation with some casting director or some agent."
For his part, Cryer is in the dark right alongside Rosenbaum, as the two stars shared a cordial exchange on Twitter after Rosenbaum debunked the report.
"Crisis on Infinite Earths" already has a star-studded list of guest stars. Batman: The Animated Series star Kevin Conroy, Black Lightning's Cress Williams, Batman 1966 star Burt Ward and "Elseworlds" alums Tyler Hoechlin and Elizabeth Tulloch are among those appearing the crossover. DC's Legends of Tomorrow star Brandon Routh will also suit up as Kingdom Come Superman.
"Crisis on Infinite Earths" begins Sunday, December 8 at 8 pm ET/PT on Supergirl, then continues in Batwoman on Monday, December 8 at 8 pm ET/PT and in The Flash on Tuesday, December 10 at 8 pm ET/PT. After the winter hiatus, the crossover will conclude on Tuesday, January 14 in Arrow at 8 pm ET/PT and in DC's Legends of Tomorrow at 9 pm ET/PT.
RELATED: Crisis On Infinite Earths: Stephen Amell Wants Tom Welling In The Crossover