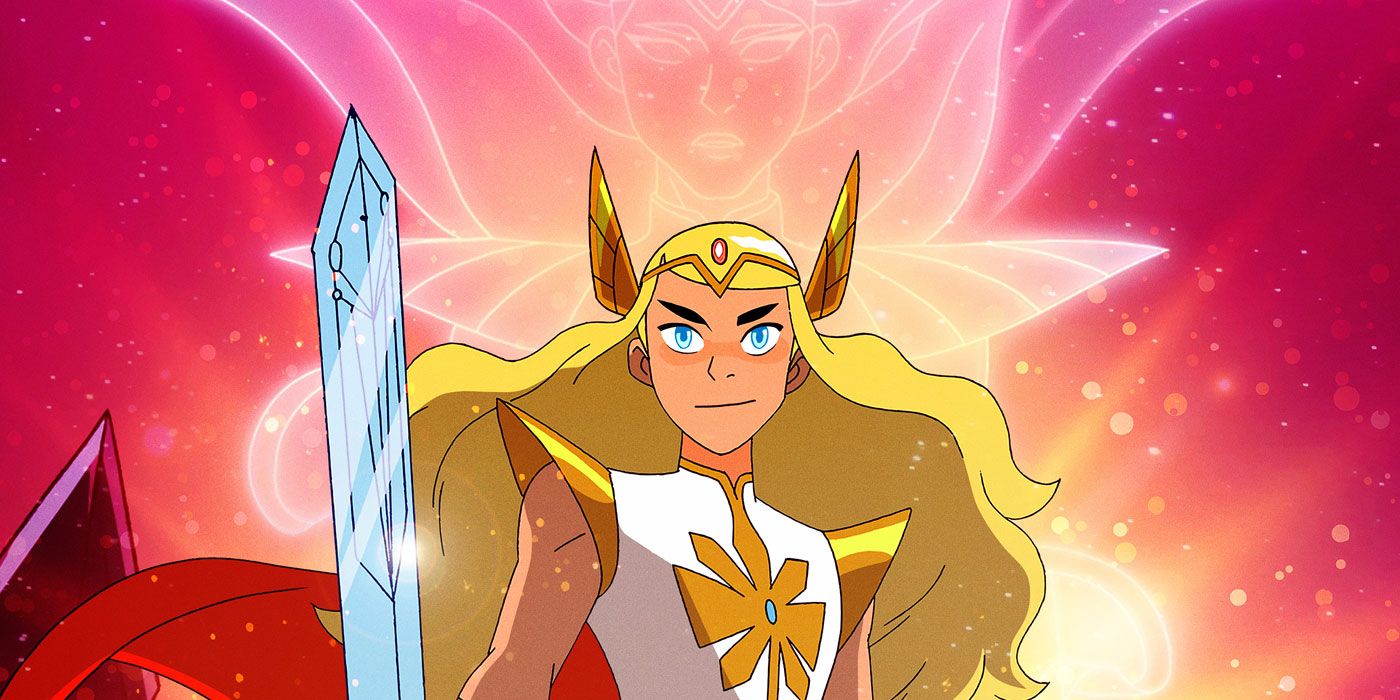 She-Ra and the Princesses of Power has spent the past two seasons teasing the fate of the previous woman to bear the name of She-Ra, Mara. Whatever she did changed Eternia forever, and apparently not in a good way. The newly released third season of the Netflix animated series reveals more about the woman behind the name, as Adora searches for answers in the treacherous Red Waste.
Along the way, the themes for the season (and the series) come into clear light. Showrunner Noelle Stevenson spoke to CBR about the new season, and how the question of fate against choice plays a crucial part in Adora's quest.
RELATED: She-Ra's Characters and Universe Grow in Season 3
The subject of Mara drives much of the early part of Season 3, something Stevenson was thrilled to explore.
"I was really excited, especially when it came with setting up the lore of the First Ones and Adora's relationship to them, because it is sort of sci-fi fantasy," she said. "There's magic, but it's melded with tech and you can't really separate them from each other. So essentially, Mara and all the First Ones, their entire civilization functions as ghosts to Adora. We literally had an episode last season where Adora was haunted by these ghosts of this civilization, and it's just recordings of them.
"Now there's even a hologram of Mara, but they're all gone. She's still able to send these messages to the future, and I felt like that was a way to get lore about the planet that felt personal. Instead of just dumping information, it's actually a personal connection between Adora and Mara. Adora has the shadow of Mara hanging over her as She-Ra. Everything she's heard about Mara, is about how she did a terrible thing. About how she broke everything. She hurled the planet into an empty dimension. Everything Adora is trying to do is the opposite of Mara, but also there's more to the story. I think Adora knows that.
RELATED: Geena Davis Makes Her She-Ra And The Princesses Of Power Debut As Huntara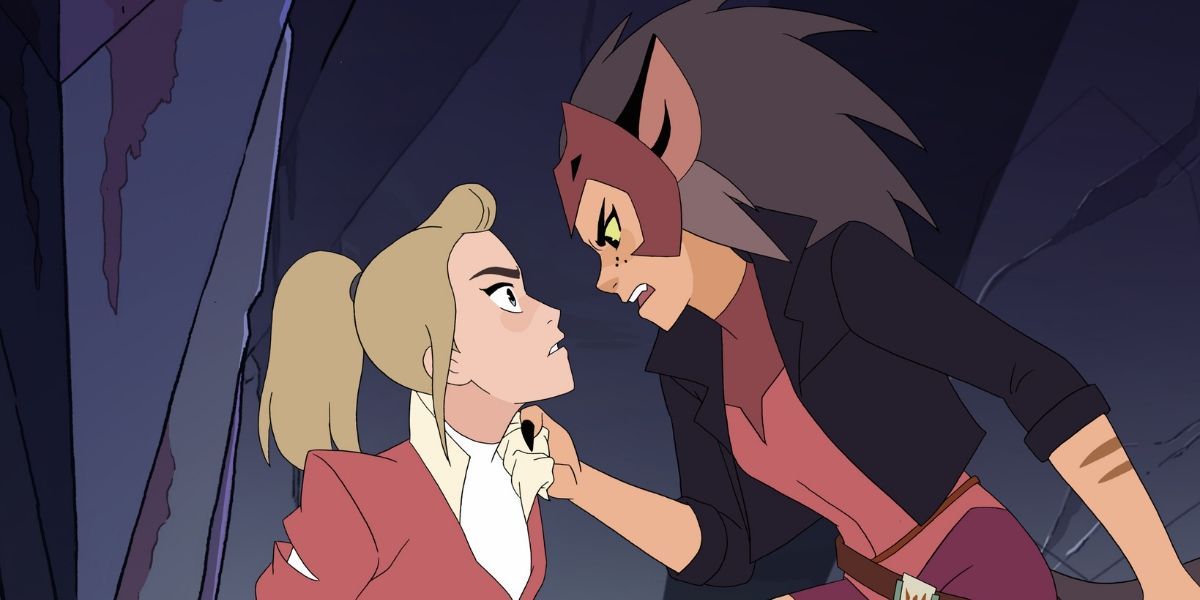 "That's why she's following the message. She wants to know, first what Mara did so she can do the opposite. She wants to avoid flaming out the way Mara did, so she wants to find all the clues to what Mara did. If she does, she can avoid that for herself. I find it so interesting for her character, it's relatable to an extent. When you're trying to do the best you can and do your job, how do you avoid these pitfalls that everyone thinks you're going to fall in. I think that's where Adora is, but it's also clear that there's more to Mara than what she's been told, and she's trying to figure out what that is."
One of the consistent themes of the season is trying to be better than what you think you're fated to be. "I think it's not only true for these batch of episodes but it's sort of the theme for the entire series," Stevenson said. "Back in Season 1, Adora is faced with this decision to leave the Horde and join the rebellion, to become She-Ra. But there's also a question of, how much of that was her choice? Or was it because she was the chosen one and the sword responded to her in this way? I think we start this season asking those same questions because Adora was always so driven. She always has a feeling of agency, a feeling of control over her own life. But all the people she's dealing with, it can feel like that's being taken away again.
RELATED: She-Ra Season 3 Sets Up [SPOILER] As the Main Villain
"Which is really for her to deal with. And on the other side of that, with the villains, we have these characters that we care about in Catra, Scorpia and Entrapta. What are the choices that got them where they are, and what are the choices they never got to make? It's there for all of the characters, in previous seasons too but this season especially, we come to a moment for every character to make a choice. Adora has the moment, Catra has that moment, Glimmer has that moment, Scorpia has that moment. We see the moments where all that comes to ahead. What do all these characters do in this moment?
"Beyond even all the things brought on by the people who raised them, the misfortunes that have befallen them or the realizations that come to them in these moments. Who do they choose to be? We see all of these different characters all come to different decisions about that. So I think this whole show is about, at the end of the day, you have a choice. Who are you trying to be? We're trying to dive deeper into that because it is a very complicated question."
Now streaming on Netflix, She-Ra and the Princesses of Power stars Aimee Carrero, Karen Fukuhara, AJ Michalka, Marcus Scribner, Reshma Shetty, Lorraine Toussaint, Keston John, Lauren Ash, Christine Woods, Genesis Rodriguez, Jordan Fisher, Vella Lovell, Merit Leighton, Sandra Oh and Krystal Joy Brown.