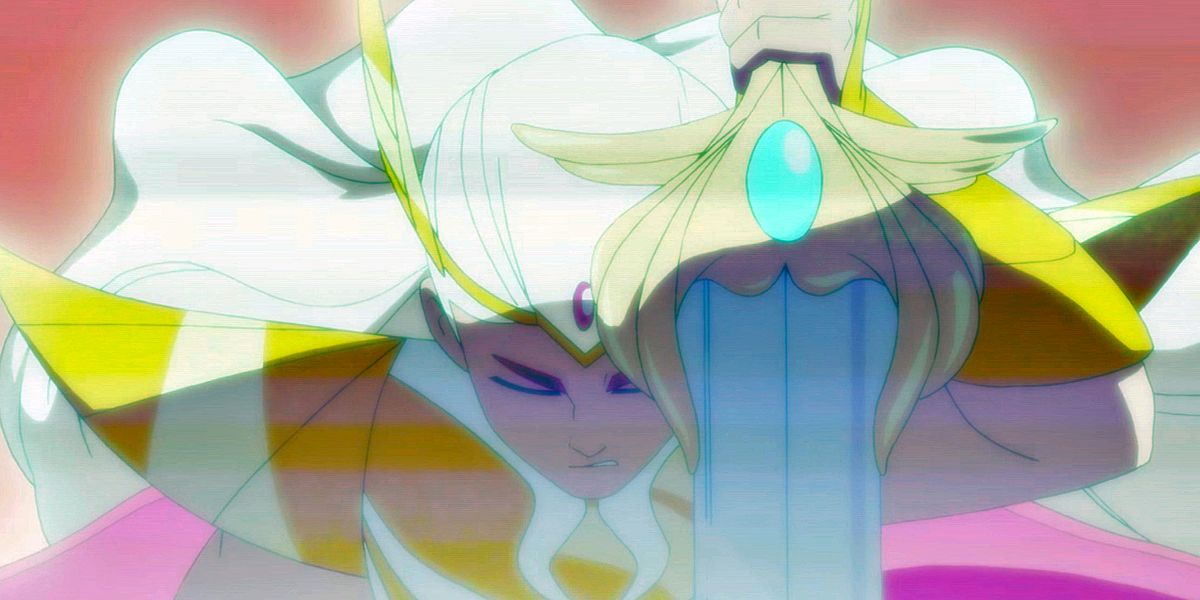 WARNING: The following contains spoilers for She-Ra and the Princesses of Power Season 3, streaming now on Netflix.
With Season 3, She-Ra and the Princesses of Power dives back into Etheria's past, as well as into the history of villains like Hordak. Most notably, it also expands on the background of the First Ones and how the mantle of She-Ra factored into their plans to safeguard the planet. In doing so, we receive much-needed insight into Mara, the person who held the position of She-Ra before Adora. Unlike previous seasons, in which it seemed as if she was a villain, this time Mara finds redemption.
RELATED: She-Ra and the Princesses of Power Suffers a Major Loss in Season 3
When Adora tried to learn more about the She-Ra title previously, the mystical Razz pointed her in the direction of Mara, her predecessor, whom she said became fearful, and whose emotions doomed Etheria. That was confirmed when Light Hope, the A.I. from the First Ones castle in which Adora was training, shed details into Mara's breakdown, portraying her as a She-Ra who went mad and nearly destroyed the planet.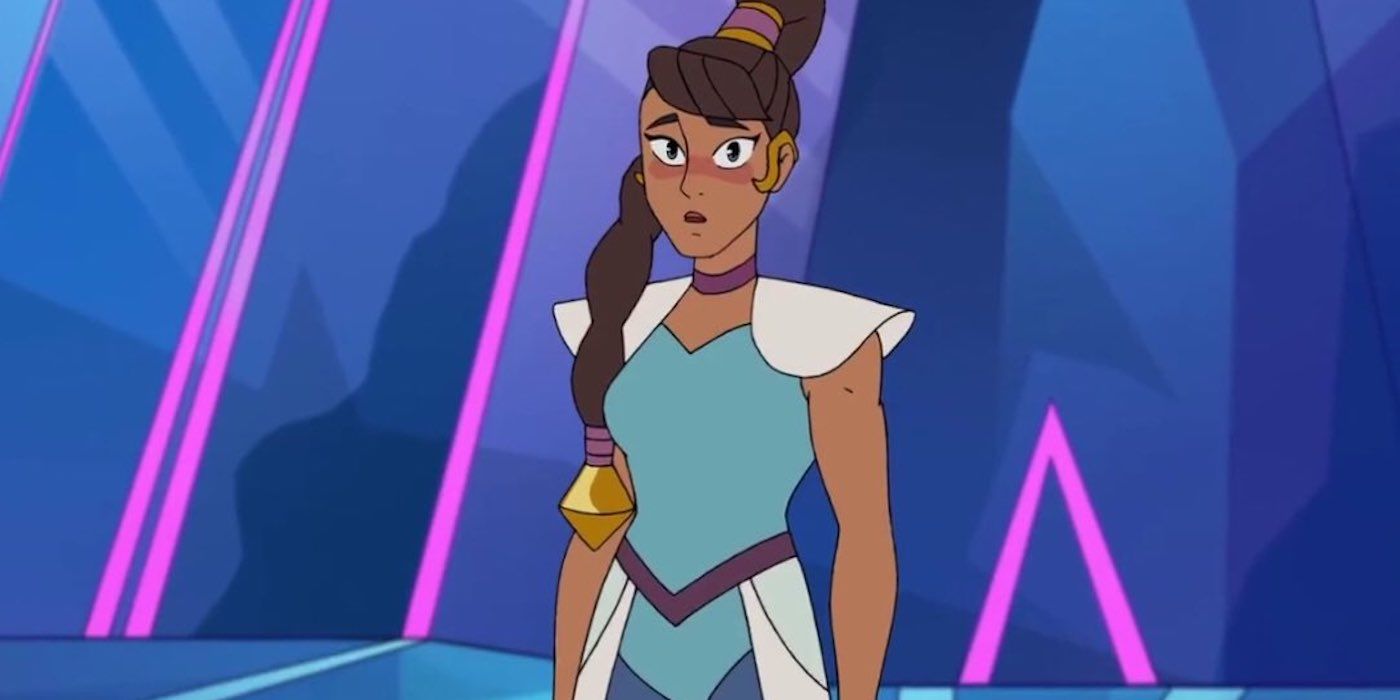 We were told that rather than protect Etheria from invaders, Mara/She-Ra used the First Ones technology and her Sword of Power to maroon the planet in the dark realm known as Despondos. It remained hidden away from the rest of the cosmos, which led to mysterious portals openino. However, when Adora explores the Crimson Wasteland this season and finds Mara's ship, everything she knows changes.
RELATED: She-Ra's Characters and Universe Grow in Season 3
She discovers a hologram of Mara that contains a message to unlock. Adora concentrates her energy on her sword, realizing it's the key to activating the control hub, and in so doing, Mara's last will and testament comes to life in digital form. Mara admits she lost faith, but it's because she tried to curb her emotions after years of war and trauma. Mara was thrust into this mantle, and it's a destiny she couldn't escape. That revelation leaves Adora to contemplate whether She-Ra is a blessing or a burden, and evokes sympathy from the audience toward Mara.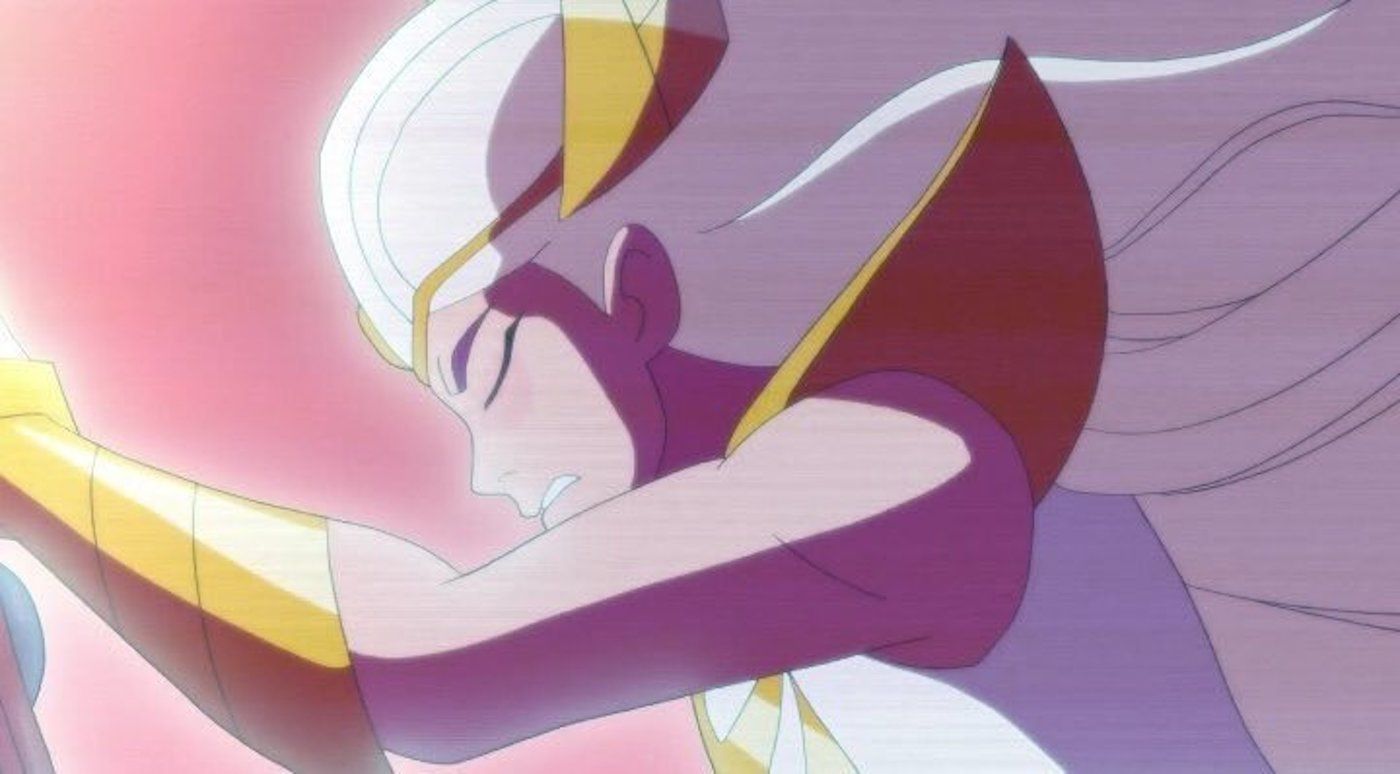 As for Mara's reputation and actions, seeing as her entire existence relied on fighting off armies such as Hordak Prime's legion and that Etheria was linked to the wars being waged, she decided to break the mold by hiding the planet. That was the only way to save the world, as it would be cloaked from conquerors. Because that was done against the wishes of the First Ones and Princess Alliance, Mara was viewed as a traitor. That led to the civil war, which allowed Hordak's forces in the Fright Zone to gain ground. Adora now realizes Mara wanted to act for the better of everyone. She didn't betray Etheria; she tried to keep it safe to the best of her abilities. Mara thought this desperate act would break the cycle and make her the last She-Ra.
RELATED: She-Ra: Geena Davis Makes Her Princess of Power Debut as Huntara
Sadly, Adora can't communicate with Mara, who's assumed dead. However, she's relieved Mara isn't a villain as everyone thought. Still, with the mystical cauldron of duty and fate tethered to her, Adora is now left with doubt as to what she's supposed to do with this role, and ponders whether she will end up like Mara. Luckily, with Bow and Glimmer at her side, Adora has a sense of hope and isn't alone like Mara was.
Streaming now on Netflix, She-Ra and the Princesses of Power stars Aimee Carrero, Karen Fukuhara, AJ Michalka, Marcus Scribner, Reshma Shetty, Lorraine Toussaint, Keston John, Lauren Ash, Christine Woods, Genesis Rodriguez, Jordan Fisher, Vella Lovell, Merit Leighton, Sandra Oh and Krystal Joy Brown.