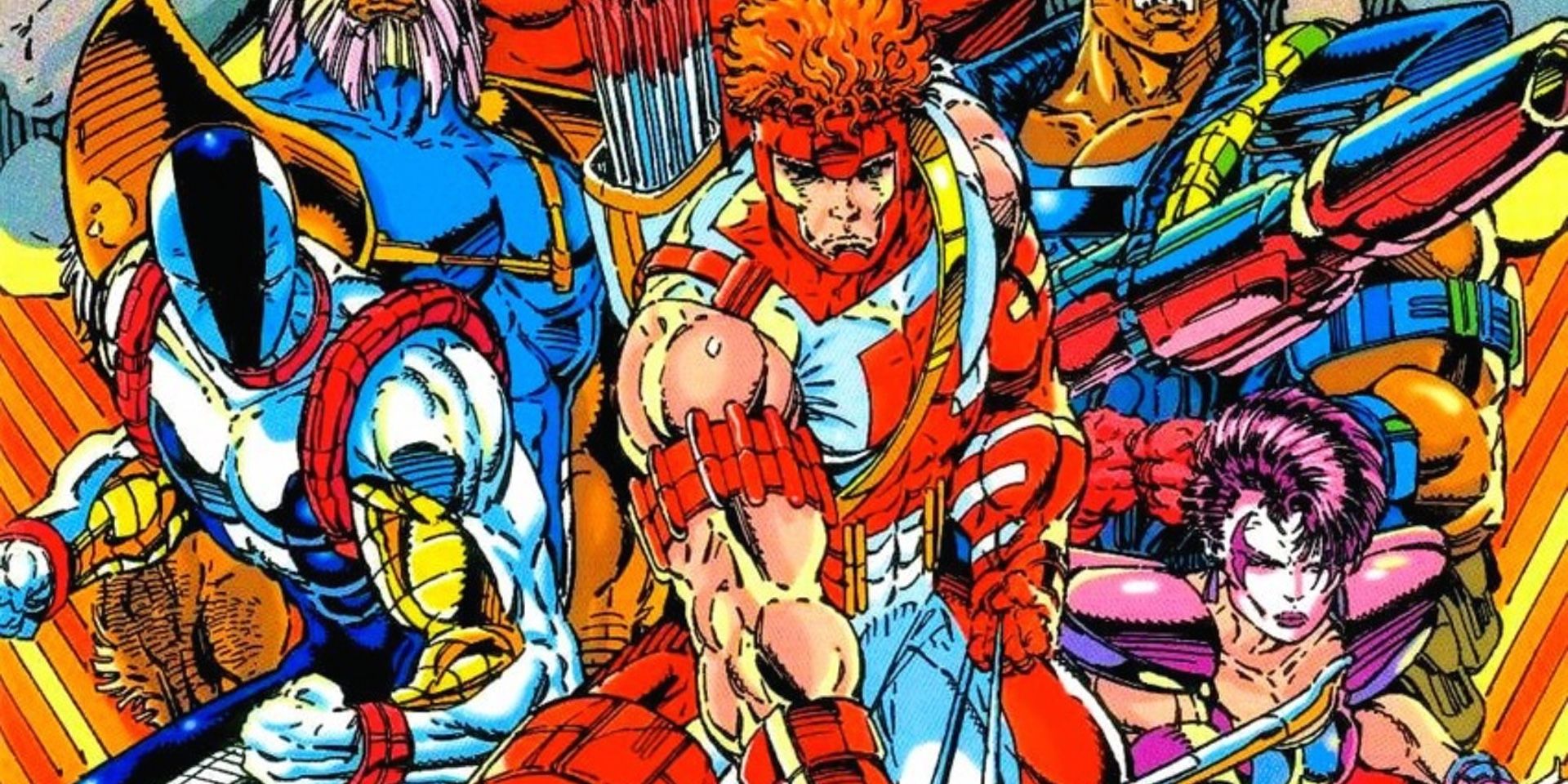 For the first time in 22 years, Rob Liefeld will no longer have any "interaction" with his Youngblood property.
In a post on Facebook, Liefeld revealed this decision comes after "an unexpected conversation" with Andrew Rev, a man who partnered with Scott Rosenberg to finance Youngblood comics and toys.
This new partnership occurred due to an agreement Liefeld made in 1997 when he partnered with Rosenberg to create Awesome Comics. He brought in John Hyde as a third party to finance the label, but a falling out between Hyde and Rosenberg caused Liefeld to close Awesome Comics in 2000. As a result, Liefeld, Rosenberg and Hyde split up the properties in the Awesome Comics label.
RELATED: DC Comics Is 'Gonna Drive Off A Cliff,' Rob Liefeld Declares
Liefeld said that this decision to leave Youngblood came after two unsuccessful ventures to bring the property to the screen. He even revealed a movie company called him about Youngblood last week. However, he said they were unwilling to take on the project without his involvement, which he can't give them at this time.
In 2018, Rosenberg told Liefeld about his new partnership with Rev. Liefeld didn't show any ill will toward Rosenberg in his Facebook post. He said it was understandable for Rosenberg to need to raise funds, and Youngblood was one of his "most important assets." The problems came with Rev.
RELATED: GI Joe: Snake Eyes Comic From Rob Liefeld Launches in 2020
According to Liefeld, the breaking point came when Rev approached him and said he could "audition for producing Youngblood comics." Liefeld said fans could only imagine how that went over with him. Rev also claimed he could make Liefeld "a big success in comics," the next Todd McFarlane.
In 1992, Liefeld was part of a group of artists and creators, which included McFarlane, who partnered to form Image Comics. Liefeld said with this change, Youngblood will no longer be published by Image Comics. Liefeld's final issue came in May 2018 when he stopped the run at 11 issues, claiming he had a title called Bloodwars that was too big for the regular series.
RELATED: Rob Liefeld's Youngblood Screenplay Has Been Released Online
In 1990, Rev purchased Comico, where he obtained several properties, including Bill Willingham's Elementals.
While Rob Liefeld is stepping away from Youngblood for the first time in over two decades, he will continue to create properties from partnership with Hyde. He is working on both Prophet and Glory, which he said are in development for other media.