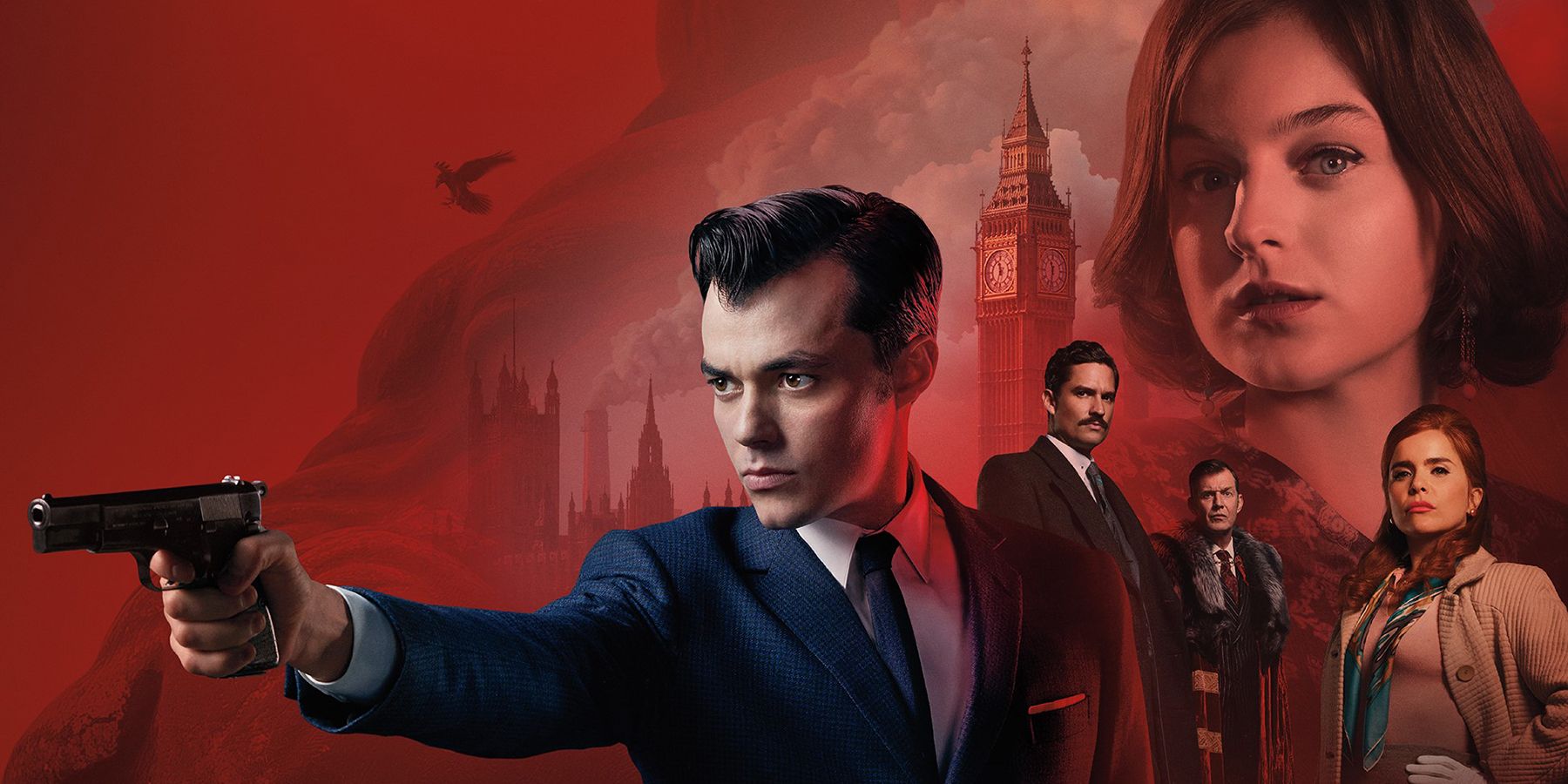 WARNING: The following article contains spoilers for the second episode of Pennyworth, "The Landlord's Daughter," which aired Sunday on Epix.
Pennyworth is a prequel series that examines the life of a young Alfred, years before he would move to Gotham City and become Bruce Wayne's butler. While a young Thomas Wayne is also a part of the cast, Bruce doesn't exist yet. We may find ourselves in a version of the DC Universe, but there is no Batman yet -- and certainly no Batman villains.
Well... almost. In fact, in the second episode of the series, "The Landlord's Daughter," Pennyworth channels the classic Elseworlds Batman story Gotham by Gaslight by Brian Augustyn and Mike Mignola by introducing its own version of Jack the Ripper.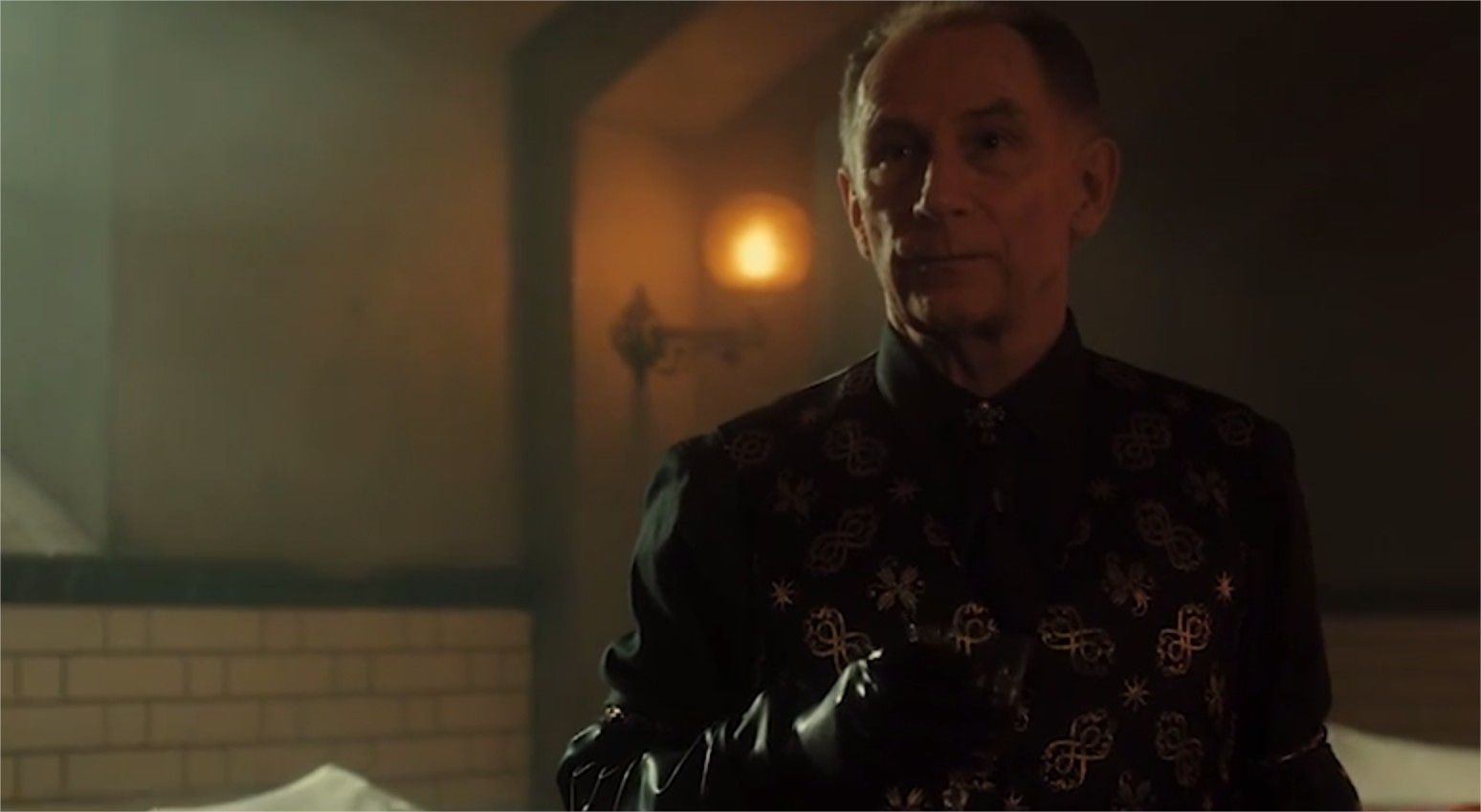 The 1989 Gotham by Gaslight one-shot reimagined the Batman mythos in the Victorian era. After traveling through Europe, Bruce Wayne returned home in 1889 to become the Caped Crusader. But as he did so, a series of disturbing murders revealed that Jack the Ripper had followed him home. The new Batman then raced against time to save himself, as well as Gotham, from the menace of Jack the Ripper.
Now, Pennyworth may not be set in the 1800s', but it does present a different '60s than we are used to. Like producers Danny Cannon and Bruno Heller's previous series Gotham, Pennyworth mixes elements of the old and the anachronistic to create its own unique, moody aesthetic. Yes, the series is set in the '60s, but there are also plenty of elements from Victorian era London on display, such as public executions by hanging (which are broadcast on television). Now, thanks to this mix of historical eras, Pennyworth is able to introduce its own version of Jack the Ripper.
RELATED: Pennyworth: How Alfred & Thomas Wayne's Meeting Compares to the Comics
However, the series' take on the character is much different than what we are used to. In fact, his name isn't Jack, and Ripper isn't a nickname -- it's his surname. On Pennyworth, John Ripper is the head of a frightening crime family that runs the East End of London. The people are well aware of his activities and his reputation, so much so that most dare not speak his name. They just call him the Man from White Chapel.
It's not all differences though: John Ripper is shown to be quite adept in the field of anatomy. In fact, Mr. Ripper opens up the body of his latest victim on a surgical table to take out various organs -- organs that he, seemingly, plans to eat later.
Now, John Ripper is a dangerous man with a strong foothold in London, and Alfred just struck a deal with him in a bid to get his security firm off the ground. Sure, it seems like he also plans on keeping tabs on the crime lord, but Ripper is clearly someone of great power.
RELATED: Pennyworth's Aldridge Reveals What Sets Him Apart From Other Thomas Waynes
By the end of the episode, their unlikely bargain stands, and it appears as if this Ripper will become a recurring presence on the show. However, given the heroic nature of Alfred and the murderous tendencies of John Ripper, this certainly won't end well.
Starring Jack Bannon, Ben Aldridge, Ryan Fletcher, Hainsley Lloyd Bennett, Paloma Faith, Emma Paetz, Polly Walker and Jason Flemyng, Pennyworth airs Sundays at 9 p.m. ET/PT on Epix.