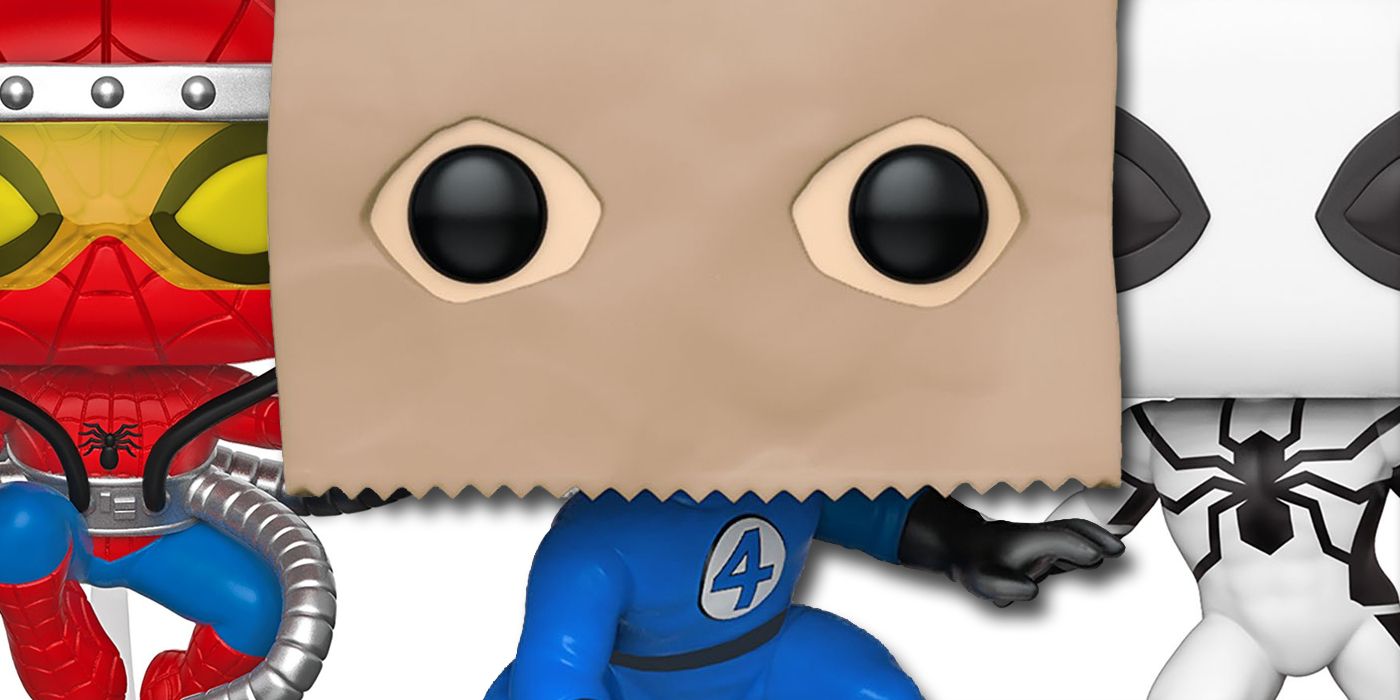 To celebrate Marvel's 80th anniversary, popular toy and collectible manufacturer Funko has announced a wave of upcoming Pop! figures based on classic comic book characters.
Already, the Washington-based company has unveiled Pops of the original five X-Men, Namor the Sub-Mariner and the first Human Torch, as well as figures based on the first appearances of Deadpool and Wolverine. Now, Funko has just unveiled a new series of figures, this time featuring Spider-Man in several different costumes.
RELATED: Funko Is Celebrating 80 Years of Marvel With New X-Men Pops
The wave features three new variants of Spider-Man. The first depicts the character in his black and white Future Foundation suit, which the wall-crawler wore when he was a member of the Fantastic Four.
And speaking of Marvel's First Family of Superheroes, the wave also features the iconic Paper Bag Spider-Man. The Pop! brings to life a classic comic book scene, where Peter Parker -- wearing a Fantastic Four costume -- had to put a paper bag over his head to hide his identity when he had no choice but to swing into action.
RELATED: Marvel: Who's in the Second Marvel Retro Wave (and Where to Find It)
The wave is completed with a Pop! figure of Octo-Spidey, an alternate version of Peter Parker who possesses the powers of Spider-Man as well as the metallic arms of Doctor Octopus.
All three of these Spider-Man Pop! figures will be exclusive to Walgreens stores.
While these new Spider-Man Pop! figures don't have a release date yet, Funko promises they will be coming to Walgreens stores soon.