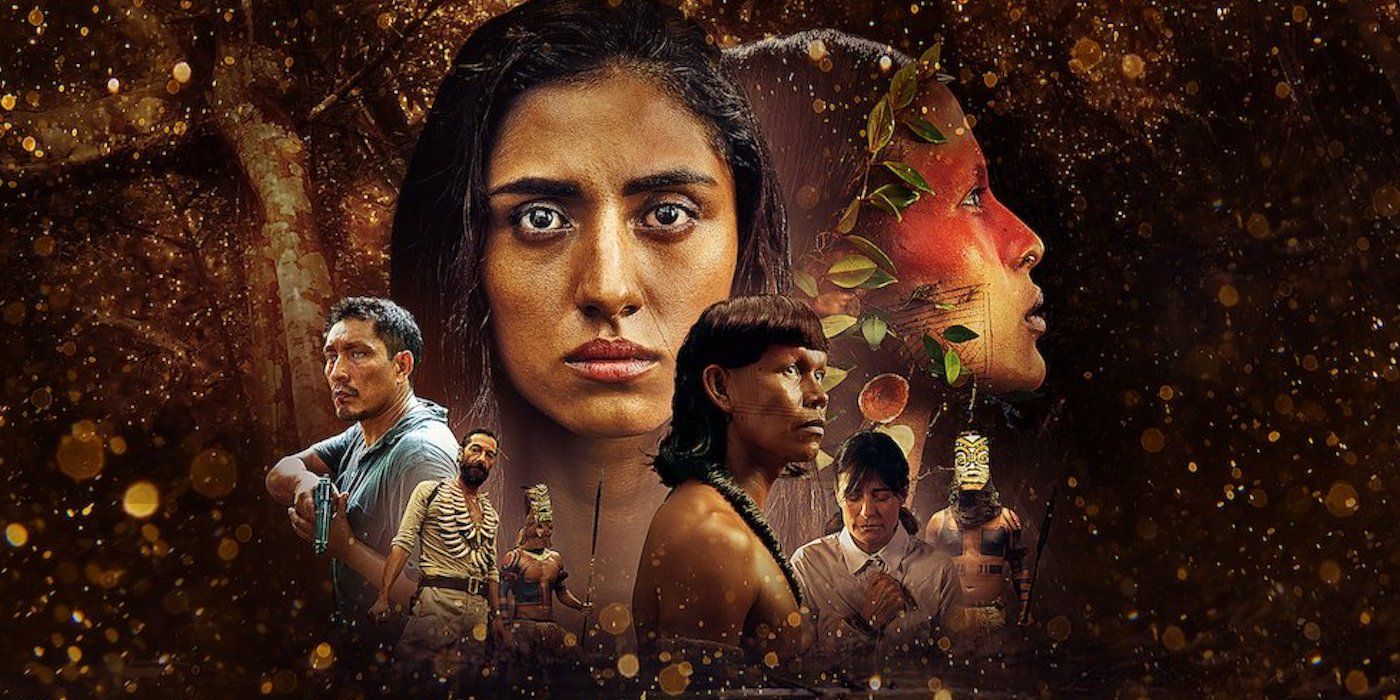 Netflix has released a trailer for the its original series completely shot in Colombia, a supernatural crime-mystery known as Green Frontier, which focuses on ritualistic murders deep in the heart of the South American jungle.
The series premieres August 16 and from the one-minute trailer, it's clear the series evokes shades of HBO's True Detective. It'll focus on a detective, Helena (Juana del Río), investigating a spate of killings tied to a prehistoric indigenous race called the Eternals, as well as surprisingly, the Nazis.
RELATED: Hobbs & Shaw Is the Luke Cage & Iron Fist We'll Never Get
The clip, with its gorgeous shots of lush Colombia, highlights some of the victims, with nods to the occult and the mystical practices linked to Helena's journey as she uncovers shocking secrets tied to her own lineage. As for the Eternals, we see them wielding weapons and acting aggressively in the past, hinting Helena's journey will rely heavily on these flashbacks as she tries to solve her cases.
The official synopsis reads:
Deep in the Amazon, on the border between Brazil and Colombia, a series of bizarre deaths are investigated by a young Bogotá-based detective, Helena (Juana del Río). Soon it becomes clear that the murders are not the biggest mystery. She uncovers magic, Nazis and her own true origins, and soon discovers there are some secrets that are better kept in the jungle.
RELATED: How Amazon's The Boys Is Different From the Comics
Green Frontier was co-created by Colombian filmmaker and writer Ciro Guerra, whose previous works include Oscar-nominated Embrace of the Serpent (focusing on South American shamans and modern science), as well as the crime-drama Birds of Passage. Guerra will act as showrunner with Diego Ramírez Schrempp, Mauricio Leiva-Cock and Jenny Ceballos -- who both worked on Netflix's Narcos and El Chapo -- acting as executive producers.
Green Frontier premieres August 16 on Netflix. The eight-episode series stars Juana del Río, Nelson Camayo, Ángela Cano, Miguel Dionisio, Bruno Clairefond, Andrés Crespo, Marcela Mar, Mónica Lopera and Gabriella Campagna.