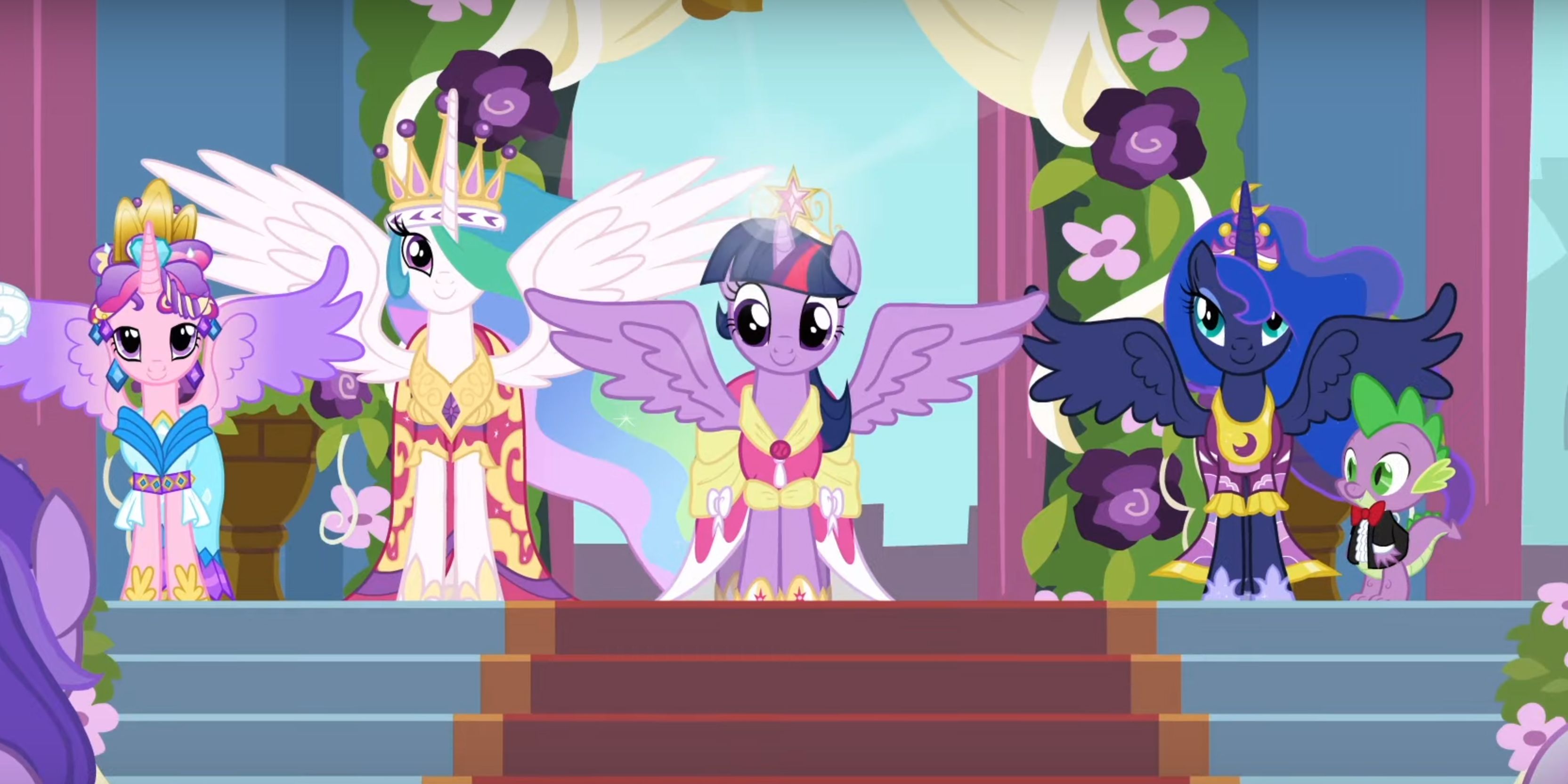 After nine seasons, the popular animated series My Little Pony: Friendship Is Magic is coming to an end, with the midseason premiere this weekend launching the show's final thirteen episodes.
Saturday, August 3, marks the midseason premiere of My Little Pony: Friendship Is Magic and the animated series has released an epic trailer teasing an final battle for the fate of Equestria as the titular characters assemble together for one last ride.
RELATED: My Little Pony Summons the Mother of Dragons in Bizarre Retro Pop-Up Video
A revival of the iconic Hasbro property which had its own classic animated series in the 1980s, Friendship Is Magic premiered in 2010 and introduced the magical fantasy world of Equestria and its numerous denizens to longtime fans and new generations alike.
With over 200 episodes produced, the first half of Season 9 concluded this past June, with its initial 13 episode run. The upcoming midseason premiere includes the return of Weird Al Yankovic, reprising his role as Cheese Sandwich, as new problems arise in Ponyville.
RELATED: My Little Pony SDCC-Exclusive Set Celebrates Twilight Sparkle's History
My Little Pony: Friendship is Magic airs Saturdays at 11:30 am ET/PT on Discovery Family. The second half of the ninth and final season premieres on August 3.