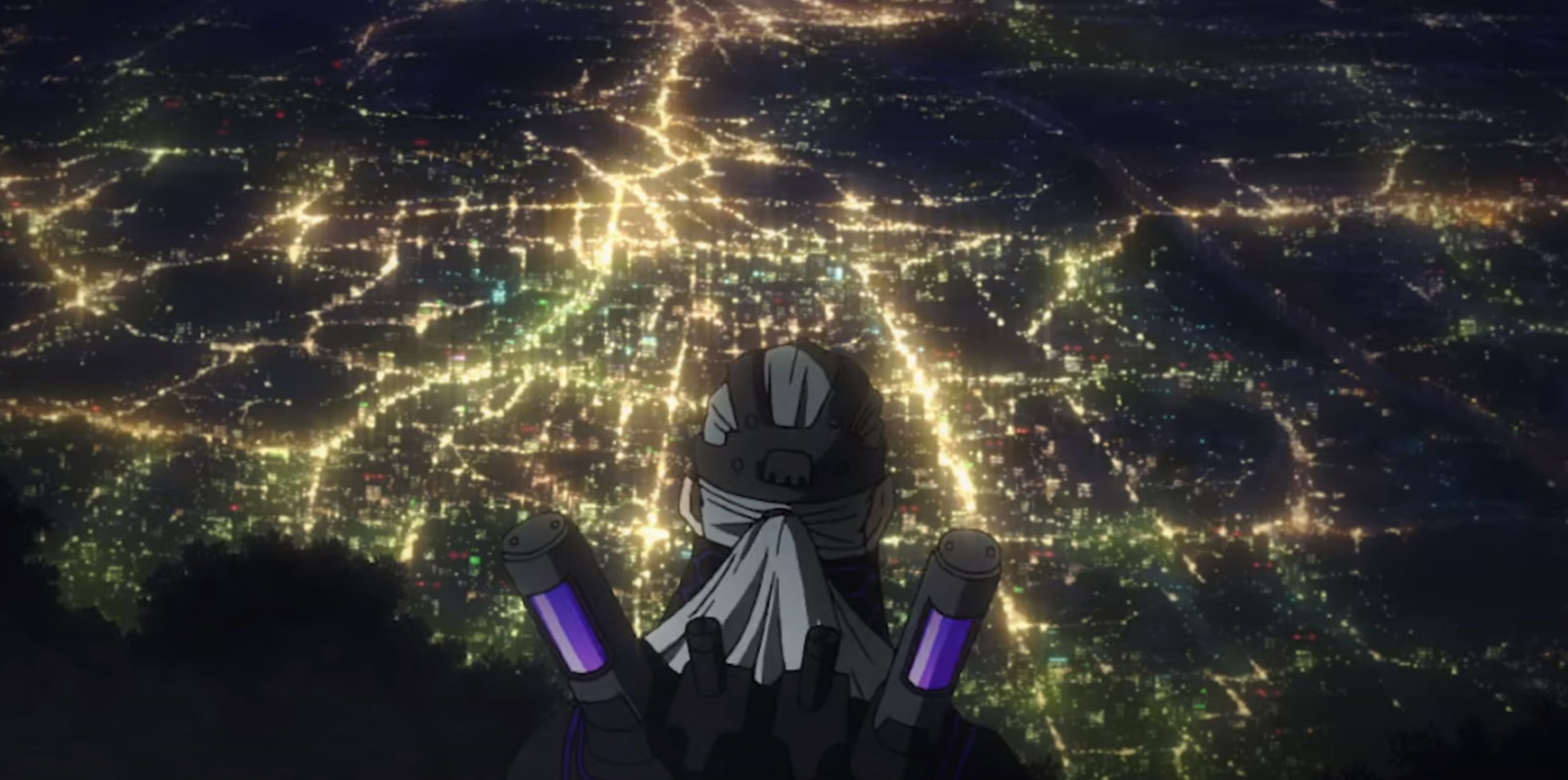 My Hero Academia: Heroes Rising recently received its first teaser -- revealing the movie's villain: Nine. However, the mysterious character actually appeared in the manga first.
Caleb Cook, who translates the manga into English for Viz Media, revealed Nine actually appeared in Chapter 222 of the manga during a brief mosaic. The initial context, as Cook mentions in a later tweet, is villain Tomura thinking about the destruction he might cause.
RELATED: My Hero Academia Gets Fifth Anniversary Character-Centered Music Videos
Series creator Kohei Horikoshi has said the movie will likely be the last one made for My Hero Academia, as he doesn't believe they'll be able to top it. Unspecified ideas for the final battle he'd planned for the manga will be incorporated into the movie, though Heroes Rising will not itself serve as a finale for the series.
RELATED: My Hero Academia Drops First Heroes Rising Teaser, Introduces New Villain
My Hero Academia has been serialized in Weekly Shonen Jump since 2014, and there are over 230 chapters available. The series proved so popular that it inspired a spinoff, My Hero Academia: Vigilantes. Legendary Entertainment also has the rights to a live-action adaptation of My Hero Academia. The series follows the students of U.A. High School learning to use their Quirks, the series' word for superpowers.
My Hero Academia Season 4 will start airing October 12. New Season 3 dub episodes air Sundays on Toonami. My Academia: Heroes Rising releases December 20 in Japan. It's not clear at this time when, or if, the movie will get a North American release.