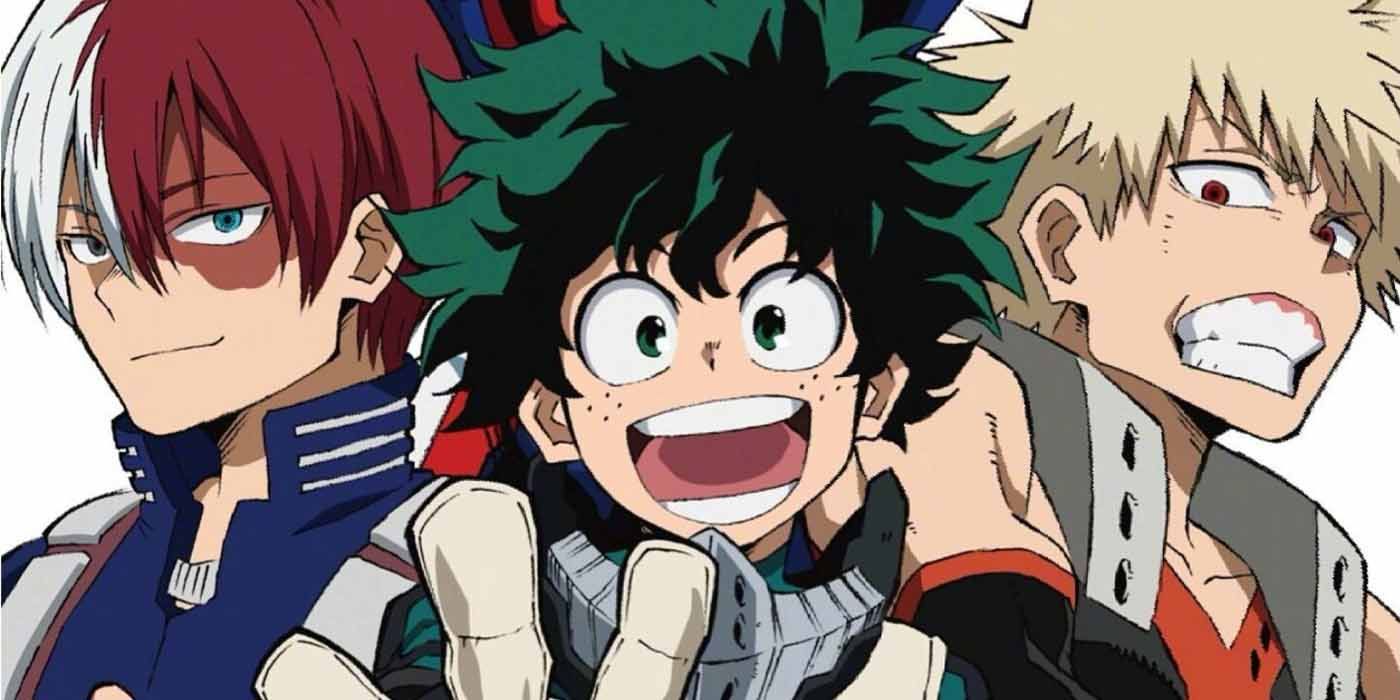 Weekly Shonen Jump is celebrating the five-year run of My Hero Academia by releasing a series of character-themed music videos.
The multimedia phenom has been growing over the past few years through both the original manga and its anime adaptation.  The series of short music videos highlight some of the manga's biggest moments and are set to anime's current theme, "Long Hope Philia" by Masaki Suda. Each video focuses on a different set of characters including Midoriya, Bakugo, Kirishima, Kaminari, Sero, Tsuyu, Tokoyami, Mineta and the girls of Class 1-A.
RELATED: My Hero Academia Creator Clarifies Remarks About Heroes Rising As Finale
In the upcoming fourth season, Izuku Midoriya and the rest of Class 1-A are facing bigger challenges as many are now provisionally licensed heroes. The circumstances are taking place outside the walls of U.A. High School with a JoJo's Bizarre Adventure alum voicing one of the newest heroes.
My Hero Academia has been serialized in Weekly Shonen Jump since 2014, and there are over 230 chapters available. The series proved so popular that it inspired a spinoff, My Hero Academia: Vigilantes. Legendary Entertainment also has the rights to a live-action adaptation of My Hero Academia. The series follows the students of U.A. High School learning to use their Quirks, the series' word for superpowers.
RELATED: My Hero Academia Drops First Heroes Rising Teaser, Introduces New Villain
My Hero Academia Season 4 will start airing October 12. New Season 3 dub episodes air Sundays on Toonami. My Academia: Heroes Rising releases December 20 in Japan. It's not clear at this time when, or if, the movie will get a North American release. The manga releases weekly in Shonen Jump.
(via ComicBook.com)