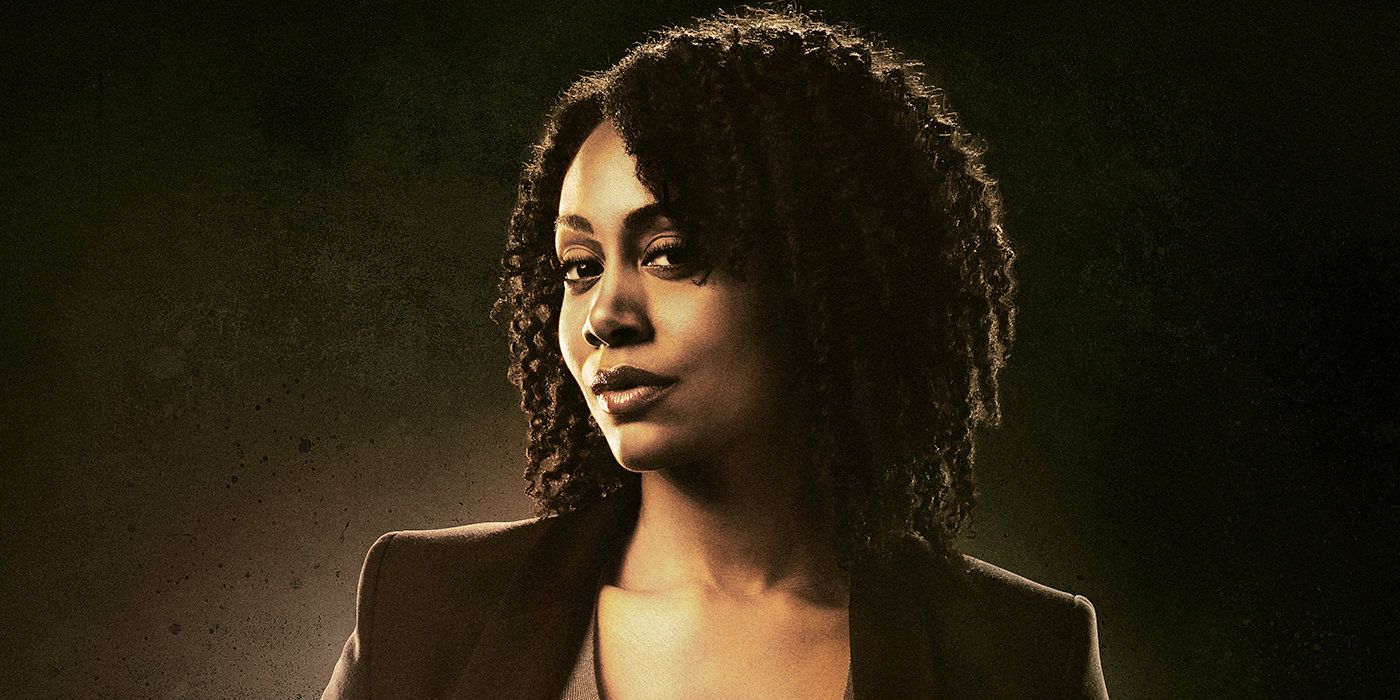 Actor Simone Missick, who played Detective Misty Knight on Netflix's Marvel TV shows, revealed what she wants for the character's future, including a possible team-up.
According to Decider, Missick suggested at the Television Critics Association's 2019 summer tour things might not necessarily be at an end, saying, "As sad as it is to be saying goodbye to that character you never know what will happen in the future. But goodbye just feels like I'm going onto something that's equally amazing," referencing her upcoming role on CBS' All Rise, where she will play a judge, "a different kind of superhero," by her own admission.
RELATED: Runaways/Cloak & Dagger Will Officially Give Us a Proper Marvel TV Crossover
When talking about what she would want for Misty, if given the choice, she said, "I would have loved to see her get knighted with a bomb bionic gold arm Tony Stark made. I would have wanted Tony to come down himself and give it to me. And then I would have loved to see her hanging out with Sam Wilson as Captain America. Do you know what I mean? With a big full-on fro, no longer on the police force...And then on the weekends running things with Colleen Wing as Daughters of the Dragon."
Missick first appeared as Misty in Luke Cage. She later reprised the role in The Defenders and in Iron Fist. It's unclear what her future in the role is, though at this time there don't seem to be any plans to revive the character, with Missick adding it was "hard" to leave someone with Misty's potential.
KEEP READING: Loki Disney+ Series Puts Him in 'a Context You've Never Seen Him in Before'