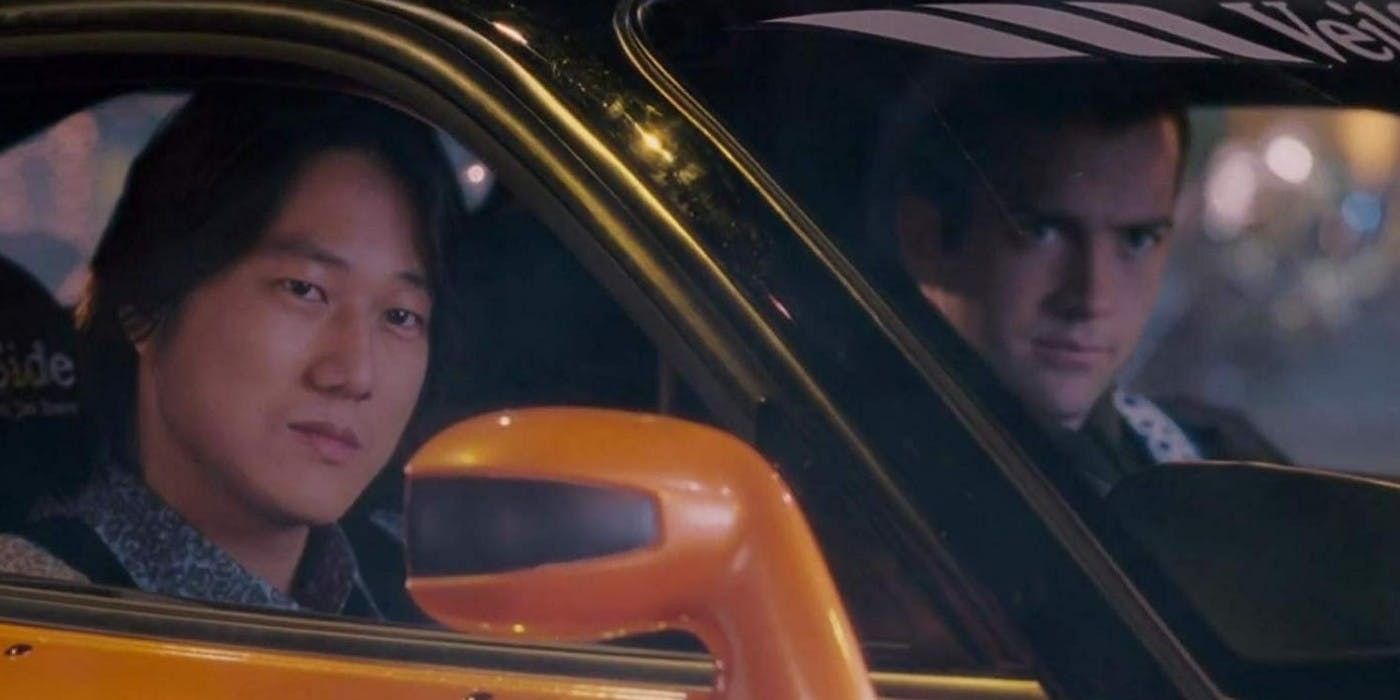 Fast & Furious veteran Michelle Rodriguez has called out Hobbs & Shaw screenwriter Chris Morgan for a promise he made about the future of the franchise.
Morgan, who has written for every film in the high-octane film series since 2006's The Fast and the Furious: Tokyo Drift, promised the spinoff film would finally deliver "justice for Han," However, Rodriguez, who plays franchise staple Letty Ortiz, shared her doubts on Twitter.
RELATED: Hobbs & Shaw's Villain Is More Sinister Than Any in Fast & Furious
"I've been around since the beginning way before Chris Morgan came along," she tweeted, "and he has absolutely nothing to do with where this narrative is or where it's going FYI."
The tweet was met with a number of supportive comments from those who expressed displeasure at a spinoff that did not focus on members of the core cast. Nevertheless, with Fast & Furious 9 coming next year and returning to the group fans know and love, it remains to be seen whether Morgan or Rodriguez is ultimately correct when it comes to getting deep-seated justice.
RELATED: Can the Fast and the Furious Compete With Hobbs & Shaw?
Directed by David Leitch, Fast & Furious Presents: Hobbs & Shaw stars Dwayne Johnson as Luke Palagi Hobbs, Jason Statham as Deckard Shaw, Idris Elba as Brixton Lore, Vanessa Kirby as Hattie Shaw, Eiza González as Madam M and Helen Mirren as Magdalene Shaw. The film is now in theaters.