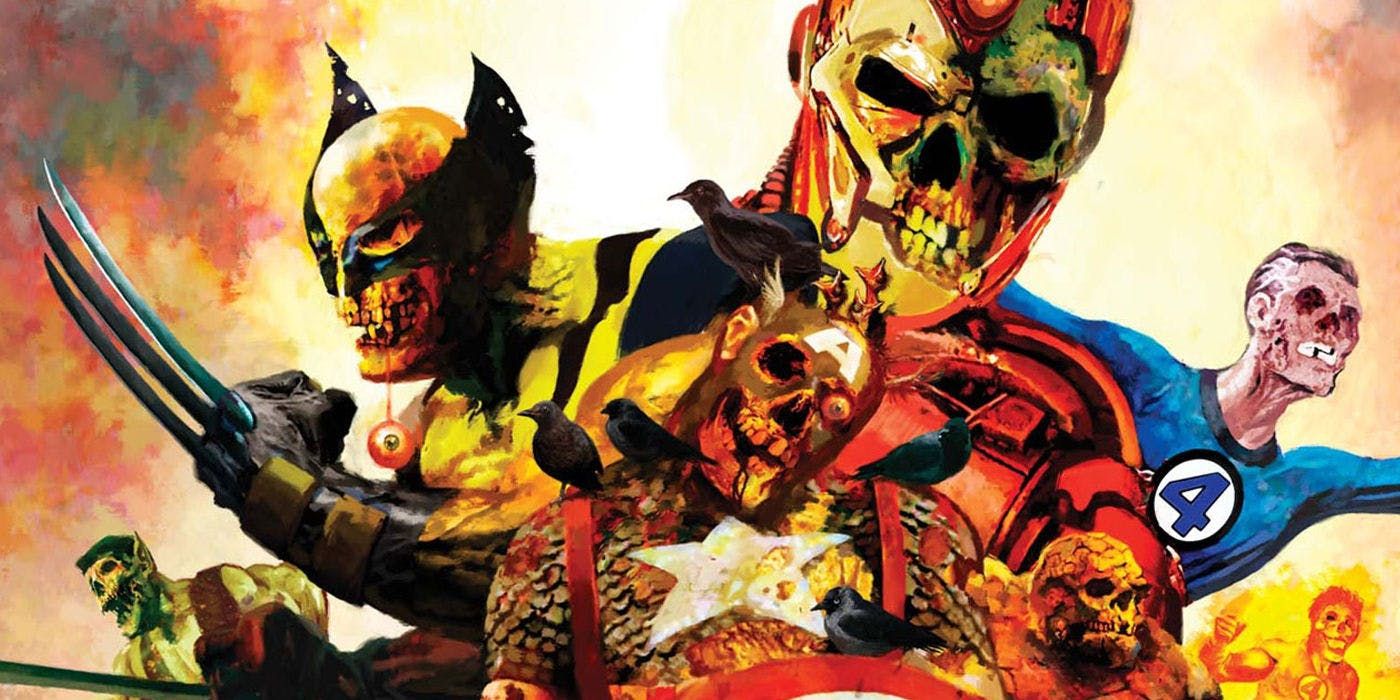 Ever wonder what would happen if Marvel Zombies became a part of the Marvel Cinematic Universe? Wonder no longer! A fan-made trailer has made the concept a reality.
In the fan trailer, a massive power outage causes chaos and uncertainty around the world. Soon, a virus-like infection begins to affect humans. The Avengers are no exception, as heroes new and old become zombies after the virus takes hold of Tony Stark, aka Iron Man.
RELATED: Agents of SHIELD Just Went Straight Up Marvel Zombies
In the video, editor Billy Crammer mashes up clips from various Marvel films and zombie flicks to set the chaotic, devastating mood for the zombie takeover. Audio clips from MCU-affiliated films provide a sense of story. The combination of carefully-edited footage and voice-over creates a terrifying scenario for Earth's mightiest heroes.
RELATED: Marvel's What If...? Series Logo Teases Marvel Zombies
Since its introduction in Ultimate Fantastic Four, Marvel Zombies has become its own entity within the Marvel Universe. The series has spawned multiple sequels and a plethora of crossovers with other Marvel series, like Black Panther and Deadpool. The Marvel Zombie universe even played a major part in the 2015 storyline Secret Wars.
The Marvel Zombies franchise will reboot in October, with a new storyline set years after the initial infection.