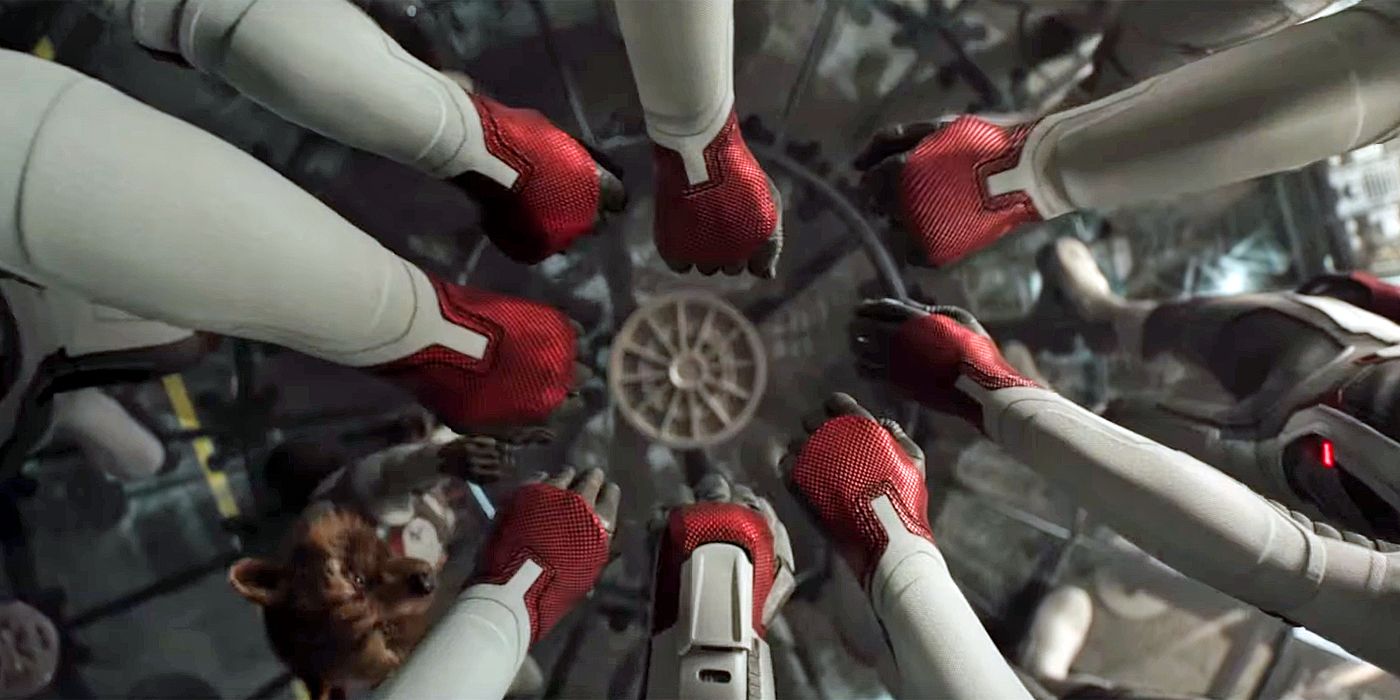 For many fans of the Marvel Cinematic Universe, the ending of Avengers: Endgame was both satisfying and saddening. But one opinion on the ending has finally been revealed, and it's perhaps the most important one -- that of Marvel Studio President Kevin Feige.
Feige recently participated in an Avengers: Endgame viewing party with Vudu on Twitter. During the viewing party, Feige answered questions from eager Avengers fans, with one question pondering if there was anything Feige would change about Endgame's ending. To his credit, Feige revealed he wouldn't change a thing.
RELATED: Kevin Feige Reveals His Favorite Marvel Movie Title To Date
Feige's response showcases an approachability many studio heads lacks when it comes to fan interaction. But considering the positive reception and huge box office gross of the film, he is rightly satisfied with the film's ending.
However, when you factor in Feige's involvement in the overall planning of the MCU, his response is also no surprise. As a fan himself, Feige and other Marvel tastemakers have shaped what Marvel Studios is today. For Feige, Endgame's conclusion marks the end of a well-executed era and the beginning of a new one for the studio.
RELATED: Marvel's Kevin Feige Teases Fantastic Four, X-Men in the MCU
But Feige is not resting on his laurels with Phase Four starting next year. The new phase begins with Black Widow arriving May 1, 2020, followed by The Eternals on November 6, 2020, Shang-Chi and the Legend of the Ten Rings on February 21, 2021, Doctor Strange in the Multiverse of Madness on May 7, 2021 and Thor: Love and Thunder on November 5, 2021. Along with the announced slate, projects are coming down the pipeline with a Blade reboot and sequels for Black Panther, Guardians of the Galaxy, Spider-Man and Captain Marvel.
Directed by Joe and Anthony Russo, Avengers: Endgame stars Robert Downey Jr. as Iron Man, Chris Evans as Captain America, Mark Ruffalo as Bruce Banner, Chris Hemsworth as Thor, Scarlett Johansson as Black Widow, Jeremy Renner as Hawkeye, Brie Larson as Captain Marvel, Paul Rudd as Ant-Man, Don Cheadle as War Machine, Karen Gillan as Nebula, Danai Gurira as Okoye and Bradley Cooper as Rocket, with Gwyneth Paltrow Pepper Potts, Jon Favreau as Happy Hogan, Benedict Wong as Wong, Tessa Thompson as Valkyrie and Josh Brolin as Thanos. The film is now available on Digital HD and arrives on Blu-ray and 4K UHD on Aug. 13.