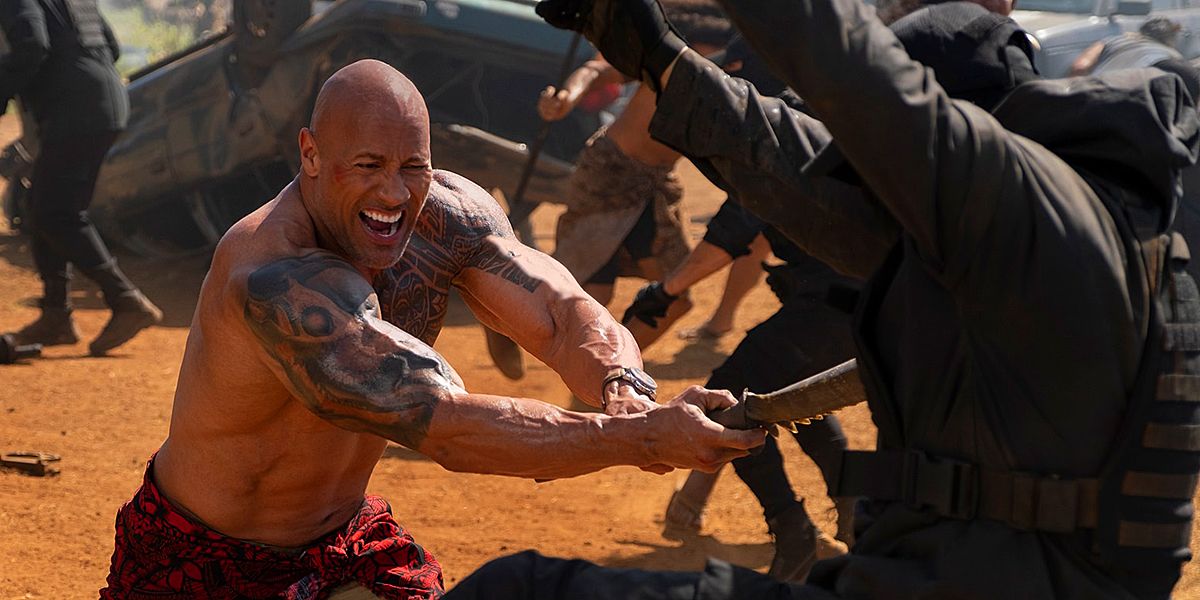 WARNING: The following article contains spoilers for Fast & Furious: Hobbs & Shaw, in theaters now.
Hobbs & Shaw takes is titular heroes around the globe, from the streets of London to the ruins of Chernobyl, before ultimately reaching Samoa, the secret home of Luke Hobbs (Dwayne Johnson) and his family. The showdown against the armies of Brixton (Idris Elba) in the South Pacific island is fittingly epic, but it wasn't the original ending for the Fast and the Furious spinoff.
Director David Leitch revealed as much during an interview with CBR, in which he discussed the original structure of Hobbs & Shaw, and why it was important for the finale to be set in Samoa.
RELATED: Hobbs & Shaw's Explosive Ending, Explained
"It was hugely important [to end the film in Samoa]," Leitch revealed. "I haven't told many people this, but there was a moment not long before production where that was the second act of the movie on the page. And then we would end in the Chernobyl sequence. But after scouting [in Hawaii, where we filmed those sequences] and wrapping my head around the themes of family and reconnecting with the people that matter the most. ... It shouldn't take the fate of the world for you to show up at your family's doorstep and ask forgiveness or mend the fences."
As with the Fast and the Furious, family is indeed key to Hobbs & Shaw, which throws together sworn enemies Hobbs and Deckard Shaw (Jason Statham) to stop cyber-genetically enhanced anarchist Brixton, clear MI6 agent Hattie Shaw -- Shaw's sister, played by Vanessa Kirby -- and save the world. That's what brings the action back to Samoa, and to Hobbs' family.
"I just thought we had to end here," continued Leitch, who also directed Atomic Blonde and Deadpool 2. "And I called [Johnson] and was like, 'I'm going to throw a grenade in here, tell them we have to end the movie in Samoa. It's the emotional core of the movie, it's beautiful here, and I can feel what you've been talking about. We have to end the movie here.' And he was like 'I support you 100 percent.' I called Chris Morgan [the writer] and he was like, 'We can figure it out.' Both of the set pieces were big in scale, but there was a little bit of adjustment required.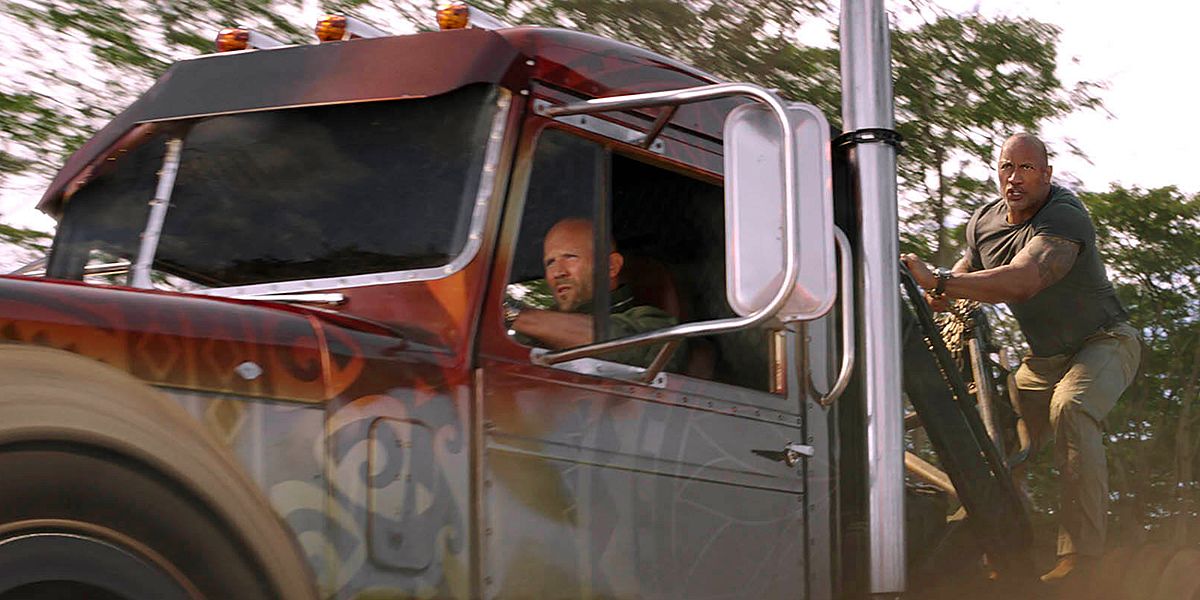 "It took Chris a little bit to shuffle somethings, but it made more sense to bring the finale to [Samoa]," Leitch said. "But there are bigger themes like reconnecting with your family, man vs. machine, can humans be trusted to do the right thing. And Hobbs and Shaw show that they can. You have these two guys who can't agree coming together to save the world, and they can even show mercy towards the villain at the end. You see humanity rise up and protect the family and the island.
RELATED: Hobbs & Shaw Is A Delightfully Over-the-Top Blast
"Everything sort of collided in this beautiful place, in a more poetic way, for lack of a better word. And it's a Fast and the Furious movie, should we be talking about these esoteric themes? I don't know, but when you're a director you've got to put your hat on stuff, and find that stuff that sticks with you even when you're tying cars to helicopters and hanging them over a cliff."
Directed by David Leitch (Deadpool 2) from a script by longtime Fast & Furiousveteran Chris Morgan, Fast & Furious Presents: Hobbs & Shaw stars Dwayne Johnson, Jason Statham, Idris Elba and Vanessa Kirby.
KEEP READING: What Hobbs & Shaw's Post-Credits Scenes Tell Us About The Sequel