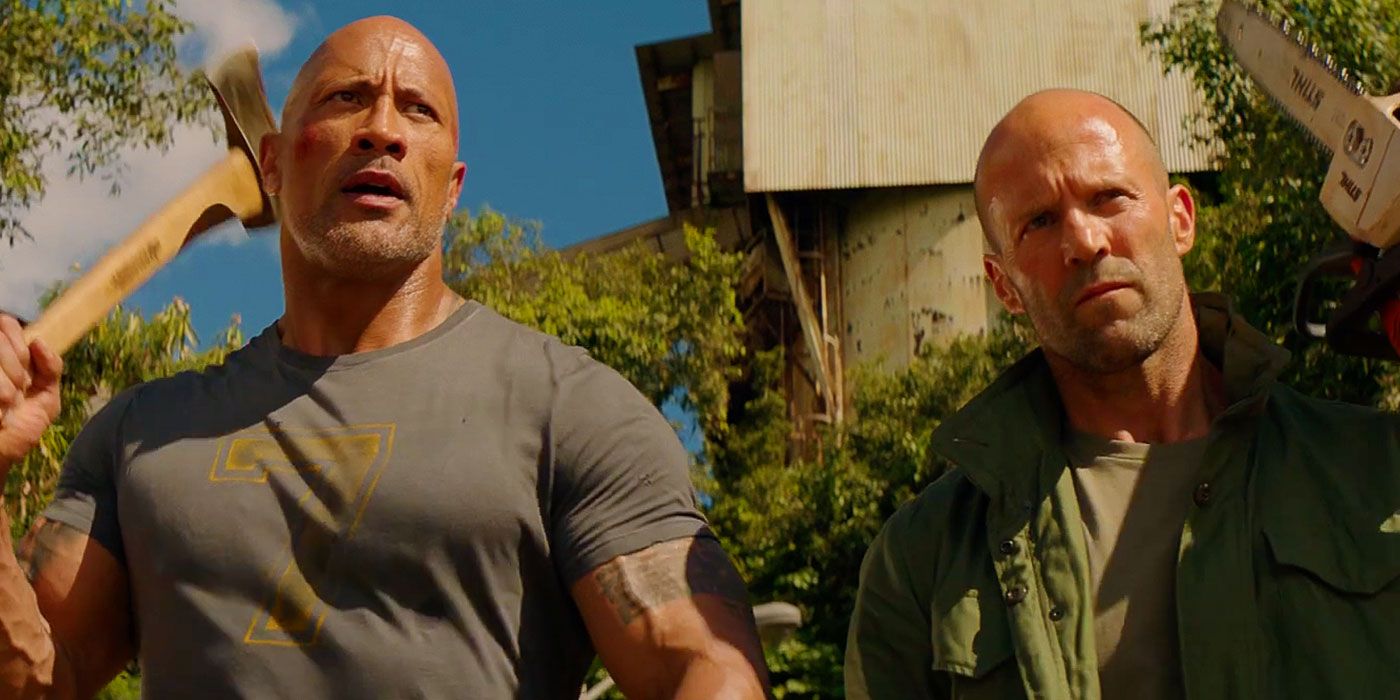 Fast and Furious Presents: Hobbs & Shaw is speeding towards a strong opening, though it's got a lot of ground to make up in order to break even.
Domestically, the film will earn between $60 and $61 million, which together with approximately overseas $120.7 million puts the film's total opening at around $180.7 million. Deadline estimates that the movie, including marketing, cost approximately $360 million, meaning it will have to make more than $600 million to break even. However, the franchise has, historically, performed very well overseas.
RELATED: Hobbs & Shaw's Ending Was Changed At the Last Minute
Despite that relatively high-cost, Hobbs & Shaw's global opening represents the fifth-highest ever for Universal. The movie's domestic total puts it in sixth place among The Fast and The Furious films, between 2003's 2 Fast 2 Furious ($50 million) and 2009's Fast and Furious ($70 million). Still, those films were made for much more modest budgets of around $76 million and $85 million, respectively.
Hobbs & Shaw will top the box office domestically and those of over 50 other overseas markets. In North America, The Lion King is estimated to bring in $37.9 million, bringing its haul up to $430.5 million; Once Upon a Time in Hollywood will earn $19.3 million; with a total now slightly above $78 million; and Spider-Man: Far From Home will take in $7.9 million in its fifth weekend; its total is now $360.4 million.
RELATED: Hobbs & Shaw Has An Italian Job Easter Egg
Directed by David Leitch (Deadpool 2) from a script by longtime Fast & Furious veteran Chris Morgan, Fast & Furious Presents: Hobbs & Shaw stars Dwayne Johnson, Jason Statham, Idris Elba and Vanessa Kirby.