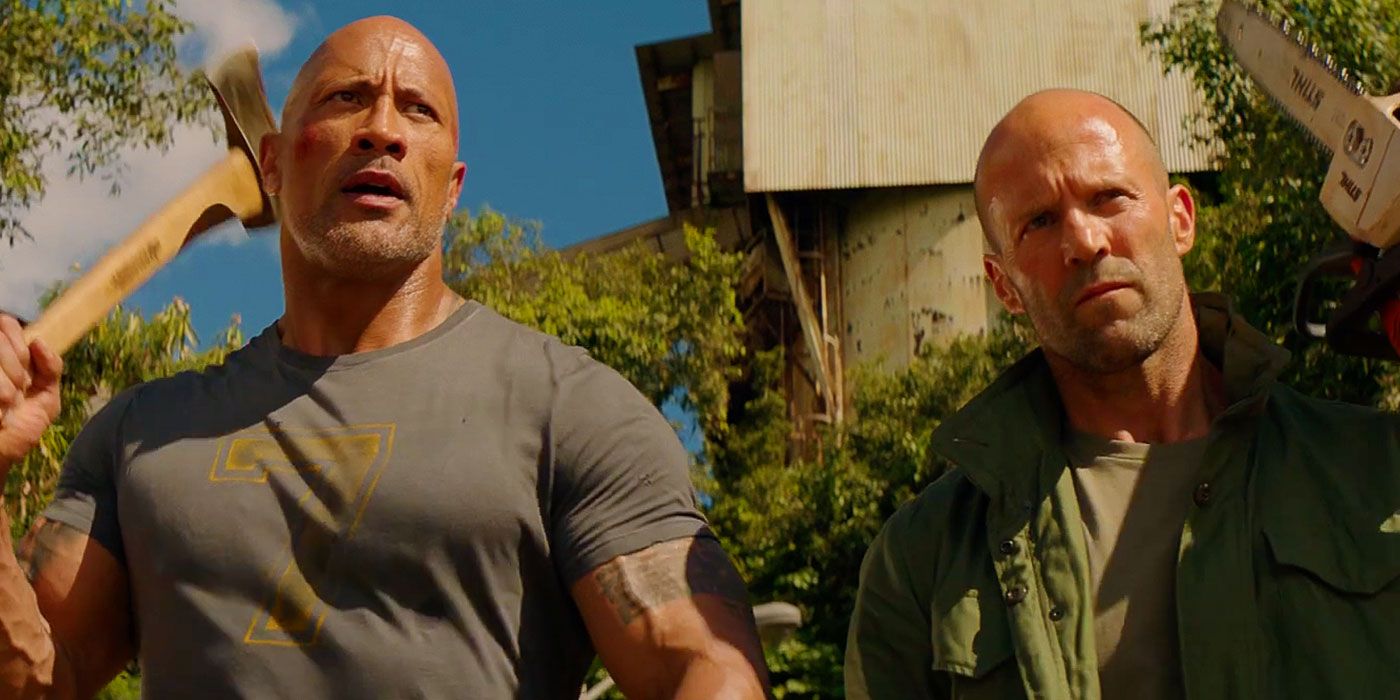 WARNING: The following article contains spoilers for Fast & Furious: Hobbs & Shaw, in theaters now.
One of the biggest disappointments of Marvel's Netflix series was the lack of impact Finn Jones' Danny Rand and Mike Colter's Luke Cage made together as a team. By the time the shows  got Iron Fist right and paired the duo in Luke Cage Season 2, it was too little, too late, as cancellation soon followed.
What made this even more heartbreaking was the fact it'd be a long time before the Marvel Cinematic Universe looked to bring the iconic duo to the big screen. However, for fans jonesing to see how they could have been portrayed in movies, look no further than Hobbs & Shaw, which gives us a great look at how Iron Fist and Power Man might have cleaned up the streets.
RELATED: Hobbs & Shaw's Explosive Ending, Explained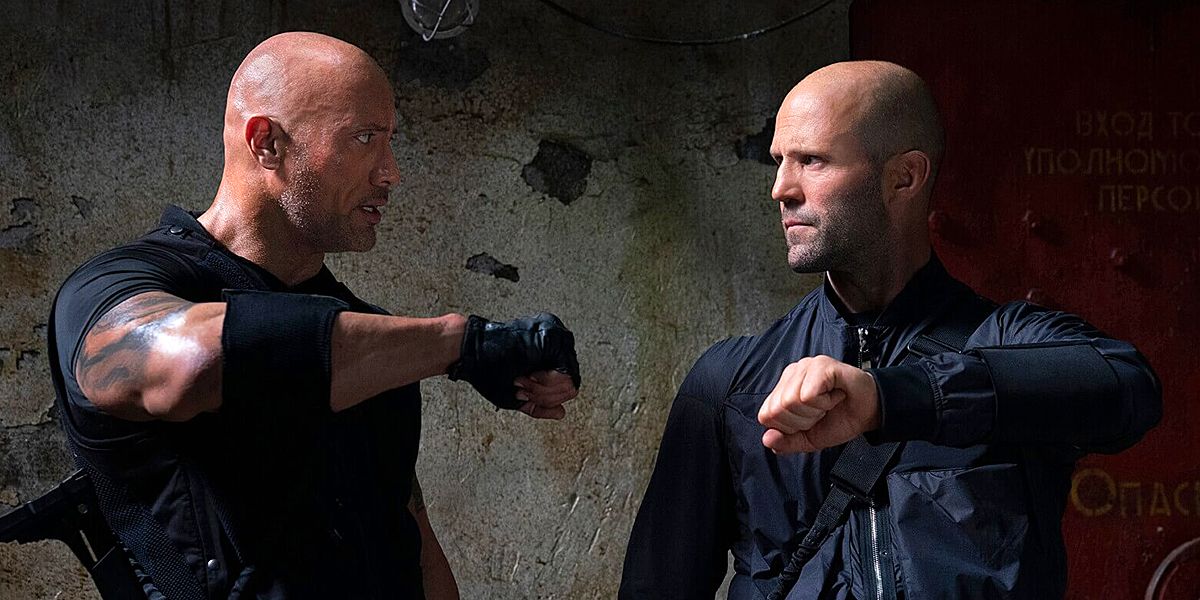 Dwayne "The Rock" Johnson as Hobbs (a federal agent working for the DSS) is the epitome of the powerhouse Luke Cage should have been. He's a mix of brain and brawn, and as this franchise has evolved, Hobbs is apparently bulletproof and has a healing factor because, well, explosions, gunshots and falling hundreds of feet from buildings just can't stop the lawman. It's as if he really does have Luke's steel skin. What gives Hobbs this aura, too, is he packs Luke's no-nonsense attitude and is also very loyal to his people, embracing his Samoan roots like Luke does with Harlem.
Marvel really missed an opportunity to have him play Luke on-screen because the way he brawls, crashes through walls and uses his muscles to solve cases first and ask questions later is the kind of vibe we've read from modern depictions of Luke since Brian Michael Bendis added the hero to New Avengers. Hobbs represents the stoicism, strength and incorruptible sense of justice Luke's about, and as he puts down Eteon's soldiers, you can easily see why Hobbs is indeed Universal's Power Man.
RELATED: REVIEW: Hobbs & Shaw Is a Delightfully Over-the-Top Blast
As for Jason Statham's Deckard Shaw, while we find out here he's a rogue MI6 agent gone bad, his style of kung-fu, not to mention his vanity, reeks of Danny. This arrogance is what Jones tried to capture on TV but it didn't feel organic. Shaw has it in abundance, though, acting as a playboy with the girls, driving an array of fancy cars, and simply living life up with fancy suits and five-star restaurants as a front for his mercenary life. And when he does get into the grime of the streets the way Danny does in New York, coupled with how finessed a martial artist Shaw (and Statham off-screen) is, it's easy to connect his moves as something the Iron Fist would use.
Sure, he's British but again, Marvel could have changed Danny's origin up a bit and had Statham as Iron Fist, learning about humility the way Hobbs teaches Deckard when they meet the former's family in Samoa for one final war.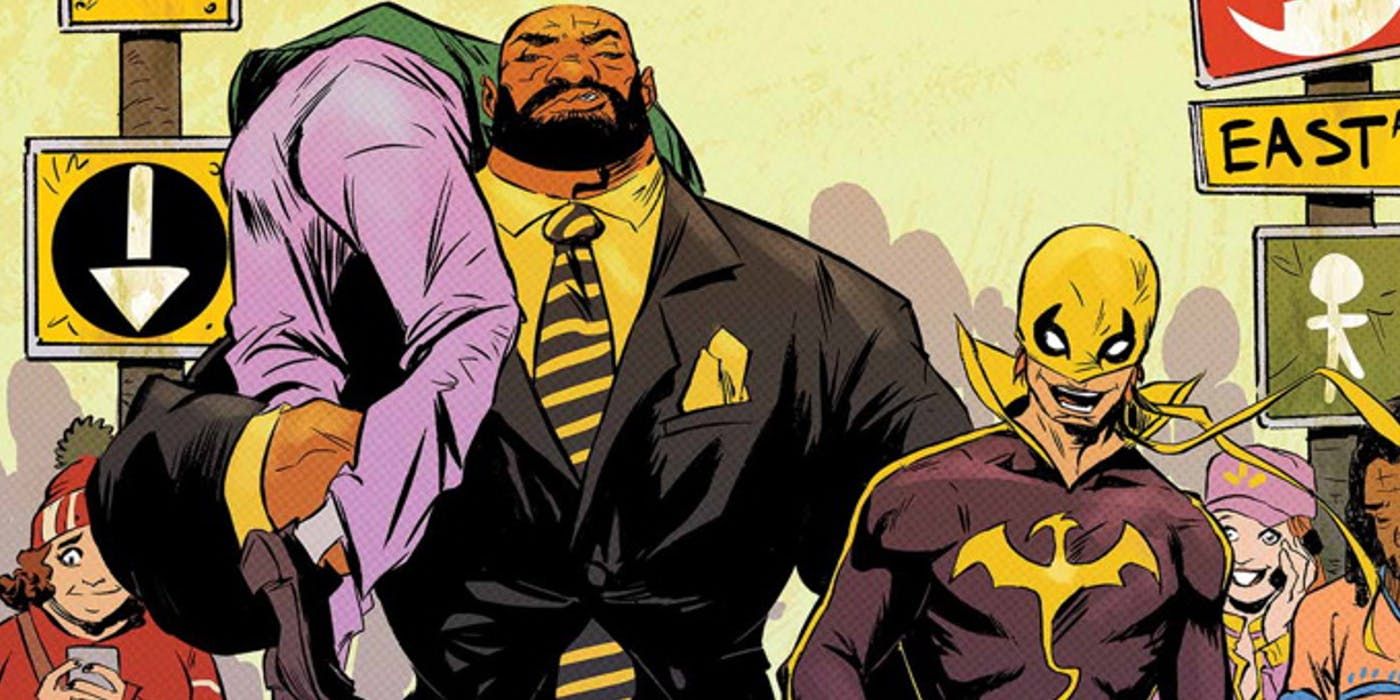 But what really makes the duo tick is their chemistry and constant banter, which feels like how Luke and Danny interact in the books. They're always at each other throats but you can tell there's a sense of loyalty, trust and brotherhood that developed over time. Not to mention, the way the duo join forces to battle Idris Elba's Brixton (a super-soldier augmented to be a one-man army), it's like Luke and Danny battling a villain such as the Absorbing Man or even Taskmaster. Brixton even calls himself the "Black Superman," so obviously the duo have to embrace their superhero sides to take him out eventually.
There's also immense star power with the Rock and Statham at the helm and the way they're both hired to find a virus, you could even call them Heroes For Hire, just on a more militaristic scale. Ultimately, the disposition of these characters and the way they protect the world with their distinct styles could easily have been transposed to NYC or anywhere the MCU wanted, because with these partners on the scene, justice would surely have been dished out with the kind of flair that would have shaped them as the baddest Defenders on the block.
Directed by David Leitch (Deadpool 2) from a script by longtime Fast & Furiousveteran Chris Morgan, Fast & Furious Presents: Hobbs & Shaw stars Dwayne Johnson, Jason Statham, Idris Elba and Vanessa Kirby.
KEEP READING: What Hobbs & Shaw's Post-Credits Scenes Tell Us About the Sequel