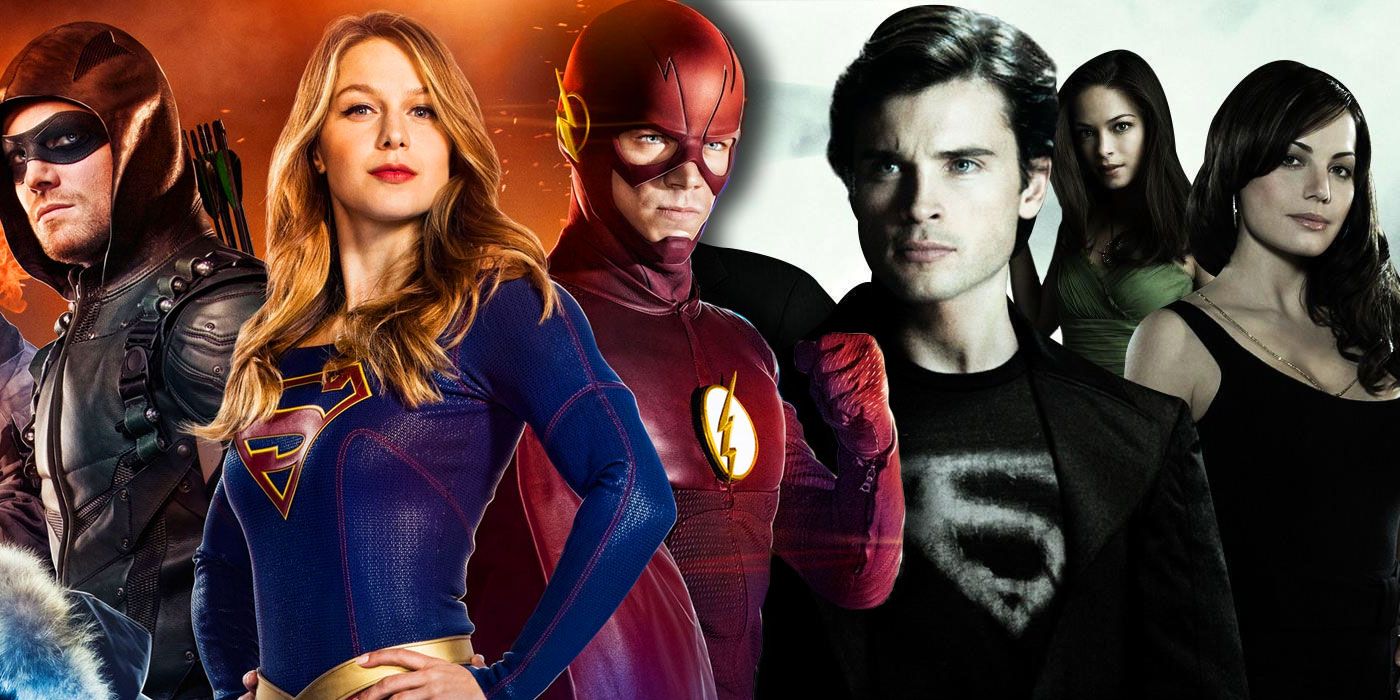 Longtime Arrowverse producer Marc Guggenheim is actively seeking a Smallville alum to join the upcoming "Crisis on Infinite Earths" crossover.
"It's such a big part of DC TV history. I would love to have at least one Smallville character in the crossover," he announced at The CW's Television Critics Association press tour panel. "I guess I can say every single day I have some conversation with some casting director or some agent."
RELATED: Arrowverse: Here's When The Crisis on Infinite Earths Crossover Airs
"There's such a big, wide tapestry of DC TV and DC movie properties -- the whole reason we started talking about the crossover as early as we did this year was to give us time to have all those conversations," he added.
RELATED: Arrowverse's The Monitor Talks Crisis on Infinite Earths & Beyond
This follows Arrow star Stephen Amell's remarks that he would like Smallville's Superman Tom Welling to reprise the role in the major crossover. "I would want Tom Welling," Amell said in an interview at Comic-Con International in San Diego. "I want what the fans want."
The Arrowverse is no stranger to Smallville alumni, particularly on Supergirl. Smallville's Supergirl Laura Vandervoort portrayed the villainous Indigo in Season 1. Erica Durance, who played Lois Lane, appeared as Kara Zor-El's mother in nine Season 3 episodes. In Season 4, Doomsday actor Sam Witwer became Agent Liberty.
RELATED: Kingdom Come Artist Alex Ross Imagines Brandon Routh as His Superman
"Crisis on Infinite Earths" already has a star-studded list of guest stars. Batman: The Animated Series star Kevin Conroy, Black Lightning's Cress Williams, Batman 1966 star Burt Ward and "Elseworlds" alums Tyler Hoechlin and Elizabeth Tulloch are among those appearing the crossover. DC's Legends of Tomorrow star Brandon Routh will also suit up as Kingdom Come Superman.
"Crisis on Infinite Earths" begins Sunday, December 8 at 8 pm ET/PT on Supergirl, then continues in Batwoman on Monday, December 8 at 8 pm ET/PT and in The Flash on Tuesday, December 10 at 8 pm ET/PT. After the winter hiatus, the crossover will conclude on Tuesday, January 14 in Arrow at 8 pm ET/PT and in DC's Legends of Tomorrow at 9 pm ET/PT.