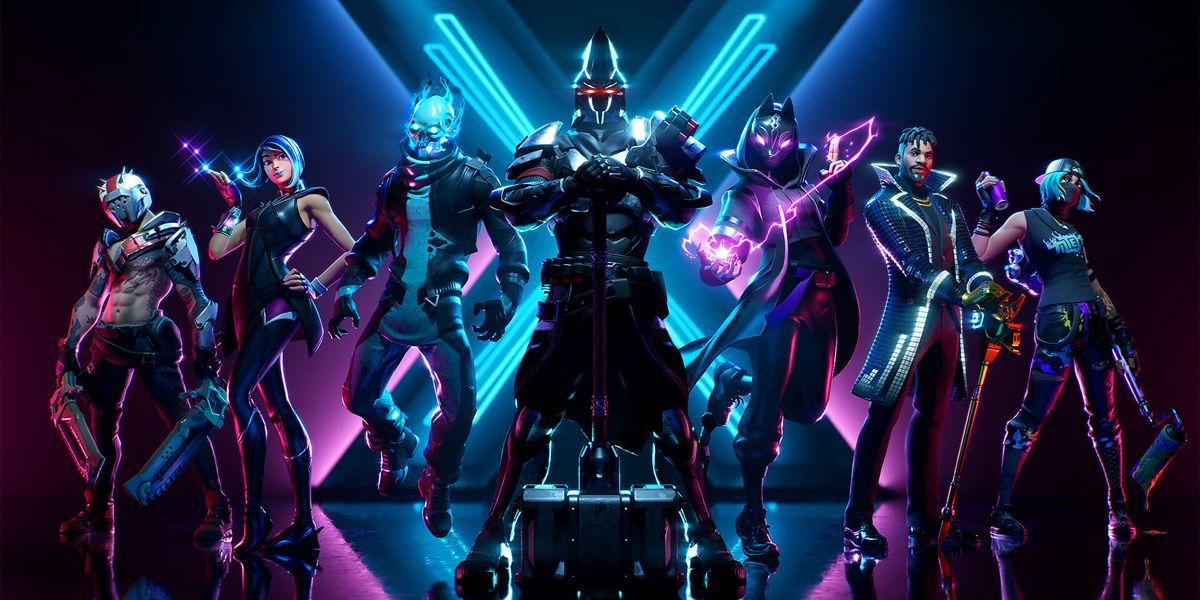 The 10th season of Epic Games' Fortnite launched Thursday, bringing along with it new challenges for players to accomplish to rank up Battle Pass tiers.
Week 1 of what's being referred to as "Road Trip" challenges will find players running all over the map in search of Drift-pained landmarks, racking up 250,000 trick points on a Driftboard, and much more. So let's break down this week of challenges, and the most efficient ways to complete the tasks.
RELATED: Fortnite: Who Is The John Wick-Inspired Hero (And Will He Return?)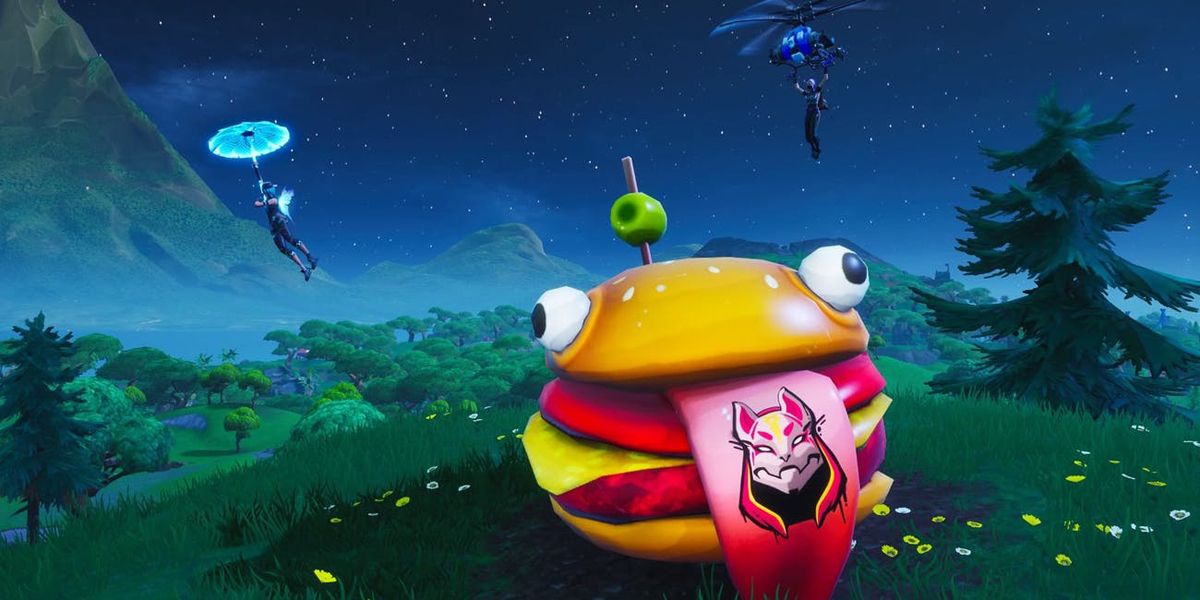 Week 1 kicks off with a challenge that sends players all over the map in search of Drift-painted landmarks. The Durr Burger can be found just outside of Pleasant Park, at the same location the rifts have been spawning since Season 5. Once completing that portion, you can head over to the desert biome to find the dinosaur, which makes it home south of Paradise Palms and east of Westworld.
Finally, to find the stone head statue, you will need to find a way to the frozen lake in the winter biome. Walk a few steps north of the location formerly known as Greasy Grove and the statue will become visible. You won't have to interact with any of the landmarks outside of walking by them.
RELATED: Fortnite Developer Epic Games Acquires Rocket League Studio Psyonix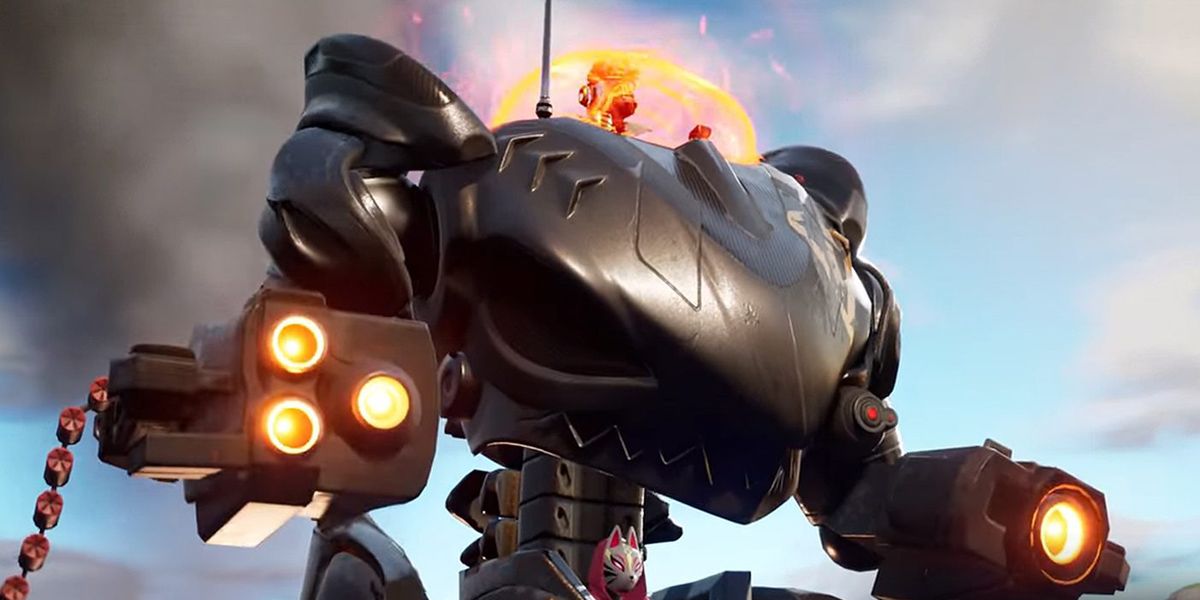 Every new season of Fortnite sees Epic Games make some significant changes to mobility. Season 10 is no exception, as the Baller, Quad Crasher, Slip Streams and Air Ships have all made their way into the vault. These alterations make this challenge all that much more difficult.
To complete this task, players will either have to fight other gamers for the use of the new B.R.U.T.E. mech suit, or else grab a Driftboard, which spawn at various locations on the map. From there, you can begin your search for enemies to inflict 200 damage too.
RELATED: Fortnite's Avengers: Endgame Mode Delivers Cap's Shield, Thor's Ax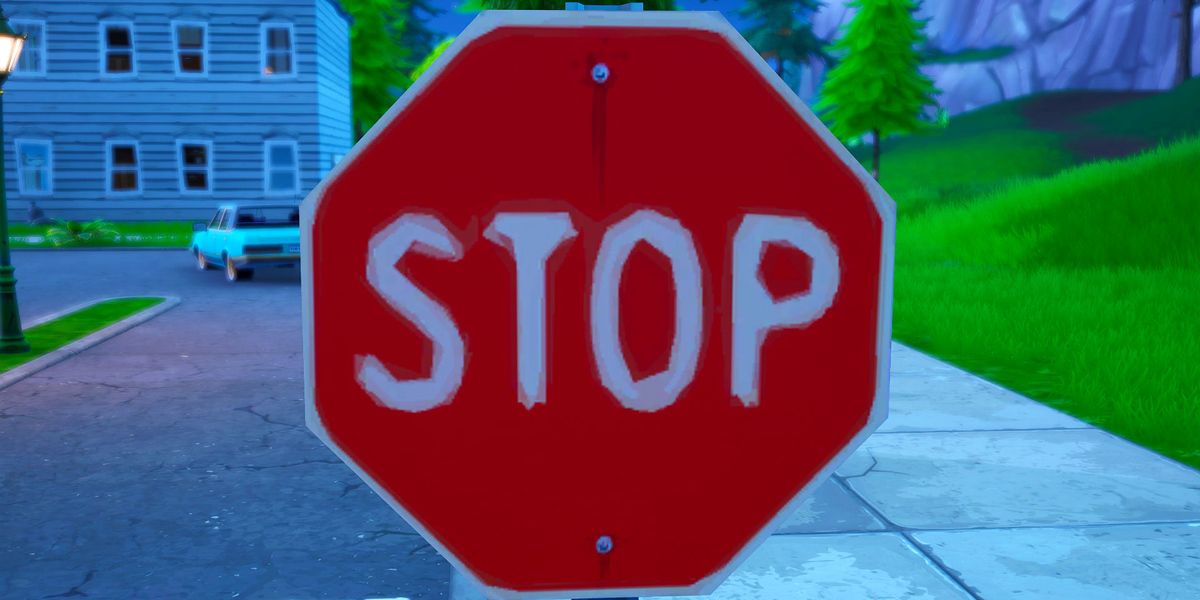 To accomplish this challenge, players will first need to equip the Catalyst skin, available by purchasing the Season X Battle Pass. Once the skin is locked in, you can queue into a match and begin your search for stop signs.
In places like Pleasant Park, where streets are plentiful, there's an abundance of stop signs just waiting for players to destroy them. Salty Springs, Mega Mall and Paradise Palms are spots that house their fair share, too. This objective may take a few games to complete, as other players are sure to be on the hunt for the signs.
RELATED: Fortnite CEO Believes Company Is The Next Facebook Or Google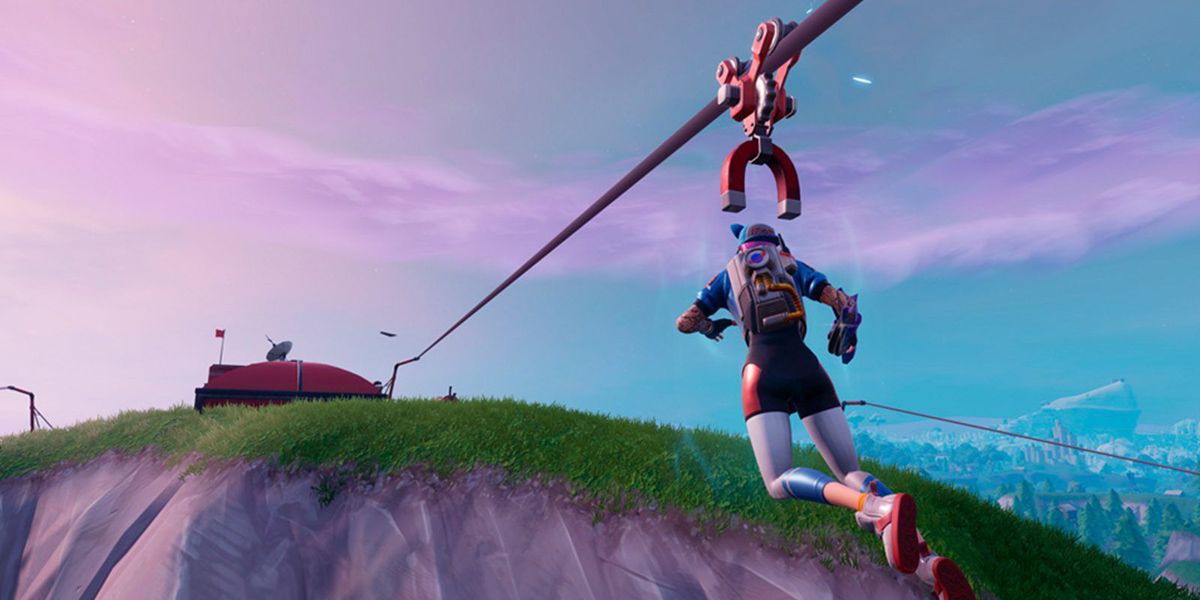 The new season sees the return of mundane challenges like riding zip lines. While easy on paper, the objective can become annoying to players, as it will require three matches to complete.
What may make this task more bearable is if it's paired with the Drift-painted challenge. Pleasant Park, the winter biome, and the area surrounding Paradise Palms are home to several zip lines. Given that it will likely take more than one game to complete the landmark challenge, using it as an opportunity to zip across the map seems like the right move.
RELATED: Fortnite: Everything You Need to Know About Season X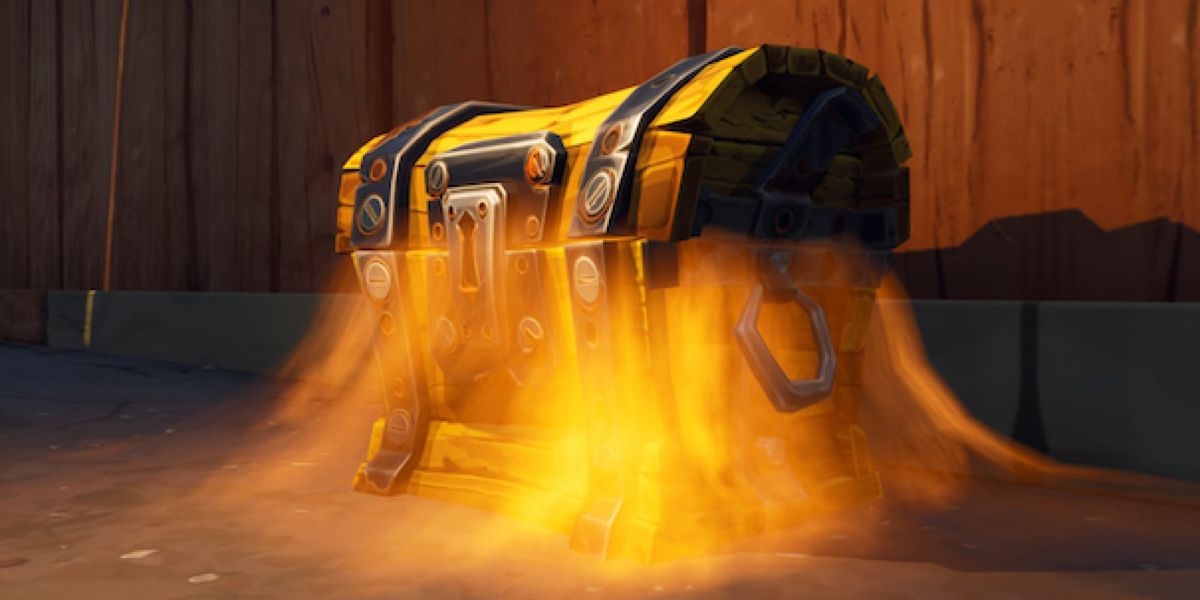 There are several locations on the map a player can land to get this challenge done quickly and efficiently. Dropping at the winter biome allows access to Happy Hamlet, Frosty Flight and Polar Peak, which are all a short distance from one another. These spots also have Driftboard spawns nearby so if the storm is on your tail, you won't be stuck away from the zone.
Another drop that won't take too much time, but could have more action, is landing Pleasant Park to grab your first chest and then rotating over to Junk Junction and Haunted Hills. The one issue with this scenario is there is minimal mobility on this side of the map, making escaping the zone more difficult.
RELATED: Fortnite Growth Results in Grueling Hours for Epic Games Employees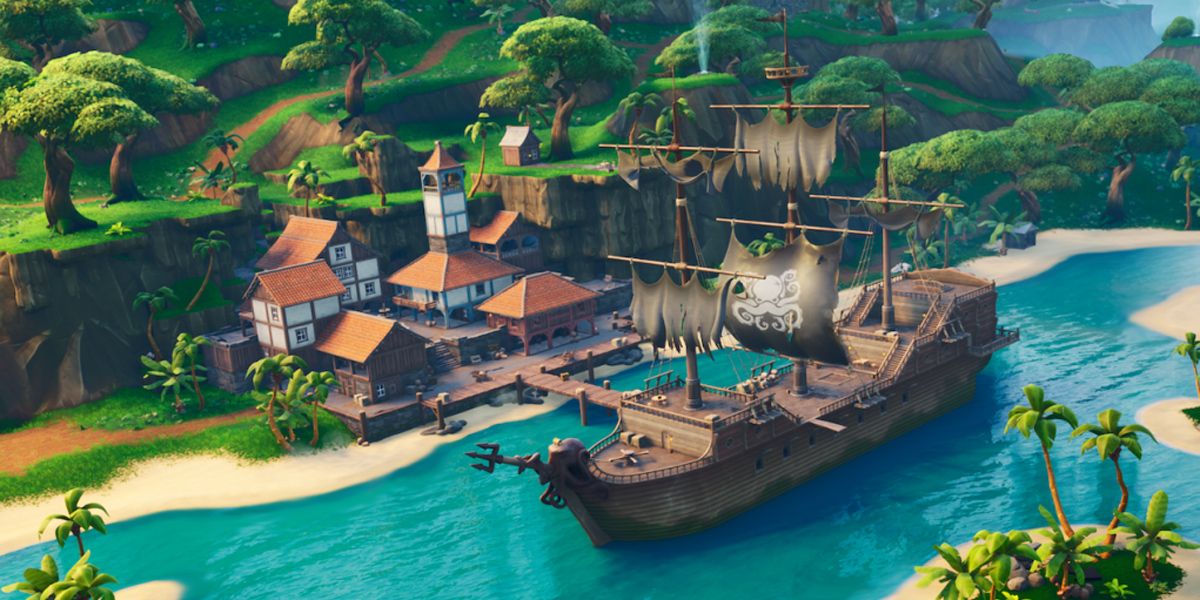 This challenge is another that's sure to cause frustration. Lazy Lagoon and Lucky Landing are at opposite ends of the Fortnite map, which means without a super-convenient zone, you won't find yourself naturally rotating to these two locations.
The easiest way to complete this task is to land at Lucky and immediately grab a Driftboard. At this point, you'll need to hightail it across the map and hope you don't get caught in the crosshairs of an enemy.
RELATED: Why Is Everyone Suing Fortnite?
As for the final challenge, Fornite has brought back an oldie but a goodie. Week 1 will see players knocking the rust off their Driftboard skills and attempting to collect 250,000 trick points. The best strategy may be to get some gnarly air as you glide across the map attempting to travel between Lucky Landing and Lazy Lagoon.
If you feel like getting this challenge done in one game, consider queuing into a match of Team Rumble and spending the whole game trying to collect the necessary trick points.
Once all of the challenges are complete, you will be able to prestige the challenges for an all-new set of even more difficult tasks. These objectives include heightened versions of the first week's challenges, including things like eliminating five opponents while riding a vehicle and destroying seven stop signs in one game with the Catalyst skin equipped. If you're the best of the best and complete the prestige set, you'll unlock a Drift variant of the Catalyst skin.
KEEP READING: Fortnite's Avengers Mode Has A Subtle Stan Lee Tribute