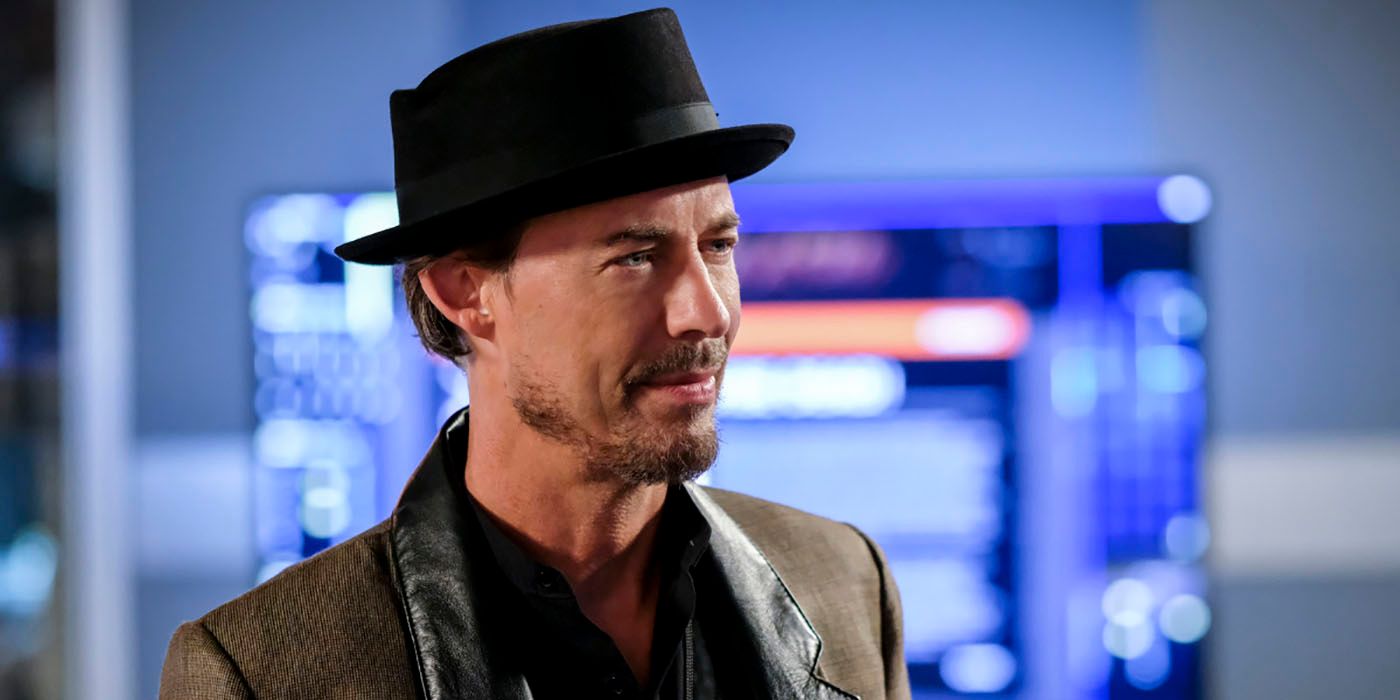 This fall, The Flash is going Indiana Jones for its latest version of Harrison Wells.
In a new set video that surfaced online, star Tom Cavanagh's stunt actor uses wires to swing in and meet Cisco Ramon and Iris West-Allen. This version of Wells wears an adventurer's typical ensemble: khaki pants, plain gray shirt, leather jacket and belts with lots of pouches. He appears to be hooked up to a parachute, and it's needless to say he takes Cisco and Iris by surprise with his sudden landing.
RELATED: The CW Not Planning to End More Arrowverse Shows Anytime Soon
"This newest edition of Wells will be a bit of a sensual... a bit of an adventurer, a swashbuckler," Cavanagh revealed at The Flash's Comic-Con International panel.
RELATED: The Flash Season 6 Will Bring Back Wally West's Kid Flash
This new Wells won't be the only character Cavanagh plays in The Flash Season 6. He will also reprise his role as Reverse-Flash, if not right away. Additionally, he will fill the role of Pariah, a character critical to the events of DC's Crisis on Infinite Earths.
"As part of 'Crisis on Infinite Earths' crossover, not only will Tom be playing the two characters we heard here, he will also be playing Pariah as part of the crossover," showrunner Eric Wallace announced at SDCC. "He works for the Anti-Monitor."
RELATED: The Flash Will Launch New Storytelling Format for Season 6
"In the original miniseries, it's Pariah who is very much integral in releasing the Anti-Multiverse," he continued. "For Tom to play such a pivotal character... it's just going to tear your guts out and make you cry." The reason behind Cavanagh's new role, which will be revealed at the end of the first arc of the season, will "lead up to a very, very big twist at the end of the Bloodwork case that launches 'Crisis."
Returning Tuesday, October 8 at 8 pm on The CW, The Flash stars Grant Gustin, Candice Patton, Carlos Valdes, Danielle Panabaker, Tom Cavanagh, Jesse L. Martin, Danielle Nicolet and Hartley Sawyer.