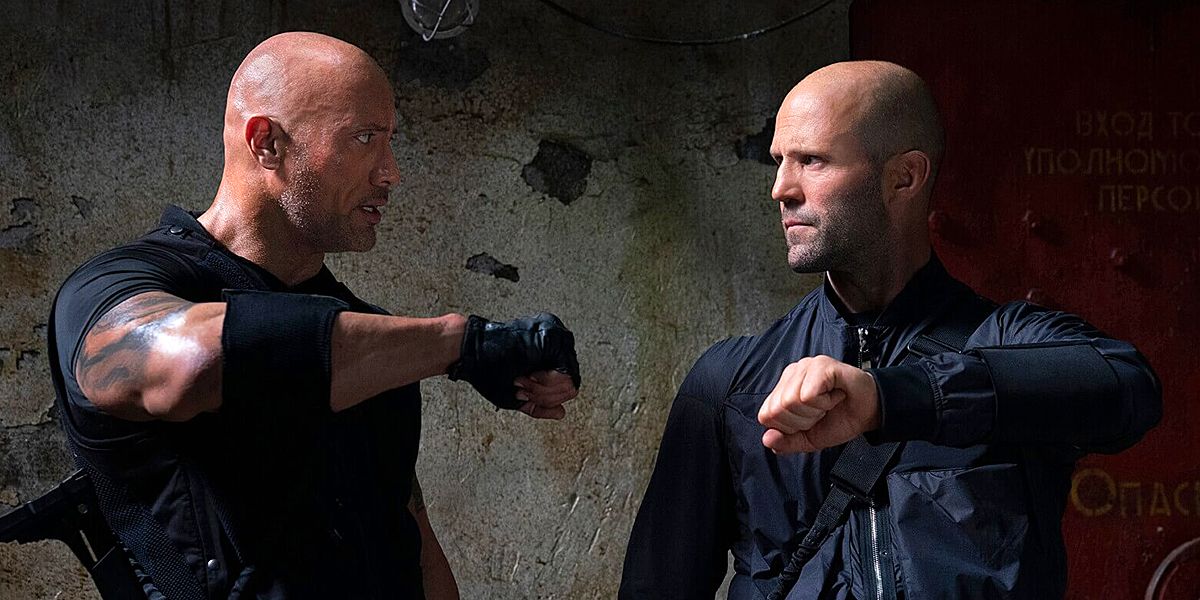 Last week, a report claimed Dwayne Johnson and other Fast and Furious stars have contract stipulations that limit the amount of damage they can receive in on-screen fight scenes. Now, Johnson himself has weighed in -- with a joke.
On Twitter, Johnson joked about the contract stipulations in response to a shot from Fast & Furious Presents: Hobbs & Shaw, which opened worldwide on Friday. "Jen!! This scene actually had me singing a karaoke song about Statham, called 'You're an asshole tonight and every night for that matter, so f*ck off' but it was deemed the same as 'losing a fight' which contradicted his contract stipulations so the scene was lifted," he wrote.
RELATED: Dwayne Johnson Reacts to Rob Liefeld's Idea For Deadpool Franchise Role
According to The Wall Street Journal, Johnson and co-stars Vin Diesel and Jason Statham hold certain contract stipulations for films within the Fast and Furious franchise. "According to producers and crew members on the films, Mr. Statham, 51 years old, negotiated an agreement with the studio that limits how badly he can be beaten up on screen," the report states. "Mr. Diesel, 52, has his younger sister, a producer on the films, police the number of punches he takes. And Mr. Johnson, 47, enlists producers, editors and fight coordinators to help make sure he always gives as good as he gets."
RELATED: Fast & Furious Writer Talks Chances of Franchise Heading to Space
Directed by David Leitch (Deadpool 2) from a script by longtime Fast & Furious veteran Chris Morgan, Fast & Furious Presents: Hobbs & Shaw stars Dwayne Johnson, Jason Statham, Idris Elba and Vanessa Kirby. The film is now in theaters worldwide. Fast & Furious 9 will be helmed by Justin Lin, who directed the third, fourth, fifth and sixth entries in the Fast & Furious franchise. The film is slated for a May 22, 2020 release.