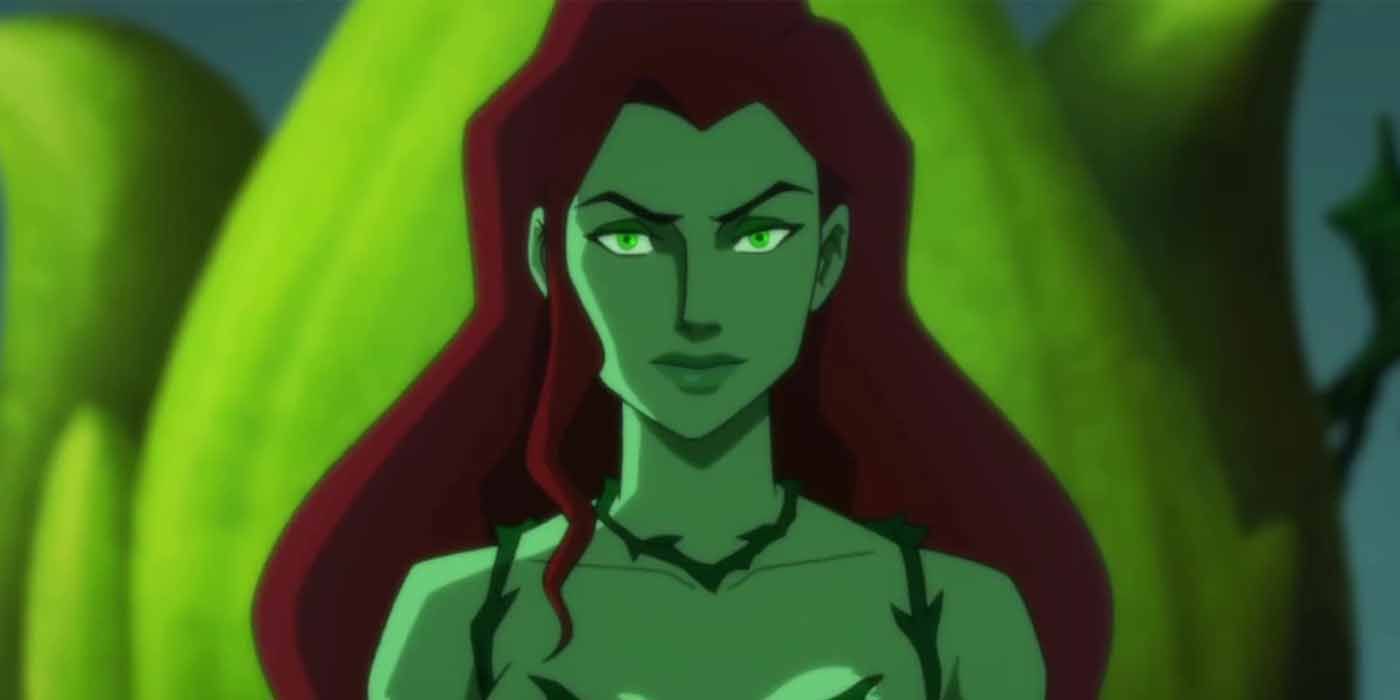 WARNING: The following article contains spoilers for Batman: Hush, now available on Digital HD, Blu-ray and 4K Ultra HD.
CBR has an exclusive clip from Warner Bros. Animation's latest DC film, Batman: Hush.
The clip begins with Poison Ivy basking in her latest score. However, she's soon approached by Hush, who threatens Ivy's plants before telling her he has a job that will pay 10 times what she just made. He then offers her a gift in the form of a box containing a glowing green object, and while we don't actually see what it is, fans of the comic book source material will no doubt know it's Kryptonite.
RELATED: Batman: Hush Gives Us the Weirdest Bruce & Damian Moment, Ever
While the movie and the comic have some notable differences, it isn't difficult to imagine what Ivy is capable of with Kryptonite in her possession.
Directed by Justin Copeland, Batman: Hush stars Jason O'Mara, Jennifer Morrison, Jerry O'Connell, Rebecca Romijn, Rainn Wilson, Sean Maher, Bruce Thomas, Stuart Allen, James Garrett, Maury Sterling, Geoffrey Arend, Vanessa Williams, Jason Spisak, Adam Gifford, Dachie Alessio, Peyton List and Tara Strong. The film is now available on Digital HD, Blu-ray and 4K Ultra HD.
KEEP READING: Batman: Hush Alters the Dark Knight's Relationship With Catwoman