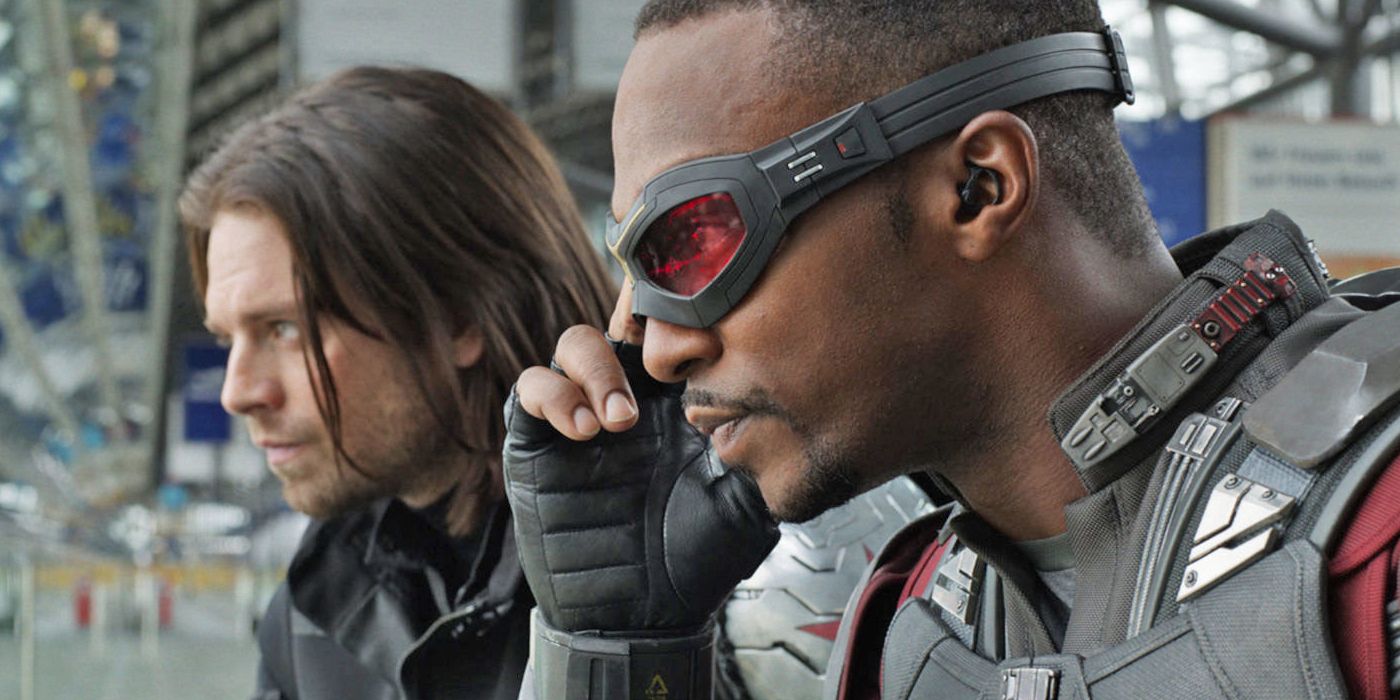 Disney+ is finally set to launch later in November, and it looks like it'll have plenty of marvelous surprises for fans upon launch.
When it was announced that Disney was seeking to develop its own streaming service, many were rightfully concerned as to whether or not it'd be worth it. Or, more importantly, if the service had anything to separate itself from its competitors. The latter, however, no longer appears to be an issue. Along with being the new home of Fox's The Simpsons, the Star Wars films and now all new releases from Marvel Studios, the streaming service will also include limited series that are sure to pull fans in. Among those, of course, are a handful from Marvel Studios, which will begin with The Falcon and the Winter Soldier. So, with the launch of Disney+ inching closer, we take a look at all of the Marvel content set to hit the streaming service -- and when.
RELATED: WandaVision Is 'Unlike Anything [Marvel] Has Done Before,' Feige Says
In recent years, Marvel Studios films were made available on Netflix as part of a deal between Disney and the streaming giant. That deal, however, ends with Captain Marvel, which will be available upon launch along with Iron Man, Iron Man 3 and Thor: The Dark World. Hitting the service shortly after its launch will be Avengers: Endgame. That film is slotted to hit Disney+ on Dec. 11.
Over the course of its first year, the Marvel Studios film library will continue to expand, including these seven titles: Ant-Man and the Wasp, Avengers: Infinity War, Black Panther, Captain America: The Winter Soldier, Guardians of the Galaxy, Iron Man 2 and Thor: Ragnarok. Unfortunately, exact days regarding when each film will hit the service have not yet been announced -- it's just expected that they'll become available sometime over the first year of Disney+.
Unlike the films, we do have a much clearer idea of when to expect Marvel's news shows to debut on the streaming service. During Marvel Studios' Phase Four presentation at Comic-Con International in San Diego earlier this month, Kevin Feige briefly broke down each series and hinted at when they'd debut. While many are eager to see what Marvel Studios has to offer on the smaller screen, the first project to hit the service will actually be Marvel's Hero Project, which will be available upon launch.
This series will be different from all of the other Marvel shows announced. For starters, it's a reality series that will showcase the remarkable, positive change several young heroes are making in their own communities. The kids featured on Marvel's Hero Project are being recognized for dedicating their lives to "selfless acts of bravery and kindness," and this series will serve as Marvel's way of celebrating them as the true superheroes of the world.
Following Marvel's Hero Project will be The Falcon and the Winter Soldier, which is slated to hit the service in Fall 2020. Filming on that project will begin this October and will follow Anthony Mackie's Sam Wilson as he takes over the Captain America mantle following the events of Avengers: Endgame. Joining Mackie in the series are Sebastian Stan (Winter Solider) and Daniel Brühl (Baron Zemo).
The third, and seemingly final, Marvel series to debut next year will be Marvel 616. This, like Marvel Hero Project, is very different from the titles we'll see from Marvel Studios. In Marvel 616 -- which is still the working title -- we'll explore the intersection between Marvel's rich legacy of stories, characters and creators and the world outside your window. It's an anthology documentary series that is set to be told through the lens of a diverse group of filmmakers, with each documentary set to take a deep dive into the "rich historical, cultural and societal context that has become inseparable from stories of the Marvel Universe." The series is slated for release in year one of Disney+.
RELATED: Hawkeye: Kate Bishop Gets the Spotlight with New Look at Logo
Moving into 2021, Marvel Studios will up its live-action series for Disney+ with the inclusion of WandaVision, Loki and Hawkeye. Also slated for release in 2021 is the animated series Marvel's What If...? which will bring back some of the Marvel Cinematic Universe's fan-favorites to offer up alternative takes on stories told within the MCU. Things will kick off in spring when both WandaVision, which connects to Doctor Strange Multiverse of Madness, and Loki make their debut. Those two projects will be followed by What If? in the summer, with Hawkeye finally introducing Marvel's new Hawkeye, Kate Bishop, in Fall 2021.
Up next for Marvel Studios is Black Widow, which is currently a month into production. That film is directed by Cate Shortland and stars Scarlett Johansson, David Harbour, Florence Pugh, O-T Fagbenle and Rachel Weisz. Black Widow will hit theaters on May 1, 2020 -- and upon home release, will be available on Disney+.
(via CNET)