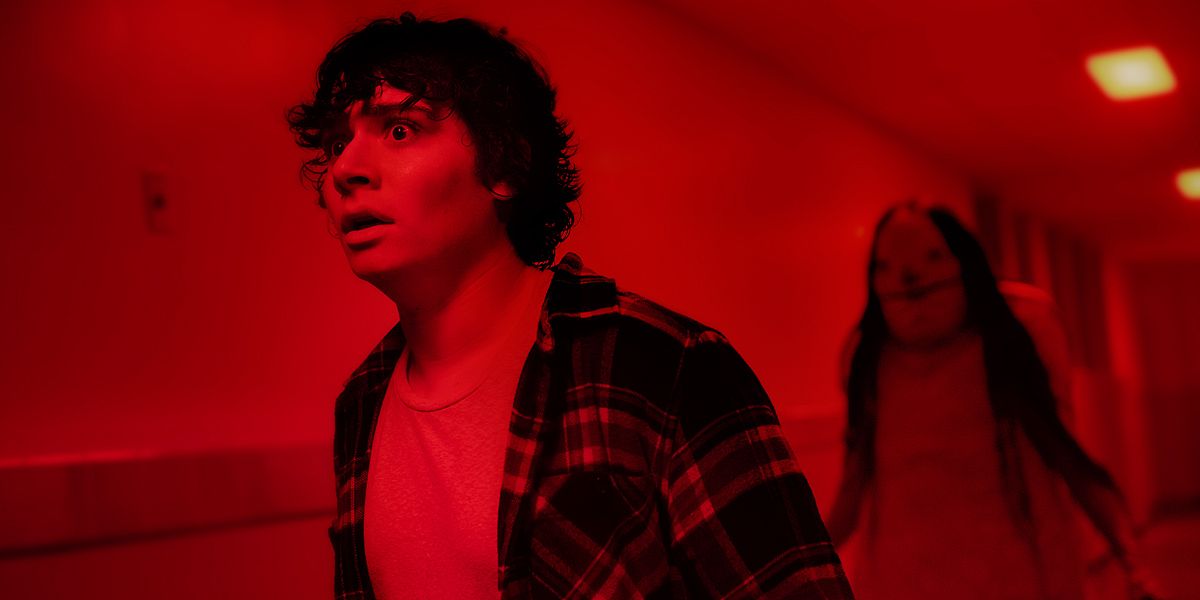 Entertaining, and terrifying, generations of children, author Alvin Schwartz's series of horror tales Scary Stories to Tell in the Dark has been brought to life in a new film produced by Guillermo del Toro and directed by André Øvredal, best known for the 2010 fantasy Trollhunter. The premise certainly lends itself to a franchise -- Schwartz wrote 82 short stories, after all -- therefore, a post-credits scene to set up a potential sequel would certainly make sense. But does the film have one?
Set in 1968 Mill Valley, Pennsylvania, a small town far removed from any political or social unrest of the era, Scary Stories to Tell in the Dark centers on the long shadow cast by the Bellows family, in whose mansion young Sarah adapted her tortured life into a series of, yes, scary stories. However, they become all too real for a group of teenagers who discover Sarah's book, written in blood, in the purportedly haunted Bellow mansion on the edge of town.
RELATED: The Jangly Man Is Coming in New Scary Stories to Tell in the Dark Trailer
Scary Stories to Tell in the Dark, by Schwartz and illustrator Stephen Gammell, debuted in 1981, drawing heavily from folklore and urban legends to spin tales like "The Hook," "The Ghost with the Bloody Fingers" and "The Babysitter." Two sequels, More Scary Stories to Tell in the Dark and Scary Stories 3: More Tales to Chill Your Bones, followed in 1984 and 1991. Collectively, they've sold more than 7 million copies worldwide, despite -- or perhaps because of -- frequent criticism by parents and activist groups that the books are inappropriate for children.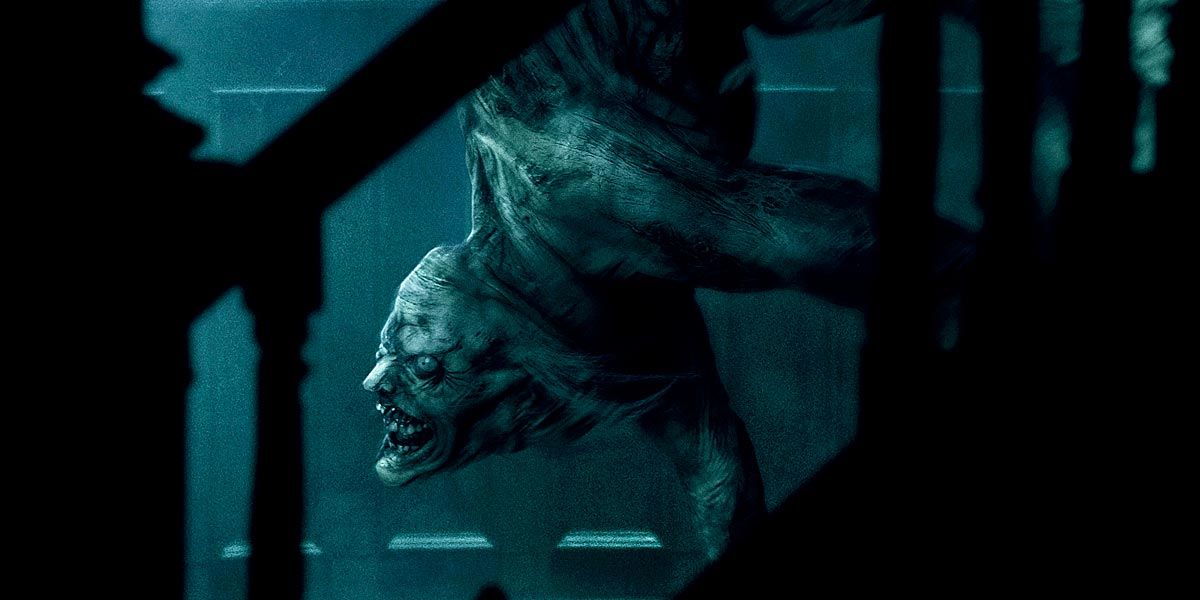 With so much material from which to borrow, Del Toro, Øvredal & Co. could throw in another scare, or a teaser, after the credits begin to roll. But do they? The answer is, no, they do not. There is no post-credits scene.
That means you're safe to head for the parking lot once the credits begin to roll. Just be sure to check beneath the car and, more importantly, in the back seat.
With its PG-13 rating, Scary Stories is project to earn between $14 million and $19 million domestically this weekend, which would place it behind fellow new release Dora and the Lost City of Gold. Early reviews may give the film a slight boost, as Scary Stories to Tell in the Dark currently holds an 82 percent critics' score on Rotten Tomatoes.
Directed by André Øvredal, Scary Stories to Tell in the Dark stars Zoe Colletti, Michael Garza, Gabriel Rush, Austin Abrams, Dean Norris, Gil Bellows, Lorraine Toussaint, Austin Zajur and Natalie Ganzhorn. The film opens Friday nationwide.
KEEP READING: Scary Stories to Tell in the Dark Debuts First Chilling Trailer