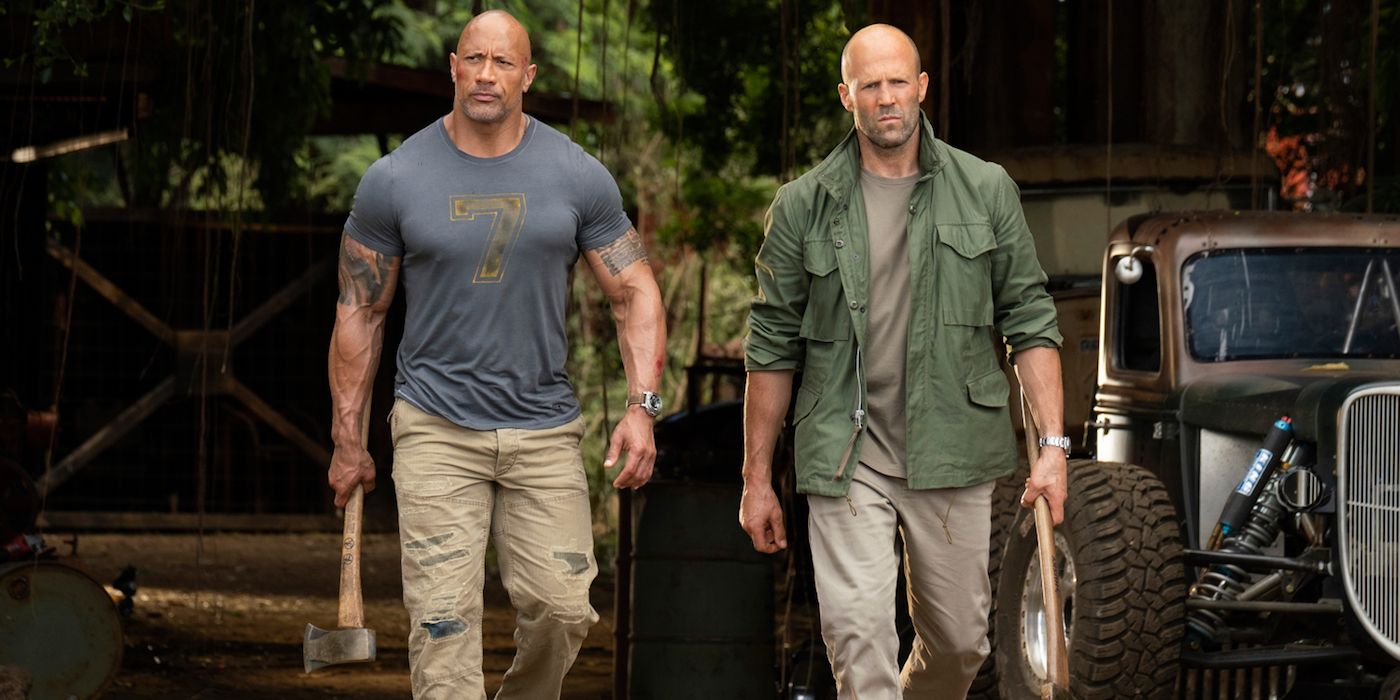 WARNING: The following article contains spoilers for Fast & Furious Presents: Hobbs & Shaw, in theaters now.
Those who've seen Hobbs and Shaw know that Deadpool himself, Ryan Reynolds, has one of the film's funniest cameos.
Dwayne "The Rock" Johnson discussed working on ideas with Reynolds for his cameo in an interview with MTV. "Ryan is a brilliant writer," Johnson said. The cameo featured Reynolds portraying Hobbs' former partner during a comedic scene which Johnson said caused some of the loudest laughs from audience members.
RELATED: Hobbs & Shaw Speeds Towards a Strong Opening Weekend
Johnson was then asked who would win in a fight between Deadpool and Hobbs, to which he replied, "I would have to say, pre-tequila, Deadpool." At first, the actor said Hobbs would win after he's had too much tequila, but quickly changed his answer. "Well it might be Deadpool too. Deadpool's a badass."
Johnson will be starring alongside Reynolds and Gal Gadot in the upcoming Netflix film, Red Notice. The film was originally planned to be released by Universal Pictures on Nov. 13, 2020, but has since been acquired by Netflix. An official release date for the film has not been confirmed.
RELATED: Hobbs & Shaw's Ending Was Changed At the Last Minute
Directed by David Leitch (Deadpool 2) from a script by longtime Fast & Furious veteran Chris Morgan, Fast & Furious Presents: Hobbs & Shaw stars Dwayne Johnson, Jason Statham, Idris Elba and Vanessa Kirby.