SPOILER WARNING: The following article contains major spoilers for DCeased by Tom Taylor and Trevor Hairsine.
DCeased has already claimed a lot of high-profile characters. In the out-of-continuity miniseries, a zombie apocalypse came to the DC Universe in the form of Darkseid's Anti-Life equation. Almost immediately, it took one major hero, who made a surprising exit early on in the series.
That hero, of course, was Batman, who became a victim in the first issue. Taylor explained the Dark Knight's early departure when asked how he decided which characters would die and who would survive.
RELATED: Batman's Chosen Successor ISN'T Dick Grayson
"It hinges on moments and who I want to see survive," Taylor said on DCComics.com. "As soon as people started to hear about this, everyone just assumed that Batman would come and have some sort of plan to save the day. Sorry! We killed him at the end of issue #1."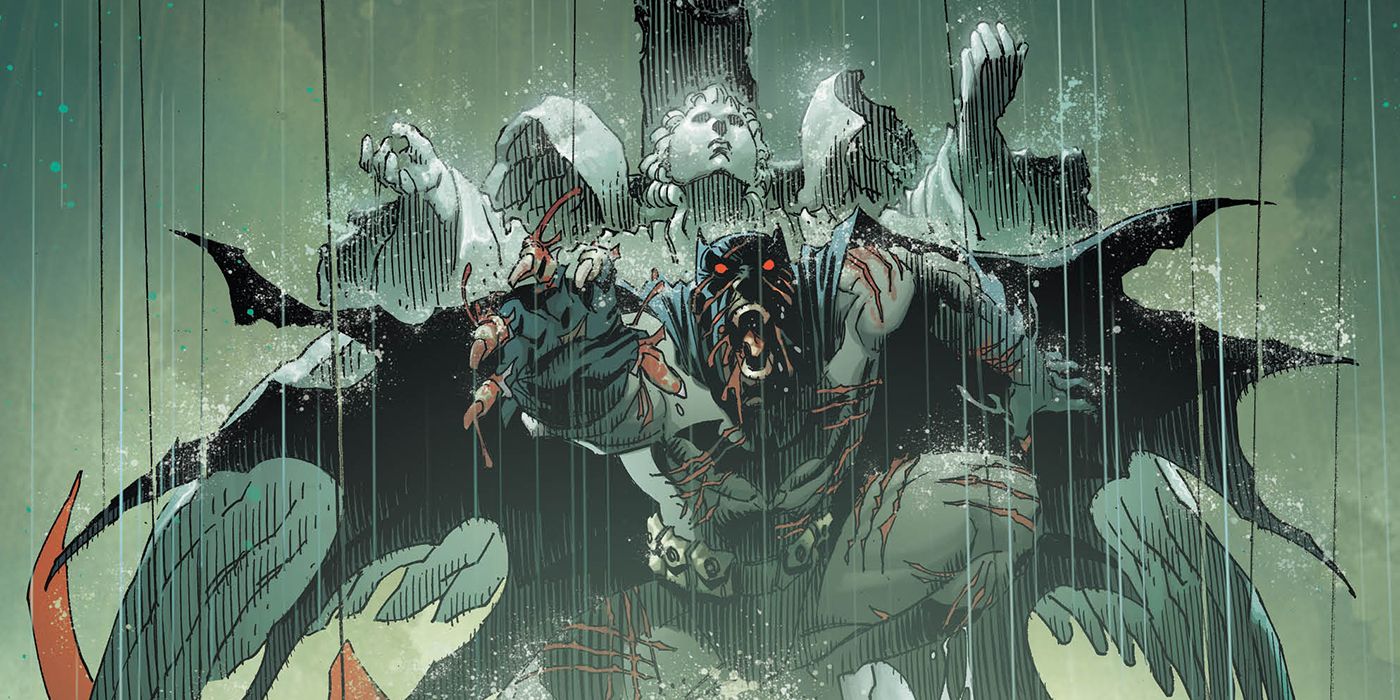 "We wanted to destroy expectations with this book and have real shocks and stakes," Taylor said. "We didn't want to fall into any of those comfort zones that people may have seen in DC comics before. Even the Trinity isn't safe. In this book, anyone can be taken off the table."
RELATED: DCeased #5 Variants Hint at Another Major Zombified Hero
Batman wasn't quite killed right away. He managed to temporarily stave off the infection via one of Mr. Freeze's cryogenic suits. By the end of the second issue, though, the Dark Knight had succumbed and was taken down by Alfred before he became a threat.
DCeased #4 is on sale now.