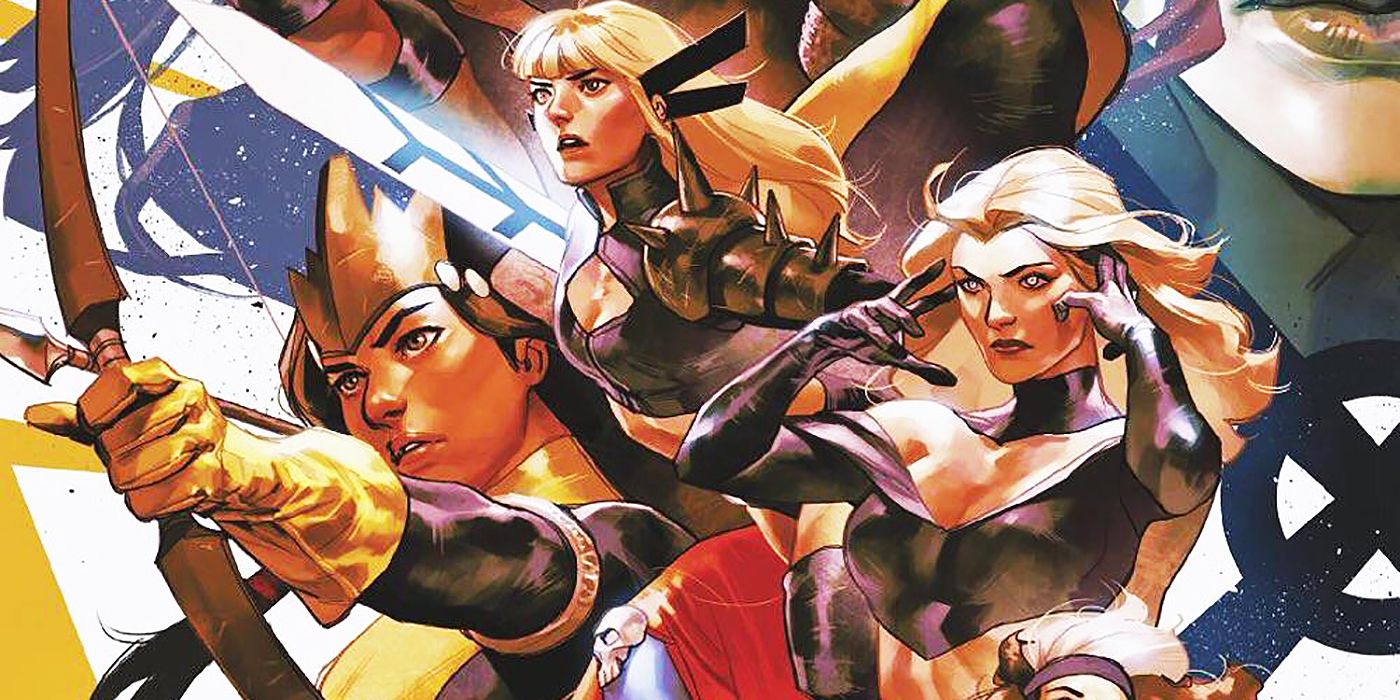 The first Wednesday of August is bountiful with wondrous comic book treasures. From DC, "City of Bane" rolls on in Batman, answering questions and shifting power dynamics in Gotham City. Gerard Way's version of the weirdest superhero team in the world also continues in Doom Patrol, introducing new characters and huge, weird problems.
Image Comics debuts a new ongoing series that is as surreal as it is seedy. Marvel touches a lot of milestones: we see the release of a story 30 years in the making, the beginning of a Lovecraftian nightmare, and lastly a change to X-Men history that could change Marvel Comics forever.
6

Batman #76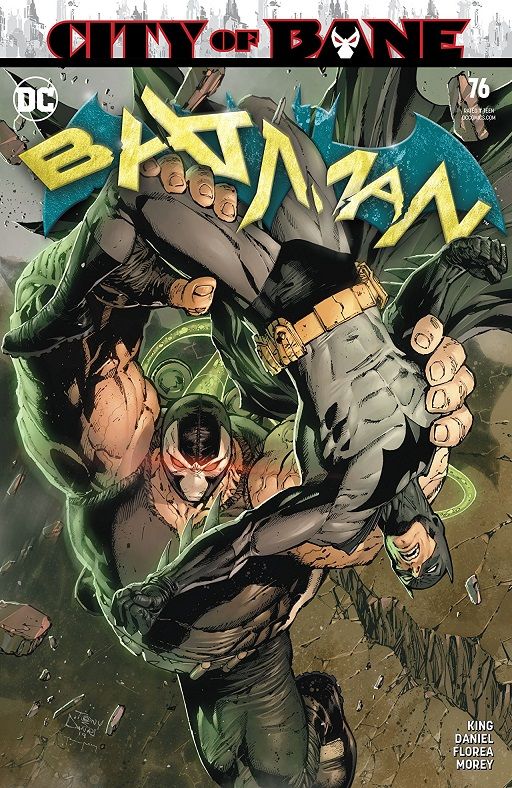 By: Tom King, Tony S. Daniel, Sandu Florea, Norm Rapmund, Tomeu Morey, and Clayton Cowles
The version of Gotham City being shaped in the pages of Batman #76 is as fascinating as it is deeply upsetting. Things have changed for the worse in Bruce Wayne's fair city. His father and Gotham Girl are picking up slack with Batman is down for the count, and how the villains of Gotham have organized is troubling at best.
Tom King and Tony S. Daniel continue the epic story arc "City of Bane" and while another layer has been peeled back to reveal rotten fruit beneath it, there is a glimmer of hope as the march towards the inevitable confrontation Batman has been leading to since the beginning continues.
5

Doom Patrol: Weight of the Worlds #2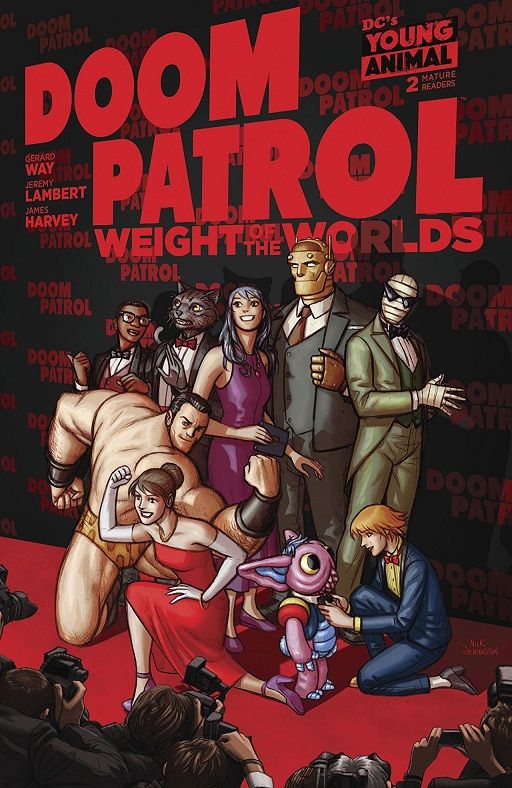 By: Gerard Way, Jeremy Lambert, and James Harvey
It might be hard to imagine, but Doom Patrol: Weight of the Worlds #2 might be the silliest issue since the title relaunched in 2016, but it's also one of the best. There is a madcap procedural tone to this issue that is wonderful. One issue of this series covers events that most comics would take entire volume to tell.
Gerard Way and James Harvey have given another great issue to people who are willing to embrace the outrageous and bizarre in their comics. But make no mistake about it, Doom Patrol: Weight of the Worlds #2 is a superhero comic. But instead of stopping bank robbers and crooks in dark alleys, this team deals in the abstract.
4

Coffin Bound #1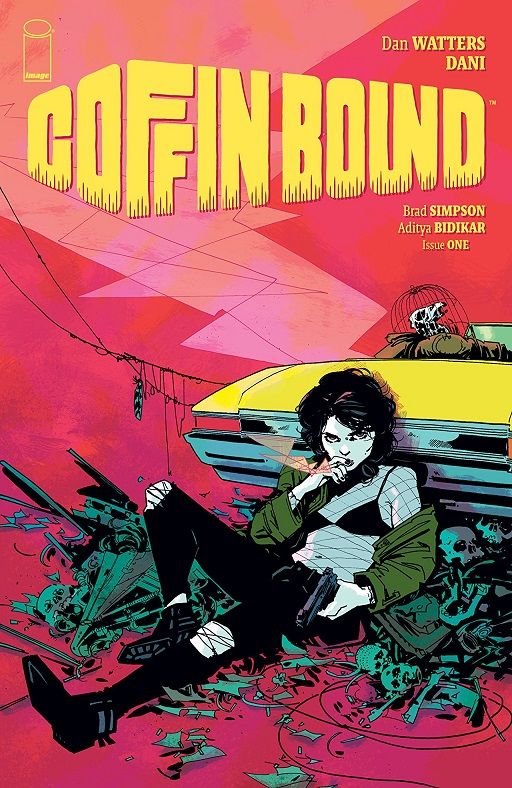 By: Dan Watters, Dani, Brad Simpson, and Aditya Bidikar
Coffin Bound #1 might the most exciting new series Image Comics has debuted this year so far. It's bizarre, intoxicating, and endlessly beautiful thanks to Dani's stellar artwork. Writer, Dan Watters' script is cryptic enough to keep us coming back for more, but it's also lively in its scope and characterization.
We get everything we need to know about Izzy Tyburn pretty early one in terms of "who" she is, but they "why" is coyly avoided. Coffin Bound #1 has its hooks in us and we can't wait to see what's next for Izzy and her skeletal bird sidekick (don't ask).
3

Absolute Carnage #1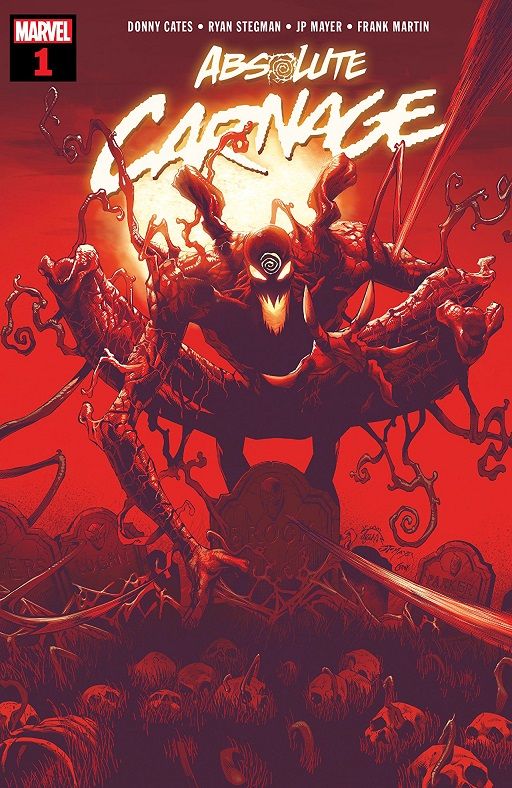 By: Donny Cates, Ryan Stegman, JP Mayer, Frank Martin, and VC's Clayton Cowles
Absolute Carnage #1 is an absolute blast, and it might be the best bang for your buck on the shelf this week. Yes, this price tag is higher than anything else next to it, but nothing else on the shelf is quite as insanely satisfying and exciting.
Writer Donny Cates (Guardians of the Galaxy) and artist Ryan Stegman (The Superior Spider-Man) have forged an amazing version of a character who comic fans in the '90s loved into a horror-filled Lovecraftian nightmare that should have been explored decades ago. Absolute Carnage #1 is simply fantastic and as long as you have a strong stomach, it's a sight to behold.
2

House of X #2
By: Jonathan Hickman, Pepe Larraz, Marte Gracia, VC's Clayton Cowles, and Tom Muller
What did we just read? House of X #2 might be the most revolutionary issue in the X-Men comic book canon in over a decade. It's an issue that is almost impossible to talk about without completely spoiling why it's so important, so let's just say this is a must read for fans, and no, you won't see this coming.
The way in which writer Jonathan Hickman and artist Pepe Larraz have redefined the mutant landscape (as well as the Marvel Comics landscape) in just one issue might be unparalleled. What's even wilder is that it all it all hinges on one big change to a character who becomes the linchpin of everything we know.
1

Sensational Spider-Man: Self-Improvement #1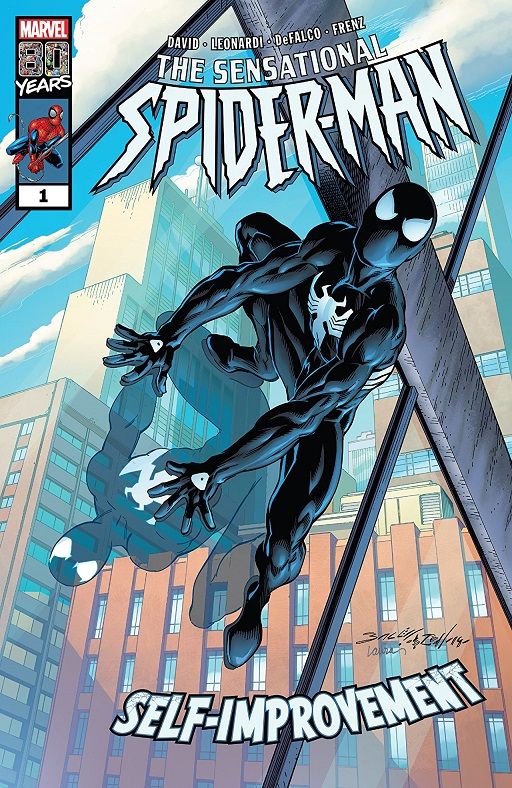 By: Peter David, Randy Schueller, Rick Leonardi, Victor Olazaba, Rachelle Rosenberg, Tom DeFalco, Ton Frenz, Sal Buscema, Chris Sotomayer, VC's Travis Lanham, Mark Bagley, John Dell, and Laura Martin
Before Spider-Man donned his iconic black costume in the pages of Secret Wars, a fan named Randy Schueller pitched Marvel a version of the same outfit. Jim Shooter loved the idea, paid Schuller $220, and offered him to write the story. Sadly, nothing came to fruition.
Fast forward more than 30 years later, and now, we finally get the story Schueller pitched. The end result is a bit of a mixed bag, but seeing the story come to life is exciting, especially when greats like Peter David and Rick Leonardi are working on it.
NEXT: The 10 Best Anime Funko Pops Ever Made, Ranked
We hope you like the items we recommend! Comic Book Resources has affiliate partnerships, so we receive a share of the revenue from your purchase. This won't affect the price you pay and helps us offer the best product recommendations.