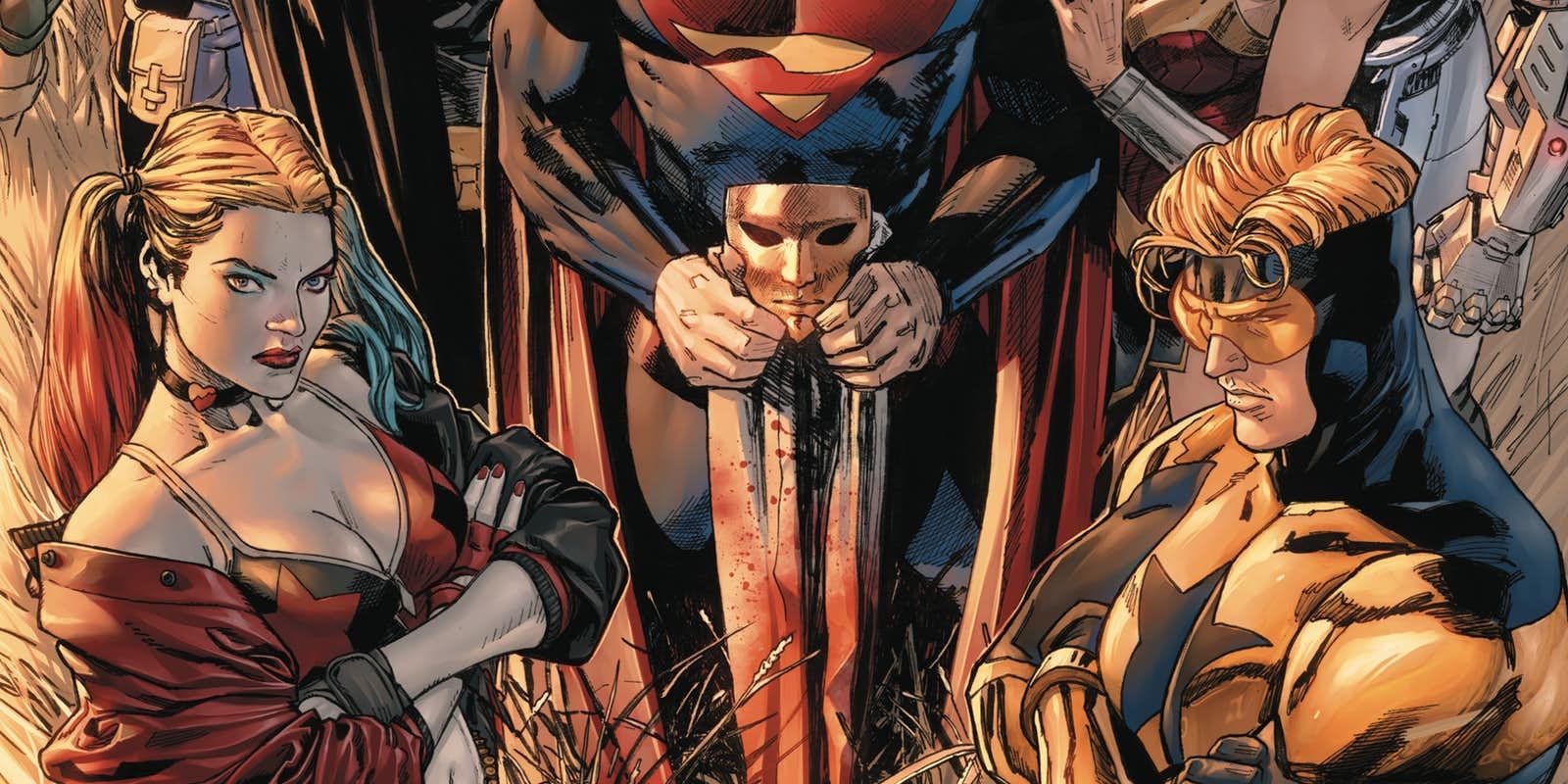 Heroes in Crisis artist Clay Mann shared rejected concept art teasing some potentially major redesigns for Harley Quinn.
Posting the designs to Twitter, Mann wrote, A" year ago today I tried to get a new look for Harley in HIC when she teams up with Batgirl. I was told 'no.' Snuck the collar in anyway." The two redesigns appear side-by-side. In both, Harley can be seen with white face makeup, black lipstick, a red domino mask, a red top with a white collar, black leggings and red fingerless gloves. She's also got her signature bat as a weapon. However, one of the designs features Harley wearing a headdress, while the other has her in a bomber jacket and belt, with her blonde hair in pigtails.
RELATED: Tom King, Mitch Gerads React to Heroes in Crisis Backlash
Heroes in Crisis, which was written by Mister Miracle scribe Tom King, ran from September 2018 until May 2019. The murder-mystery saw Batman, Superman and Wonder Woman setting up a rehabilitation center called Sanctuary in order to help superheroes dealing with trauma. However, several patients are killed, leading Booster Gold and Harley Quinn to investigate. The book's final issues revealed Wally West was actually behind the deaths at Sanctuary.
Mann's work includes such titles as Batman, Trinity, X-Men, Gambit and Action Comics.
KEEP READING: EXCLUSIVE: Harley Quinn and Poison Ivy Series Spins Out of Heroes in Crisis