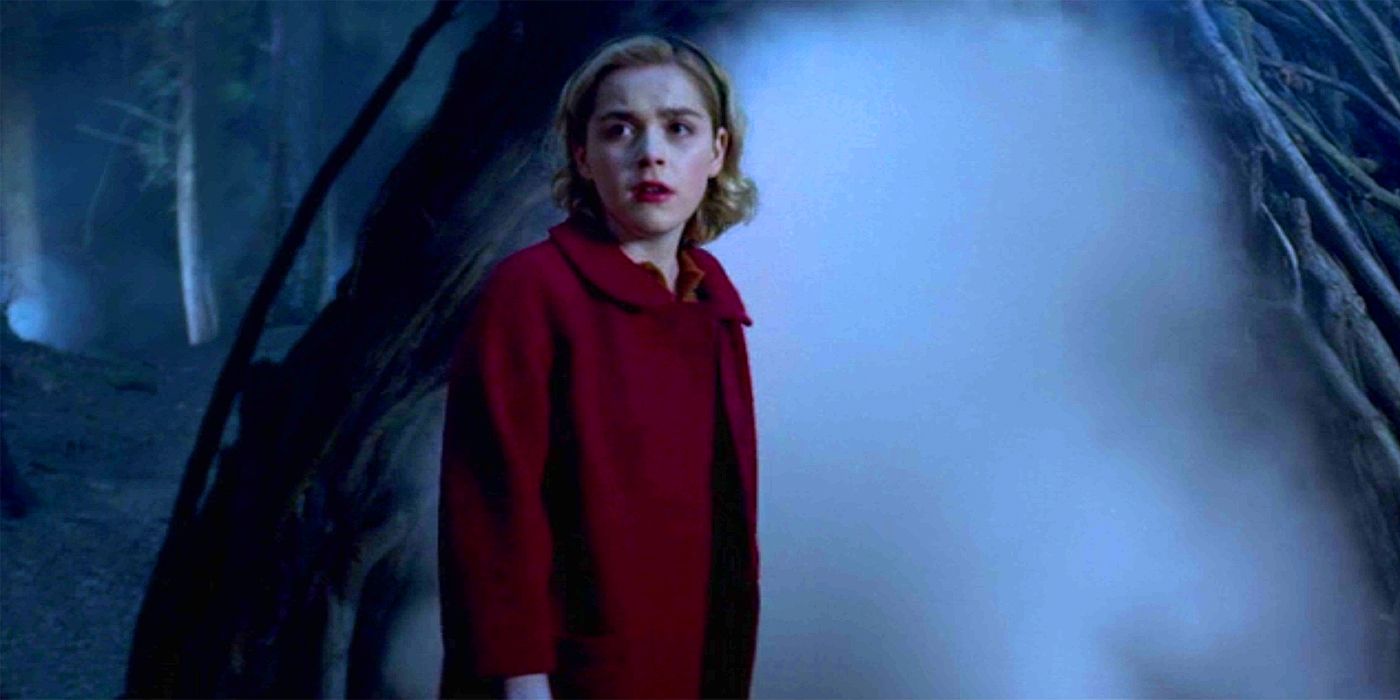 WARNING: The following article contains spoilers for Chilling Adventures of Sabrina Season 2, streaming now on Netflix.
Season 2 of Chilling Adventures of Sabrina had ended with the cliffhanger of Sabrina Spellman's boyfriend Nick Scratch sacrificing his body as a vessel to imprison the Dark Lord and save Greendale. As Lilith took over the coven, Sabrina vowed to venture into Hell with her mortal friends to rescue Nick.
While appearing at the summer Television Critics Association press event, showrunner Roberto Aguirre-Sacasa confirmed the upcoming third season will indeed take place in Hell.
RELATED: Chilling Adventures of Sabrina: Riverdale Star Reveals BTS Involvement
"I think it's safe to say that we are going to Hell," admitted Aguirre-Sacasa in an interview with TheWrap. "We're going to Hell. It's very fun. It's very fun. It's dangerous, but it's really fun."
Season 3 of the hit Archie Comics adaptation is currently in the middle of principal photography though Aguirre-Sacasa is unsure if it will be released by Netflix this October like its first season.
RELATED: Chilling Adventures of Sabrina's OTP Is No Longer Sabrina & Harvey
"We are writing Episode 8, we are starting to shoot Episode 6, so we're nearing the halfway mark," explained Aguirre-Sacasa. "And that's been going great, I'm really proud of those episodes, they're really, really fun."
Chilling Adventures of Sabrina stars Kiernan Shipka as Sabrina Spellman, Ross Lynch as Harvey Kinkle, Michelle Gomez as Mary Wardwell/Madam Satan, Jaz Sinclair as Rosalind Walker, Lachlan Watson as Susie Putnam, Chance Perdomo as Ambrose Spellman, Lucy Davis as Hilda Spellman and Miranda Otto as Zelda Spellman. Parts 1 and 2 are currently streaming on Netflix.