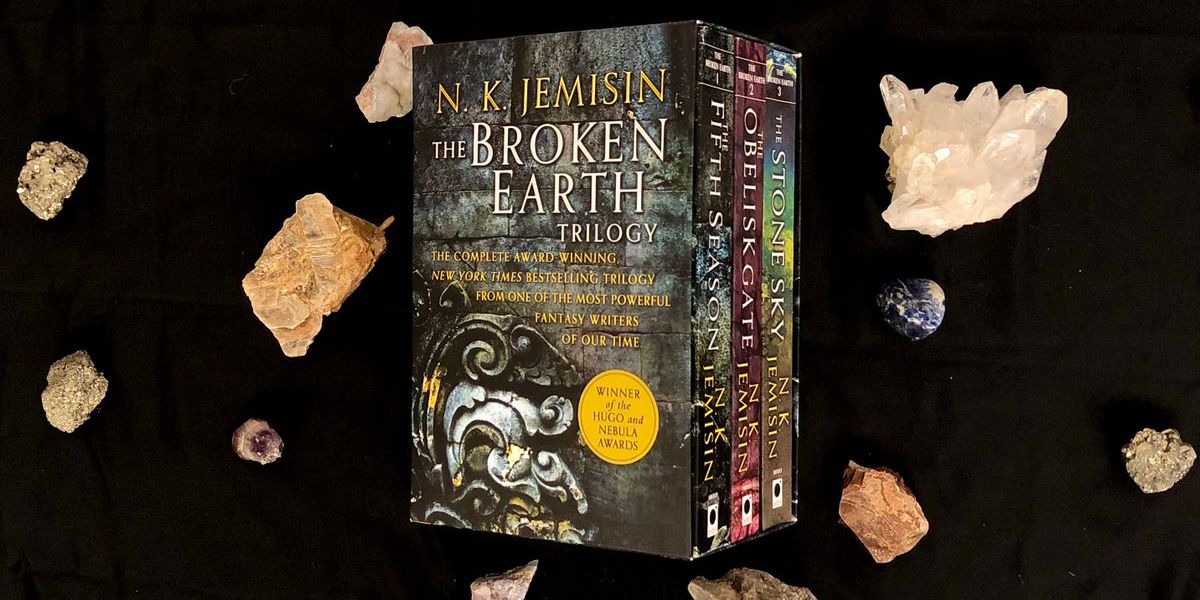 Celebrated sci-fi trilogy Broken Earth is coming to a tabletop near you. Game publisher Green Ronin will adapt all three novels -- The Fifth Season, The Obelisk Gate and The Stone Sky -- into a roleplaying game.
Green Ronin Publishing recently signed a licensing agreement with author N.K. Jemisin to create a series of roleplaying games based on the Hugo Award-winning series. "The world-building in the Broken Earth Trilogy is incredible and ripe with roleplaying possibilities. More than that, the books are searingly relevant to the current state of our world and we hope the game gives people the opportunity to explore the issues and themes the novels handle so deftly," the company's president Chris Pramas said in a statement.
RELATED: Games to Look Forward to For the Rest of 2019
Jemisin will play a key role in transitioning her work from page to game. "I've heard from many of my readers that they're fascinated enough by the world of the Broken Earth that they'd like to visit it (nobody wants to live there tho!) and now they'll get their chance," she said. "I'll be working with Green Ronin to try and make sure the spirit and feel of the books is rendered successfully in this new form."
The trilogy takes place on the super-continent The Stillness, where catastrophic disasters known as Seasons leave humanity on the brink of extinction. Humanity struggles to survive in "Comms" to rebuild civilization. While humanity's survival hangs in the balance, a fantastical group known as "orogenes" emerge. Gifted with special powers, orogenes are taken as children to be trained by an organization known as the Fulcrum.
RELATED: Amazon Is Developing a Free To Play Lord of the Rings MMO
Green Ronin will publish The Fifth Season RPG in fall 2020. Tanya DePass and Joseph D. Carriker will co-develop the game.
via The Verge