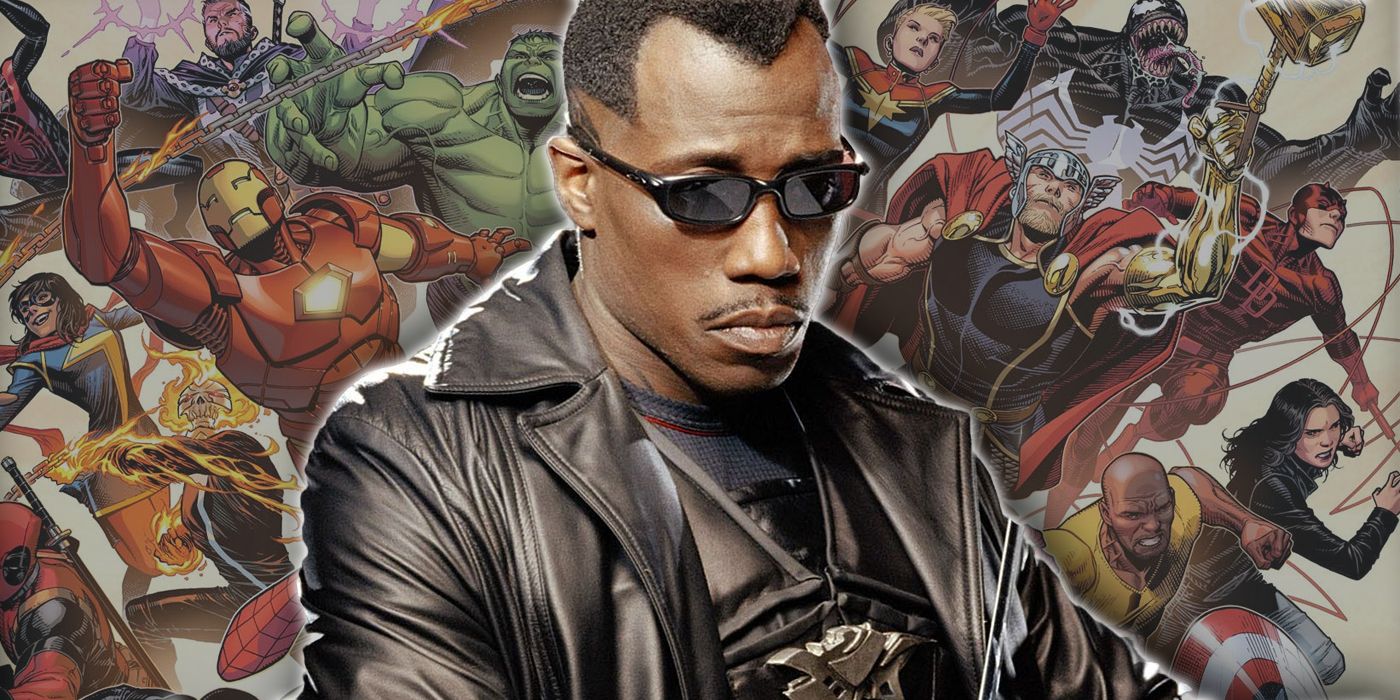 With the recent announcement that Mahershala Ali will play Blade the Vampire Hunter in the Marvel Cinematic Universe, one of Marvel's premier supernatural heroes is set to get a new lease on life. While he's been a part of the Marvel Universe for well almost 50 years, he didn't really hit his stride until being portrayed by Wesley Snipes in the 1998 film Blade.
After that film gave Marvel its first real movie success, Snipes would go onto portray the character for two more movies, and his version of Eric Brooks has shaped the character more than any other. Despite the success of these movies and a solid early comic book history, Blade's solo cinematic success never really translated into the comic book Marvel Universe, where he's remained a perennial supporting player instead of a solo superstar.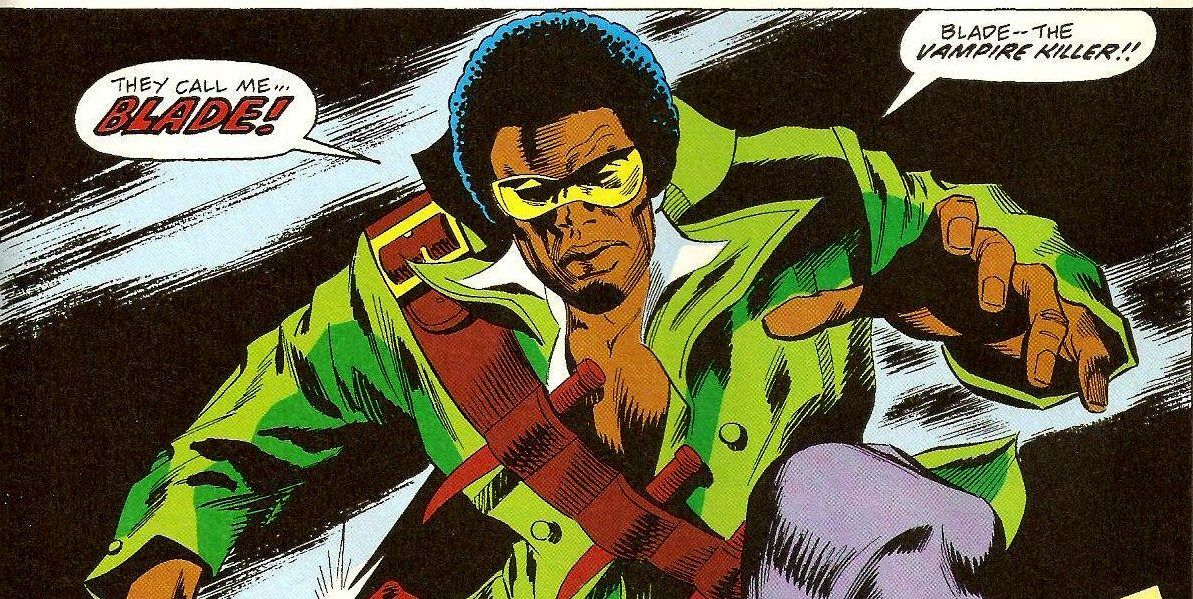 Created by Marv Wolfman and Gene Colan, Blade first appeared in 1973's The Tomb of Dracula #10 and appeared intermittently throughout the series. With a resembelance to that era's celebrities like Jim Brown, Blade could both sense supernatural forces, and was also immune to vampires. Since his mother being attacked by the villainous vampire Deacon Frost during his birth, Blade had gifts that he used to combat supernatural forces, namely the bloodsuckers that had killed his mother.
While Blade was just a part of that title's larger ensemble, he was already something of a standout. Despite Wolfman's retroactive dislike of the initially "blaxploitation" dialogue, much of this would inform the portrayal in the Wesley Snipes films.
RELATED: MCU's Blade is the Final Stake in the Heart of Marvel's Netflix Series
Before making multimedia appearances in the 90s, Blade bounced around Marvel titles in various minor roles during the 1970s. While Luke Cage and Iron Fist were inspired by the blaxploitation and Kung Fu movie craze of that era, Blade and Ghost Rider rode the wave of gory, exploitative horror movies. Along with a few appearances in Marvel Preview, he also appeared in Vampire Tales, where he had his first solo story. His interaction with the wider Marvel Universe would come in Adventure Into Fear #24. There, he would fight Spider-Man villain Morbius, a vampire created through scientific instead of supernatural means.
After a new Ghost Rider series starring Danny Ketch as the Spirit of Vengeance was a success, Marvel launched the Midnight Sons imprint to highlight its horror and supernatural characters. Blade had a starring role in Nightstalkers before starring in his own short-lived series.
Another horror wave would hit Marvel Comics in the 1990s, fueling renewed popularity for Ghost Rider. This lead to the "Midnight Sons" imprint, which focused on horror and supernatural characters. This era would also give Blade his first eponymous mini-series': Blade: The Vampire Hunter, Crescent City Blues, and Sins of the Father.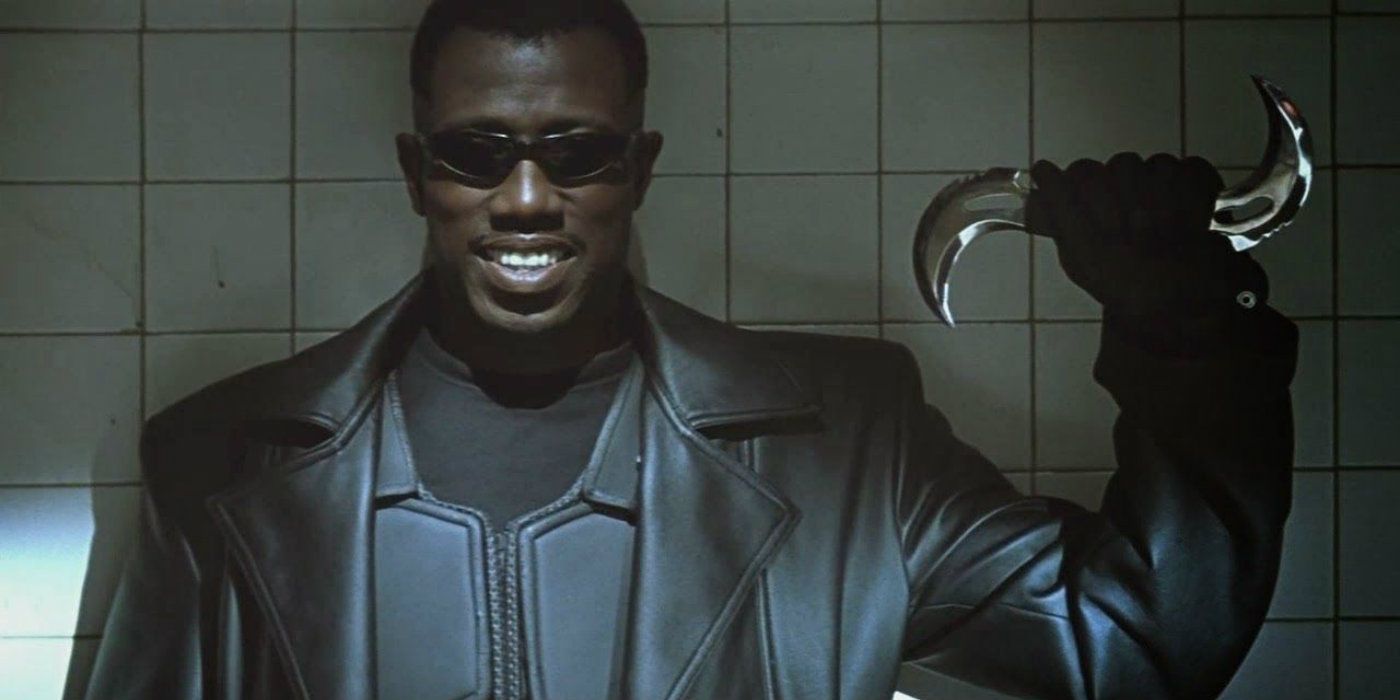 Despite the dark nature of the character, Blade's first appearance outside of the comics was in 1994's Spider-Man: The Animated Series. Here, he was the son of a human mother and a vampire father, and he took a serum to hold his vampiric tendencies at bay, and he worked with a human partner named Whistler.
In 1998, Blade starred in his own movie, which featured Wesley Snipes as the vampire hunter and Stephen Dorff as Deacon Frost. The R-rated film was a box office success, especially for such a relatively unknown property. Along with Fox's X-Men in 2000, it help reignite the popularity of superhero movies, steering them away from the campy image given to them by the much-maligned Batman & Robin.
Blade would be followed by Blade II in 2002, Blade: Trinity in 2004 and a short-lived TV series in 2006. These movies would also have accompanying video games, spreading the character's notoriety even further. Despite this, Marvel never really took advantage of the character's newfound popularity to the extent that it could have.
RELATED: Here's How Mahershala Ali Was Cast as Blade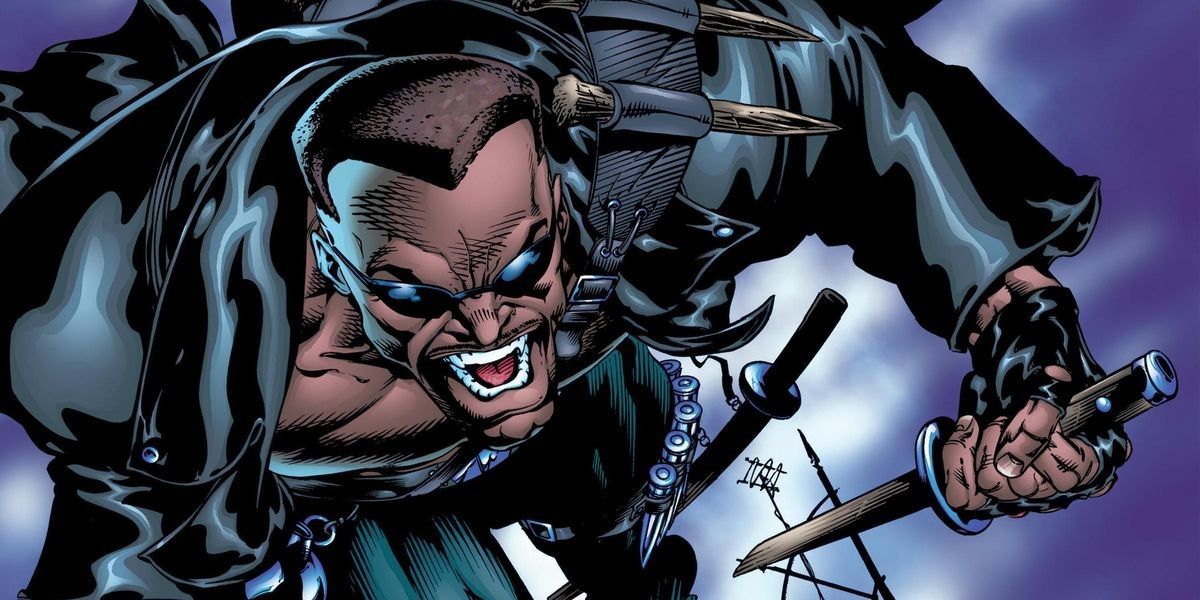 To coincide with the release of new Blade movies, Marvel released a few one-shots and miniseries starring the character. Even though one miniseries,  Blade: Blood Allies was announced as a six-issue series, only three were ever published.
Although he starred in a few more miniseries and an ongoing series in the 2000s, they all ended fairly quickly, with his longest-running solo series ending after just a year. In 2015, plans for a new Blade series that would've featured his daughter were delayed indefinitely.
Given the widespread acclaim and buzz the announcement of Ali's casting as Blade garnered, it's clear that there is an audience for new Blade material, and it has been dramatically undeserved. While less prominent characters like a pre-MCU Carol Danvers, the Inhumans and a half-dozen other heroes got a chance to shine in ongoing comic books that made them integral parts of the Marvel Universe, Blade was stuck in a cycle of unheralded miniseries, guest-appearances and supporting roles that merely maintained his irregular presence in the Marvel Universe.
While Blade has been given prominent roles on a pair of Avengers teams over the past few years, those should just be the start of Blade's comic book renaissance. With his importance as a prominent hero of color and a major part of Marvel's cinematic past and future, hopefully Marvel will finally give Blade the ongoing spotlight he deserves.
RELATED: Blade: Wesley Snipes Welcomes Mahershala Ali to the "Daywalker Klique"